Abraham Hicks Morning Meditation: Elevate Your Day
Are you ready to start your day with energy and positivity? If so, a morning meditation can be the key to unlocking a brighter and more meaningful life.
During this time of deep relaxation, it's easy to tap into the creative potential within us all. Integrating Abraham Hick's morning meditations into our daily routine can strengthen our connection to our inner wisdom and amplify positive vibrations throughout every hour of the day.
Discover how this powerful form of self-care can revolutionize your perspective and clear away the blockages that may be standing in your way toward success.
What is Abraham Hicks Morning Meditation? 
Abraham Hick's Morning Meditation is based on the teachings of Esther and Jerry Hicks, who channeled a group of non-physical entities known as "Abraham." This type of meditation aims to use positive visualization techniques to focus on intentions for the day ahead. This means that instead of focusing on clearing your mind or calming yourself down, you are instead focusing on filling your mind with positive energy and affirmations that will carry into the day ahead. 
How Does It Differ from Other Types of Meditation?
The main difference between Abraham Hicks Morning Meditation and other meditation types is its focus on creating a positive mindset for the day ahead. Unlike many traditional forms of meditation, which involve emptying your mind or focusing inwardly, Abraham Hicks focuses more on external thoughts and visualizations intended to bring about desired outcomes in the future. This makes it an excellent choice if you want to start each day with a purposeful intention setting.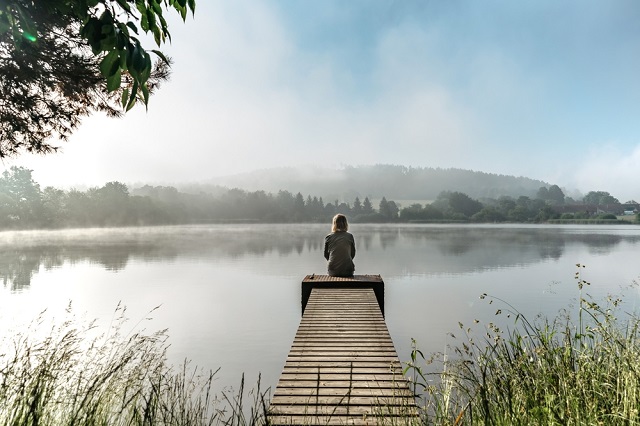 The Principles Behind Abraham Hick's Morning Meditation 
At its core, Abraham Hicks Morning Meditation encourages practitioners to recognize their power over their lives through positive thought practices. It also emphasizes cultivating gratitude to attract abundance into one's life.
Additionally, this type of meditation encourages visualization techniques such as imagining yourself surrounded by love and light or envisioning yourself achieving success in whatever endeavor you set out for that day. These visualization techniques create potent mantras that can be used throughout the day as motivation or reminders when faced with difficult decisions or challenging situations.
Abraham Hicks Morning Meditation: A Step-By-Step Guide
Abraham Hicks's morning meditation is an effective practice that can help you start your day feeling grounded, centered, and ready to take on whatever comes your way. For those unfamiliar with this form of meditation, it focuses on tapping into a higher power to bring inner peace and clarity. In this post, we'll walk through the steps for practicing Abraham Hick's morning meditation.
1. Find a comfortable spot and get settled in
Before you begin your meditation practice:
Find a comfortable spot where you won't be disturbed by outside noise or distractions. You can sit on the floor or in a chair—whichever is more comfortable for you.
Once settled in, close your eyes and focus on your breathing.
Take several deep breaths in and out until the tension leaves your body and you feel calm and relaxed.
2. Set a positive intention for the day ahead
After taking some time to relax into your body, set an intention for the day ahead by silently repeating an affirmation such as "I am open to receiving abundance today" or "I am peaceful and centered today" over and over again until it feels natural to say it without thinking about it too much.
3. Visualize yourself connecting with a higher power source of energy (God)
During this step of the meditation, imagine yourself connecting with a higher power source of energy like God or The Universe that is full of unconditional love for all beings everywhere—including yourself.
Visualize yourself being enveloped in this love as if it were all around you, like a warm blanket or misty fog. Feel how this connection grounds and centers you so that no matter what happens throughout the day ahead, you know that you are always connected to this energy source of love within yourself, which will never fail you no matter what life brings your way!
4. Practice gratitude for 5 minutes before concluding the meditation session
To conclude your morning meditation practice, spend 5 minutes focusing on gratitude by writing down three things in your life that make you feel grateful right now, followed by saying them out loud while focusing on their true meaning within yourself and allowing that feeling of warmth they create within your heart to expand outwardly from there into infinity.
The Benefits of Abraham Hicks Morning Meditation
Abraham Hicks's morning meditation is a powerful tool for reducing stress, increasing clarity, improving relationships, and more. This type of meditation has far-reaching implications for our mental and spiritual health. Let's look at some of the scientific evidence supporting these claims. Here are some prospective advantages of engaging in Abraham Hicks meditation:
Alignment with Desires: Abraham Hicks' meditation techniques are designed to aid individuals in connecting with their genuine desires and honing their intentions. This alignment is often regarded as the initial step towards manifesting those desires.
Positive Thinking: Abraham Hicks advocates for positive thinking and the act of focusing on one's desires rather than dwelling on what they do not want. Meditation can facilitate the transformation of thought patterns and emotions toward a more constructive and optimistic mindset.
Emotional Well-Being: Meditation is recognized for its potential to promote emotional equilibrium and diminish stress and anxiety. Abraham Hicks underscores the significance of maintaining a heightened emotional frequency to attract positive experiences and desires.
Visualization: Meditation is a potent tool for visualization, a fundamental aspect of the Law of Attraction. Abraham Hicks' meditation techniques often involve mentally envisioning the desired outcomes, reinforcing intentions, and increasing the likelihood of their materialization.
Clarity and Self-Awareness: Meditation can enhance self-awareness and give individuals greater clarity regarding their objectives and desires. Abraham Hicks' meditation practices frequently incorporate deep introspection to help individuals gain a better understanding of themselves and their aspirations.
Enhanced Focus and Concentration: Regular meditation can bolster one's capacity for sustained focus and concentration, making it easier to maintain positive thoughts and intentions.
Stress Reduction: Meditation is acknowledged for its benefits and ability to induce relaxation. A tranquil and relaxed state of mind aligns with the principles of Abraham Hicks, which posit that this mental state is conducive to attracting positive experiences.
Personal Empowerment: Abraham Hicks emphasizes the idea that individuals possess the power to shape their own reality. Meditation can be an empowering practice, enabling individuals to recognize their potential in shaping their lives.
It's vital to recognize that the efficacy of Abraham Hicks meditation, like any form of meditation, can vary among individuals. Some may find these techniques valuable in realizing their desires and enhancing their overall well-being, while others may not resonate with this approach. Ultimately, the benefits of Abraham Hick's meditation are subjective and contingent upon an individual's beliefs and personal experiences.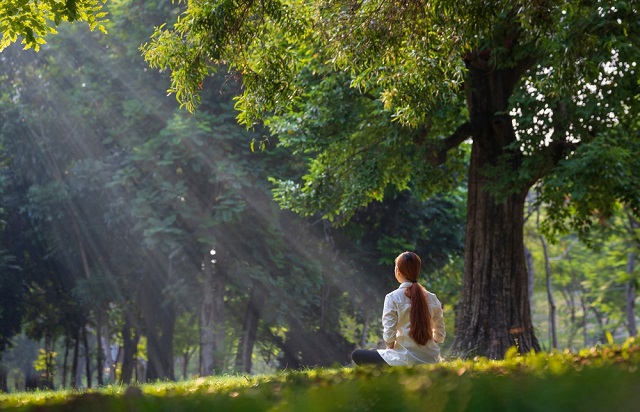 How to Incorporate Abraham Hicks Morning Meditation into Daily Routine
Incorporating Abraham Hicks' meditation techniques into your daily routine can be a transformative way to align with your desires, boost positivity, and enhance your overall well-being. Here's a guide on how to do it effectively:
Set Your Intention: Start your day by setting a clear intention for what you want to achieve or manifest. According to Abraham Hicks, it's crucial to know what you desire. This intention will serve as the focal point for your meditation practice.
Morning Meditation: Begin your day with a morning meditation session. Find a quiet and cozy area where you won't be disturbed. Close your eyes, take deep breaths, and just relax. Focus on your intention, visualizing it as if it's already happening. Feel the emotions associated with your desires being fulfilled. Abraham Hicks often recommends meditating for at least 15-20 minutes each morning.
Affirmations: Following your morning meditation, affirmations can be a powerful tool. Create positive affirmations related to your desires and repeat them throughout the day. These affirmations can reinforce the positive mindset you cultivated during your meditation.
Gratitude Practice: Incorporate a gratitude practice into your daily routine. Expressing gratitude for what you already have aligns with Abraham Hicks' teachings and attracts more positivity into your life. Make a list of things you're thankful for each day.
Midday Reset: Take a few minutes during the middle of your day to reset and recenter yourself. You can do a short meditation or simply take a few deep breaths to clear your mind and refocus on your intentions.
Evening Reflection: Before bed, engage in another meditation session. Reflect on your day, focusing on the positive aspects and any progress made toward your desires. Clear your mind of any negative thoughts or doubts, and go to sleep with a positive mindset.
Journaling: Maintain a journal to document your experiences, thoughts, and any insights gained during your meditation and throughout the day. This can help you track your progress and adjust your practice as needed.
Consistency and Patience: Consistency is vital. Make meditation a daily habit. Understand that manifesting your desires may take time, and be patient. Abraham Hicks emphasizes that the Law of Attraction works when you consistently align your thoughts and emotions with your desires.
Surround Yourself with Positivity: Besides meditation, surround yourself with positive influences, such as uplifting books, music, and people. The environment you create can further support your alignment with your desires.
Adapt to Your Needs: Your daily routine should be flexible and adaptable to your needs and preferences. Customize your meditation practice to fit your lifestyle and ensure it remains a source of inspiration and motivation.
Incorporating Abraham Hicks' meditation into your daily routine is a powerful way to cultivate a positive mindset, align with your desires, and work towards manifesting your goals. With consistency and dedication, you can experience the benefits of this practice and create a more fulfilling life.
Conclusion
In summary, Abraham Hicks' morning meditation is a powerful practice that can bring positive change to your life. By setting intentions, visualizing your desires, and maintaining a positive mindset, you align yourself with the Law of Attraction.
Patience and consistency are key, as the effects may not be immediate, but over time, this practice can lead to personal growth, increased gratitude, and a stronger sense of empowerment. Embracing morning meditation in the spirit of Abraham Hicks can contribute to a more fulfilling and purpose-driven life.