Daily Meditation: Unlock Your Potential
In the continuous rush of modern life, we often forget to pause and tune into our inner world. —unleashed by the powerful practice of daily meditation. Welcome to our comprehensive guide on 'Unlock Your Potential: The Power of Daily Meditation.' Here, we will illuminate your path to serene self-discovery and venture into techniques that help include this mindful practice in your daily routine. 
You'll explore how it nurtures mental clarity, cultivates compassion, and ignites creativity. Evoking spontaneous moments of stillness amidst chaos, meditation could be the key to unlocking a world of hidden potential that profoundly enhances all areas of life. Immerse yourself in the ensuing journey, and emerge transformed – deeply grounded and dynamically alive. Navigate the current of life with tranquility and poise—embrace the power of daily meditation. So, have you found your quiet corner today?
The Science Behind Daily Meditation
Meditation, despite its mystic appeal, is backed by robust scientific evidence. To grasp the profound effects of this practice, we need to dive deep into the realms of neuroscience. During meditation, brain scans reveal a significant decrease in beta waves, implying that our brains stop processing information as actively as they normally would. This cessation of unnecessary mental chatter paves clarity, focus, and tranquillity.
Moreover, meditation influences the structure of our brains. Regular practitioners often exhibit an increase in the thickness of the prefrontal cortex – the area associated with higher-order brain functions such as awareness, concentration, and decision-making. Also, the amygdala, responsible for fear and anxiety responses, shrinks, eliciting a calmer, more balanced demeanour.
Lastly, meditation enhances the connectivity between brain cells, improving memory and learning abilities. It also bolsters the production of the hormone melatonin, promoting better sleep quality. Thus, it is scientifically proven that meditation initiates beneficial changes in our brains, culminating in an improved quality of life.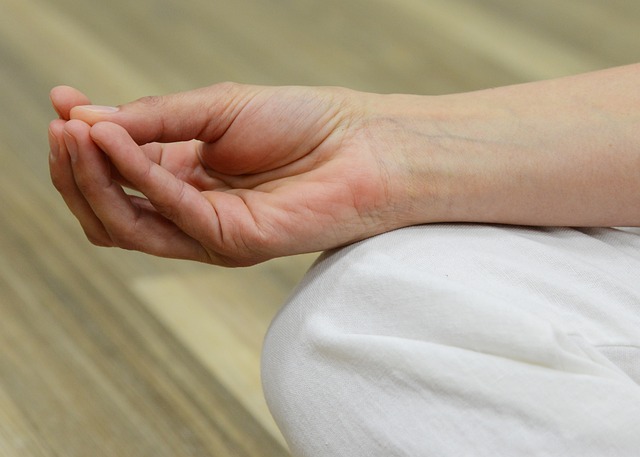 Benefits of Daily Meditation
When practised daily, meditation can have far-reaching positive impacts on our health and well-being. It has been observed to reduce stress and anxiety, as it lowers the levels of cortisol, the body's primary stress hormone. This leads to a significant improvement in mental health and a decrease in stress-related disorders.
Meditation also promotes emotional well-being. A stronger connection with oneself nurtures a positive self-image and a more optimistic outlook on life. Additionally, it enhances self-awareness, enabling individuals to steer clear of self-defeating thoughts and focus on constructive self-dialogue.
Physically, regular meditation can lower high blood pressure and reduce the risk of heart disease. It can improve breathing and cardiovascular health and even slow biological aging. It's a holistic practice that benefits both the mind and body, and its advantages compound over time with regular exercise.
The Power of Daily Meditation
The power of daily meditation lies in its ability to transform our lives fundamentally. Daily meditation allows us to explore our inherent potential and unlock possibilities by cultivating an intimate connection with our inner selves.
Meditation empowers us to control our minds instead of being handled by them. It fosters a deep sense of peace and clarity, enabling us to navigate life with grace and serenity. It also fosters compassion, empathy, and understanding towards ourselves and others.
Daily meditation is a journey of self-discovery and self-improvement. It is a key that unlocks our most tremendous potential and helps us live our lives to the fullest.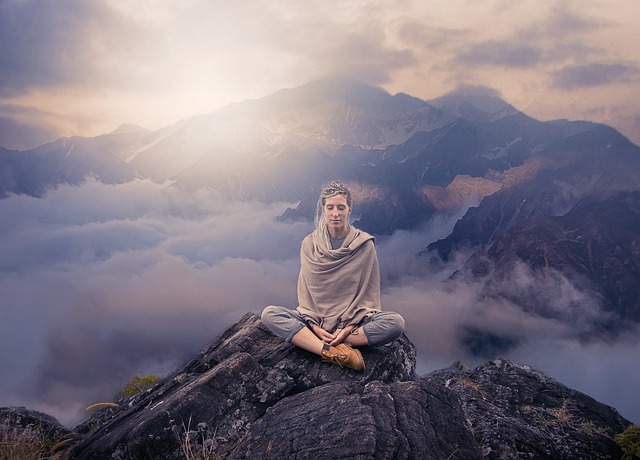 Techniques for Daily Meditation
To incorporate meditation into your daily routine, consider these simple techniques. Begin with mindful breathing, focusing on each breath as it goes in and out. Acknowledge your thoughts without judgment and return your focus to your breath.
You can also try guided meditations, which can be found on various apps and websites. These provide step-by-step instructions and can be particularly helpful for beginners. Alternatively, consider using a mantra—a word or phrase you repeat to help focus your mind.
Lastly, remember that meditation doesn't always mean sitting still—you can meditate while walking, eating, or doing any daily activity. The key is to be present and mindful in the moment. With these techniques, you can unlock the power of daily meditation and embark on a transformative journey of self-discovery.
Techniques for Effective Meditation
Meditation is a highly individual practice, and different techniques resonate with others. However, some universally effective techniques can help beginners kickstart their meditation journey. One such technique is mindfulness meditation, wherein individuals focus on their breath while acknowledging and accepting their thoughts without judgment.
Another technique is loving-kindness meditation, also known as Metta meditation, aimed at fostering an attitude of love and kindness towards everything, even stressors and enemies. Then there's transcendental meditation, where individuals silently repeat a mantra to help them focus and minimize distracting thoughts.
Body scan or progressive relaxation is a technique where individuals focus on different body parts to identify tension and encourage relaxation. Each method offers unique benefits, and individuals can experiment with them to determine the most suitable ones.
How to Make Meditation a Daily Habit
Building a daily meditation habit can be challenging but is achievable with consistent effort. Begin by establishing a dedicated time each day for meditation. This might involve scheduling it in the morning, before bedtime, or even during a lunch break. Consistency is vital, as it helps create a routine.
Next, start small. Even a few minutes of meditation can be helpful. Gradually increase your meditation time as your comfort and concentration improve. It's crucial to establish a suitable environment for meditation. Locate a tranquil and cozy area where you can be undisturbed.
Lastly, consider using aids such as meditation apps, guided meditations, or calming music. These can provide structure and guidance for beginners. Above all, be patient with yourself. Progress may be slow, but the benefits are worth the effort.
Starting Your Daily Meditation Journey: Steps and Tips
Starting your meditation journey can feel daunting, but it can become an enjoyable and transformative process with the proper steps and tips. First, decide why you want to meditate. Having a clear purpose can motivate you to stick with the practice.
Next, choose a meditation technique that resonates with you. Experiment with different techniques until you find one that feels right. Also, decide on a specific time and place for your daily meditation. Having a dedicated space and time can help create a routine.
Lastly, start small and be consistent. Remember, it's not about perfecting the technique but the journey and the process. Be kind to yourself and take joy in the small successes along the way. Over time, you'll notice the profound changes that daily meditation brings.
Scientific Studies on Meditation
Numerous scientific studies support the benefits of meditation. A study published in the Journal of Cognitive Psychotherapy found that meditation significantly reduces anxiety and depression symptoms. Another study in the American Heart Journal reported that regular meditation could reduce the risk of death, heart attack, and stroke in heart patients.
A Harvard study showed that daily meditation could slow aging by changing our genes' operations. Other studies suggest meditation improves attention, reduces stress, boosts creativity, and improves physical health.
These studies demonstrate that meditation is not just a fad but a scientifically supported method to improve mental and physical health and well-being.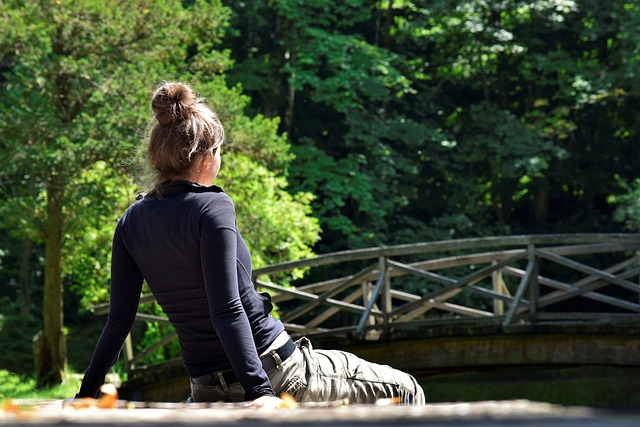 Overcoming Challenges in Daily Meditation
Meditation is simple in theory, but it can be challenging in practice. One common obstacle is finding time in our busy schedules. However, remember that even short meditation sessions can be beneficial. Start with a few minutes each day and slowly increase the duration.
Another challenge is dealing with distractions. It's essential to understand that distractions are a part of the process. Instead of resisting them, acknowledge them and gently bring your focus back to your meditation.
A third challenge can be an expectation of immediate results. Meditation is a long-term game. The benefits accrue over time, and it's essential to be patient and consistent. Remember that the process is just as significant as reaching the goal.
Conclusion
Daily meditation is a powerful tool that can profoundly transform our lives. From reducing stress and enhancing mental clarity to promoting physical health and emotional well-being, the benefits of this practice are manifold.
However, like any other skill, meditation requires practice and patience. Start small, be consistent, and gradually experience profound benefits. Remember, there's no 'right' way to meditate. Find a technique that suits you and embark on this journey of self-discovery and transformation.