The Ultimate Guide to Morning Meditation
Welcome to the ultimate guide to morning meditation! This article will explore the transformative power of meditation in your daily morning routine. Whether you're a busy professional, a stressed-out parent, or just looking to improve your overall well-being, morning meditation can be a game-changer.
Imagine starting your day with calm, clarity, and focus. By dedicating just a few minutes each morning to meditating, you can unlock many benefits, such as reduced stress, increased productivity, and improved mental and emotional well-being.
This guide will provide practical tips to establish a morning meditation practice, including finding the proper technique that aligns with your goals and preferences. We will also explore the science behind meditation and how it affects your brain and body.
So, if you're ready to take charge of your mornings and transform your life, join us on this journey into the world of morning meditation.
Understanding morning meditation
Morning meditation sets aside time to quiet your mind, focus your attention, and cultivate inner peace. It involves sitting comfortably, closing your eyes, and directing your awareness to your breath, body sensations, or a specific focal point.
The purpose of morning meditation is to cultivate mindfulness, which is the ability to be fully present in the moment without judgment. It allows you to observe your thoughts, emotions, and physical sensations without getting caught up. Regular practice allows you to develop greater self-awareness and a deeper connection to yourself and the world around you.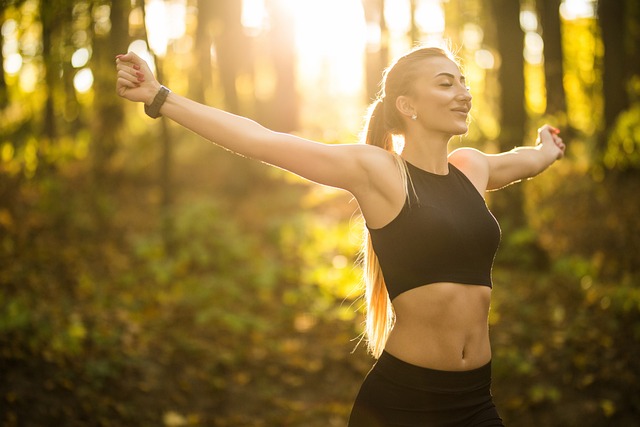 The benefits of morning meditation
The benefits of morning meditation are vast and far-reaching. Not only does it provide immediate relief from stress and anxiety, but it also has long-term effects on your overall well-being. Here are some of the key benefits you can expect from incorporating morning meditation into your daily routine:
Reduced stress and anxiety
Morning meditation has been shown to activate the relaxation response in the body, which helps reduce the production of stress hormones and promotes a sense of calm and relaxation.
Increased focus and productivity
By training your mind to focus on the present moment, morning meditation can enhance your ability to concentrate, make decisions, and stay focused on daily tasks.
Improved mental and emotional well-being
Regular morning meditation practice has been linked to reduced symptoms of depression, anxiety, and other mental health disorders. It can also increase happiness, contentment, and overall life satisfaction.
Enhanced self-awareness and emotional intelligence
Morning meditation cultivates self-awareness, allowing you to observe your thoughts, emotions, and behavior patterns without judgment. Greater self-awareness can enhance emotional intelligence and foster better relationships with others.
Better physical health
Morning meditation has positively impacted physical health by reducing blood pressure, improving immune function, and reducing the risk of chronic diseases such as heart disease and diabetes.
Scientific research on morning meditation
The benefits of morning meditation are not just anecdotal; they are backed by scientific research. Over the past few decades, researchers have conducted numerous studies to understand the effects of meditation on the brain and body.
One study published in the journal "Psychosomatic Medicine" found that participants who engaged in a morning meditation practice significantly reduced stress and anxiety levels compared to those who did not. Another study published in the "Journal of Consulting and Clinical Psychology" found that mindfulness meditation reduced symptoms of depression and anxiety in individuals with a history of mental health disorders.
Research using brain imaging techniques, such as functional magnetic resonance imaging (fMRI), has also shown that meditation can change the brain's structure and function. These changes include increased activity in brain regions associated with attention, emotional regulation, and self-awareness.
These findings suggest that morning meditation can profoundly affect the brain and body, improving mental, emotional, and physical well-being.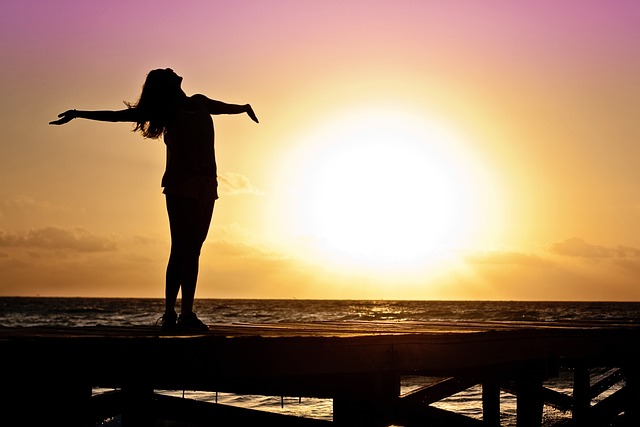 Setting up your morning meditation routine
Now that you understand the benefits and scientific evidence behind morning meditation, it's time to set up your morning meditation routine.
Find a quiet and comfortable space
Choose a location in your home where you can meditate without distractions. It could be a dedicated meditation corner, a cozy chair, or even a spot outside in nature.
Set a consistent time
Decide on a specific time each morning to meditate. This could be right after waking up, before breakfast, or even during your morning commute. Consistency is vital, so choose a time that works best for you and stick to it.
Start with a short-duration
If you're new to meditation, begin with just a few minutes each morning and gradually increase the duration as you become more comfortable. Even just five minutes of meditation can significantly impact your well-being.
Create a ritual
Establishing a ritual around your morning meditation can signal to your brain and body that it's time to relax and focus. This could involve lighting a candle, playing soft music, or reciting a meaningful mantra or affirmation.
Experiment with different techniques
You can explore various meditation techniques, such as focused attention, loving-kindness, or body scan meditation. Explore different techniques until you identify the one that most connects with you.
Remember, there is no one-size-fits-all approach to morning meditation. It's all about finding what works best for you and your unique needs and preferences.
Different types of morning meditation techniques
Morning meditation encompasses many techniques, each with its focus and benefits. Here are a few popular methods you might consider incorporating into your morning routine:
Mindfulness meditation
This technique involves focusing on the present moment and noticing your thoughts, emotions, and sensations without judgment. It cultivates a non-reactive awareness and acceptance of whatever arises.
Loving-kindness meditation
Also known as metta meditation, this practice generates feelings of love, kindness, and compassion towards yourself and others. It contributes to the development of a sense of connection and empathy.
Breath awareness meditation
This technique focuses on the sensation of your breath as it moves in and out of your body. It helps anchor your attention and cultivate a sense of calm and relaxation.
Body scan meditation
In this practice, you systematically bring your attention to different body parts, noticing any sensations or areas of tension. It promotes relaxation and body awareness.
These are just a few examples of morning meditation techniques; there are many more to explore. Feel free to experiment with different techniques to find the ones that resonate with you and benefit you most.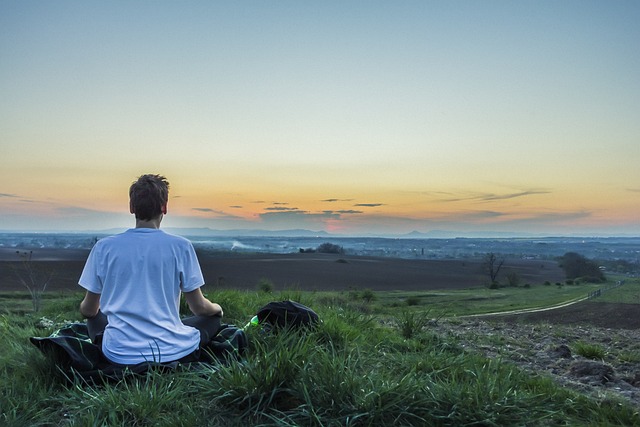 Tips for getting started with morning meditation
Starting a morning meditation practice can feel overwhelming, especially if you're new to meditation.
1. Start small
Begin with a few minutes of meditation each morning and gradually increase the duration as you become more comfortable. Establishing a consistent short practice is better than setting unrealistic expectations and giving up.
2. Be patient and gentle with yourself
Mastering meditation requires dedicated time and practice. It's normal to have wandering thoughts or feel restless during meditation sessions. Instead of getting frustrated, acknowledge the thoughts and gently bring your attention back to your breath or focal point.
3. Find an accountability partner
Partnering with someone who shares your interest in meditation can help you stay motivated and committed. You can check in with each other, share your experiences, and offer support and encouragement along the way.
4. Use guided meditations
If you find it challenging to meditate alone, consider using guided meditations. Numerous apps, websites, and YouTube channels offer guided meditation recordings to help you get started.
5. Be flexible and adapt your practice
There may be days when you run late or feel too tired to meditate. Instead of skipping your practice altogether, find ways to adapt it to your circumstances. It could be as simple as taking a few deep breaths or practicing a shortened meditation.
Remember, making your morning meditation practice a consistent habit is the most important thing. It's okay to have ups and downs along the way; showing up for yourself and committing to prioritizing your well-being matters.
Overcoming common challenges in morning meditation
While morning meditation can be advantageous, it has its challenges. Here are some common obstacles you might encounter and tips to overcome them:
Restlessness and racing thoughts
It's normal for your mind to wander and thoughts to arise during meditation. When you notice your mind drifting, gently bring your attention to your breath or focal point. Over time, you'll become better at redirecting your focus and maintaining a sense of calm.
Lack of time
Mornings can be hectic, and it can be tempting to skip your meditation practice to save time. However, even a few minutes of meditation can significantly impact your day. Consider waking up a few minutes earlier or finding pockets of time throughout the day to fit in your practice.
Physical discomfort
Sitting still for an extended period can be uncomfortable, especially if you're not used to it. Experiment with different sitting positions, such as cross-legged on a cushion, sitting on a chair with your feet flat on the ground, or even lying down if necessary. Find a position that promotes both alertness and relaxation.
Lack of motivation
There may be days when you need to be more motivated or inspired to meditate. During these times, remind yourself of your goals and the benefits you've experienced from your practice. You can also explore new techniques or incorporate mindfulness into other daily activities, such as walking or eating.
Remember, challenges are a natural part of any new habit or practice. The key is approaching them with curiosity and compassion, knowing that each challenge presents an opportunity for growth and learning.
Morning meditation apps and resources
If you're looking for additional support and guidance in your morning meditation practice, there are various apps and resources available to help you:
Headspace
This popular meditation app offers guided meditations for beginners and advanced practitioners alike. It also provides tools for sleep, stress, and mindful movement.
Calm
Known for its soothing nature sounds and guided meditations, Calm offers many meditation programs to help you relax, improve sleep, and reduce anxiety.
Insight Timer
This app offers a vast library of guided meditations, music tracks, and talks from renowned meditation teachers. It additionally enables you to join a global community of meditators.
Books on meditation
Countless books on meditation can deepen your understanding and inspire your practice. Some popular titles include "The Miracle of Mindfulness" by Thich Nhat Hanh, "10% Happier" by Dan Harris, and "Wherever You Go, There You Are" by Jon Kabat-Zinn.
These are just a few examples of the many resources available to support your morning meditation practice. Explore different options and find what resonates with you and your needs.
Incorporating morning meditation into your daily life
While establishing a morning meditation routine is a great start, the true power of meditation lies in integrating it into your daily life. Here are some tips to help you bring mindfulness and presence into your everyday activities:
Practice mindful eating
Give your focus to the flavor, texture, and fragrance of your food. Chew slowly and savor each bite. By bringing awareness to your eating habits, you can develop a healthier relationship with food and cultivate gratitude for nourishment.
Take mindful breaks
Throughout the day, take breaks to check in with yourself and bring your attention to the present moment. It could be as simple as taking deep breaths, stretching, or walking outside.
Practice gratitude
Before bed or waking, take a few moments to reflect on three things you're grateful for. Cultivating gratitude can shift your focus from what's lacking to what is abundant in your life, fostering a sense of contentment and well-being.
Engage in mindful movement
Whether it's yoga, walking, or dancing, engage in activities that allow you to be fully present in your body and connected to your breath. Move with intention and awareness, noticing the sensations and energy within you.
By incorporating mindfulness into your daily life, you can extend the benefits of morning meditation beyond your meditation cushion and into every aspect of your life.
Conclusion
Morning meditation has the potential to transform your life in profound ways. By dedicating just a few minutes each morning to quieting your mind and cultivating presence, you can experience reduced stress, increased focus, improved well-being, and a greater sense of inner peace.
Remember, meditation is a practice, and it's normal to have ups and downs. Be patient with yourself, stay committed to your practice, and embrace the journey of self-discovery and growth.
So, are you ready to embark on your morning meditation journey? Take the first step today and experience the transformative power of morning meditation.
Happy meditating!