Meditation for Deep Sleep: A Comprehensive Guide
Sleep is an integral part of our lives, affecting our overall well-being, physical health, and mental clarity. Meditation for Deep Sleep is crucial, many people struggle to achieve the deep and restorative sleep they need. Insomnia, stress, and the demands of modern life often disrupt our sleep patterns. Fortunately, meditation offers a natural and effective solution to help you achieve the deep sleep your body and mind crave.
In this comprehensive guide, we will explore the importance of deep sleep, the challenges people face in obtaining it, and how meditation can be a powerful tool to enhance the quality of your sleep. We'll delve into the science behind meditation for better sleep and provide practical tips and techniques to help you unlock the potential of meditation to improve your sleep patterns.
The Importance of Meditation for Deep Sleep
Deep sleep, also known as slow-wave sleep, is a crucial phase of our sleep cycle. During this stage, the body engages in restorative processes essential for overall health and well-being. Here are some key points to highlight the significance of deep sleep:
1. Physical Restoration: Deep sleep is when the body repairs and rejuvenates. It is crucial in muscle recovery, tissue growth, and immune system maintenance.
2. Mental Rejuvenation: Deep sleep contributes to memory consolidation, cognitive function, and emotional well-being. It helps us process and make sense of the experiences and information we've gathered throughout the day.
3. Regulation of Hormones: Sleep, particularly deep sleep, helps regulate hormone levels. Disruptions in deep sleep can lead to imbalances in hormones responsible for appetite, stress, and growth.
4. Improved Immunity: A lack of deep sleep can weaken the immune system, making the body more susceptible to illnesses and infections.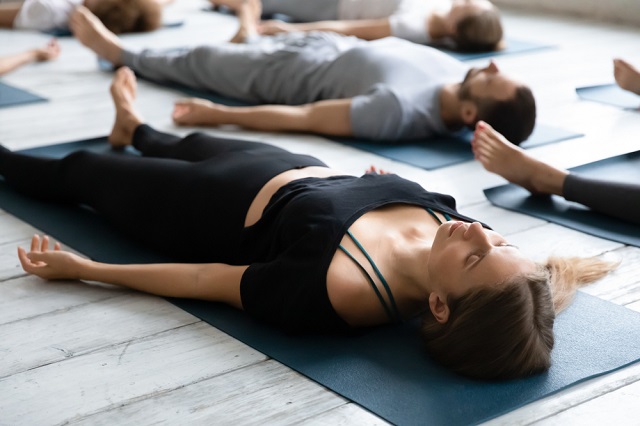 Challenges in Achieving Deep Sleep
Before delving into how meditation can help improve deep sleep, it's essential to understand the common challenges that hinder the quality of our sleep:
1. Stress and Anxiety: Daily stressors, worries, and anxiety can disrupt the ability to fall into deep sleep, leading to restless nights.
2. Technology and Blue Light Exposure: Excessive screen time before bed, including smartphones and computers, can interfere with the body's sleep-wake cycle.
3. Poor Sleep Habits: Irregular sleep patterns, caffeine consumption, and unhealthy sleep routines can prevent deep sleep.
4. Medical Conditions: Medical conditions like sleep apnea, restless leg syndrome, and chronic pain can make it difficult to achieve deep sleep.
Understanding the benefits of meditation for sleep
In the fast-paced and often stressful world we live in, many people find it challenging to obtain the deep, restorative sleep their bodies need. The constant demands of daily life, coupled with the prevalence of digital screens and the ever-present stressors, have made sleep disorders and insomnia increasingly common. However, meditation offers a natural and effective approach to improving the quality of our sleep.
Meditation, an ancient practice with many benefits for mental and physical health, has gained recognition as a powerful tool for enhancing sleep. Understanding how meditation can positively impact your sleep is crucial to unlocking its potential.
1. Stress Reduction
Meditation is renowned for its stress-reduction benefits. By calming the mind and promoting relaxation, meditation can significantly lower the levels of stress and anxiety that often interfere with falling asleep. When practiced regularly, meditation can help individuals let go of the worries and tensions that may keep them awake.
2. Improved Sleep Patterns
One of the primary benefits of meditation for sleep is its ability to regulate sleep patterns. Meditation helps align the body's natural circadian rhythms, making it easier to fall asleep at the right time and experience more profound, restful sleep throughout the night.
3. Enhanced Sleep Quality
Meditation has been shown to increase the duration of deep sleep, the phase of the sleep cycle associated with physical and mental restoration. By facilitating deeper, more restorative sleep, meditation helps individuals wake up feeling refreshed and rejuvenated.
4. Mindfulness and Sleep Awareness
Meditation practices often emphasize mindfulness and being present in the moment. This mindfulness extends to sleep, encouraging individuals to pay more attention to their sleep habits and recognize factors affecting their sleep negatively. This heightened awareness can lead to better sleep hygiene.
5. Reduced Insomnia Symptoms
For individuals dealing with chronic insomnia, meditation can be a game-changer. Studies have shown that mindfulness meditation can reduce the severity of insomnia symptoms, making it easier for those affected to fall asleep and stay asleep.
6. Boosted Melatonin Production
Meditation has been linked to increased melatonin production, a hormone that regulates sleep-wake cycles. Elevated melatonin levels can make it easier to fall asleep and promote a more consistent sleep pattern.
7. Enhanced Sleep Efficiency
Meditation can improve sleep efficiency, which measures the percentage of time spent in bed asleep. By spending less time awake in bed, individuals can make the most of their time spent sleeping.
Incorporating meditation into your daily routine can bring these benefits and significantly improve your overall sleep quality. Whether you're a beginner or an experienced meditator, there are various meditation techniques and practices that can be tailored to your specific needs and preferences.
The science behind meditation and deep sleep
Meditation is often viewed as a calming practice that promotes relaxation and reduces stress, but its impact on sleep quality is not merely anecdotal; it is backed by scientific research. To understand how meditation can facilitate deep and restorative sleep, it's essential to explore the science behind this powerful practice.
1. Brainwave Activity
Meditation has been shown to influence brainwave activity. When we meditate, our brains shift into a state of relaxation characterized by increased alpha brainwave activity. This state is associated with improved sleep quality, as it helps calm the mind and prepare the body for rest.
2. Reduced Cortisol Levels
Cortisol is a stress hormone that can disrupt sleep patterns at elevated levels. Regular meditation practice has been linked to decreased cortisol production, reducing stress and anxiety, and subsequently improving sleep.
3. Enhanced Melatonin Production
Melatonin is a hormone responsible for managing our sleep-wake cycle. Studies have found that meditation can boost melatonin production, helping individuals fall asleep more easily and enjoy a more consistent sleep pattern.
4. Improved Sleep Efficiency
Meditation contributes to better sleep efficiency, as it helps individuals spend less time awake in bed. This leads to more time spent in restorative sleep, crucial for feeling refreshed and rejuvenated upon waking.
5. Enhanced Parasympathetic Nervous System Activity
Meditation activates the parasympathetic nervous system, often called the "rest and digest" system. This activation helps counteract the overstimulation of the sympathetic nervous system, which is responsible for the "fight or flight" response. By promoting parasympathetic activity, meditation induces a relaxation conducive to deep sleep.
6. Reduction in Insomnia Symptoms
Studies have shown that mindfulness meditation can reduce the severity of insomnia symptoms, making it easier for individuals to fall and stay asleep. This reduction in insomnia symptoms is attributed to the calming and stress-reducing effects of meditation.
7. Enhanced Sleep Architecture
Meditation has been associated with improved sleep architecture, which refers to the organization and timing of sleep cycles. Meditators often experience longer periods of deep sleep, vital for physical and mental restoration.
8. Balancing Sleep Hormones
Meditation helps balance the production of sleep-related hormones such as melatonin and serotonin. This balance contributes to a more regular sleep-wake pattern and an overall improvement in sleep quality.
By understanding the scientific underpinnings of how meditation affects sleep, individuals can make informed choices about incorporating meditation into their daily routines. Whether you are new to meditation or have an established practice, the evidence suggests that meditation can be a valuable tool for achieving deep sleep and reaping the many benefits associated with it.
Different types of meditation techniques for deep sleep:
Meditation is a versatile practice with a wide range of techniques, and when it comes to improving your sleep, you can choose from various meditation approaches. Here, we'll explore several different types of meditation techniques tailored to help you achieve deep and restful sleep.
1. Mindfulness Meditation
Mindfulness meditation involves paying close attention to your thoughts, emotions, and bodily sensations non-judgmentally. By becoming more aware of your thoughts and feelings, you can reduce anxiety and stress that might prevent you from falling asleep. Mindfulness meditation is excellent for calming a racing mind before bedtime.
2. Body Scan Meditation
Body scan meditation is a technique that involves mentally scanning your body from head to toe, paying attention to any areas of tension or discomfort. By systematically relaxing each part of your body, you can release physical tension and promote a relaxation conducive to deep sleep.
3. Guided Meditation
Guided meditation involves listening to a recorded meditation led by an experienced instructor. These guided sessions often focus on relaxation, stress reduction, and the preparation for sleep. It can be especially helpful for beginners or those who prefer structured meditation experiences.
4. Progressive Muscle Relaxation
Progressive muscle relaxation is a technique where you systematically tense and then relax different muscle groups. By releasing muscular tension, you can achieve a state of physical relaxation that paves the way for deep sleep.
5. Breathing Meditation
Focused breathing meditation involves concentrating on your breath. By paying attention to your inhalations and exhalations, you can slow your heart rate and calm your nervous system. This technique is particularly useful for individuals experiencing anxiety or racing thoughts before sleep.
6. Yoga Nidra
Yoga Nidra, often called "yogic sleep," is a form of guided meditation that encourages deep relaxation and the conscious exploration of the various layers of the mind. It is known for its ability to induce a state of profound rest and rejuvenation, making it an excellent tool for promoting deep sleep.
7. Transcendental Meditation
(TM) is a mantra-based meditation technique that involves silently repeating a specific word or phrase. TM has been associated with improved sleep quality and reduced insomnia symptoms. Learning TM typically involves working with a certified teacher.
8. Loving-kindness Meditation (Metta)
Loving-kindness meditation, or Metta, is a practice that focuses on cultivating feelings of love and compassion, both for oneself and others. By promoting positive emotions, Metta meditation can help reduce negative thoughts and emotional disturbances that may hinder sleep.
9. Binaural Beats Meditation
Binaural beats are audio tracks that use specific sound frequencies to alter brainwave activity. Some binaural beats are designed to induce a state of relaxation or sleepiness, making them a unique tool to aid in achieving deep sleep.
10. Visualization Meditation
Visualization meditation involves imagining peaceful and tranquil scenes or scenarios. By visualizing calming environments, you can reduce anxiety and mental clutter, contributing to a more peaceful transition into sleep.
The choice of meditation technique depends on your preferences and specific sleep-related challenges. It's worth experimenting with various methods to discover which resonates most with you and effectively promotes deep sleep. With regular practice, meditation can become an invaluable tool for improving your sleep quality and overall well-being.
A step-by-step guide to incorporating meditation into your bedtime routine
Incorporating meditation into your bedtime routine can be a game-changer for improving your sleep quality. Whether new to meditation or looking to refine your practice, the following step-by-step guide will help you seamlessly integrate meditation into your pre-sleep regimen.
1. Select a Suitable Meditation Space
Find a quiet and comfortable space in your home to meditate without disturbance. It could be a corner of your bedroom, a cozy chair, or any area that allows you to relax and focus.
2. Set the Mood
Create a calming environment by dimming the lights and eliminating harsh, artificial lighting. Lighting a few candles or soft, warm-colored lighting can enhance the soothing atmosphere.
3. Choose Your Meditation Technique
Based on your preferences and sleep-related challenges, select a meditation technique that resonates with you. Whether it's mindfulness, body scan, guided meditation, or any other technique, ensure it suits your needs.
4. Allocate Time for Your Practice
Dedicate a specific time for your meditation practice. It can range from as little as 5 minutes to 20 minutes or more, depending on your schedule and comfort level. Consistency is more important than the duration of your practice.
5. Prepare Comfortable Seating or Bedding
Sit comfortably with a straight back if you use a chair or cushion. If you prefer to meditate lying down, ensure your bedding is soft and supportive. The goal is to be at ease and free from physical discomfort.
6. Begin with Relaxation
Before delving into your chosen meditation technique, take a few moments to relax your body. You can do this by taking a few deep breaths and consciously releasing muscle tension.
7. Focus on Your Breath or Chosen Anchor
Start your meditation by focusing on your breath, a specific mantra, or an anchor point for your chosen technique. Let go of distracting thoughts and bring your attention to this focal point.
8. Maintain a Gentle Approach
Be gentle with yourself. If your mind wanders or thoughts intrude, acknowledge them without judgment and gently guide your focus back to your chosen anchor.
9. Progress Through Your Chosen Technique
Progress through your meditation technique, whether a body scan, guided meditation, or any other form. Allow the practice to relax your mind and body, preparing you for sleep.
10. Conclude Your Meditation
When your allocated meditation time is complete, bring your awareness back to the present moment. Take a few deep breaths, and when you're ready, slowly open your eyes as if they were closed.
11. Transition to Bed
The transition from your meditation space to your bed, maintaining the calm and peaceful mindset you've cultivated during your practice. Leave behind any lingering worries or stress.
12. Avoid Stimulants and Screens
To optimize your chances of deep sleep, avoid caffeine and electronic screens for at least an hour before bedtime. These can disrupt your sleep-wake cycle.
13. Relax and Drift to Sleep
As you lie down to sleep, allow the sense of relaxation and tranquility from your meditation practice to guide you into a deep slumber. If your mind starts racing, return to your breath or the calming thoughts you generated during meditation.
14. Practice Consistency
The key to success with bedtime meditation is consistency. Try to meditate simultaneously each night to establish a routine that signals your body it's time to wind down and prepare for sleep.
Incorporating meditation into your bedtime routine requires patience and practice. Over time, you'll likely notice a significant improvement in the quality of your sleep. Meditation can help you relax, reduce stress, and achieve deep sleep, contributing to your overall well-being and health. So, try and enjoy the benefits of a restful night's sleep.
Tips for maximizing the effectiveness of your meditation practice
Meditation can be a powerful tool for improving various aspects of your life, including sleep quality. To get the most out of your meditation practice and ensure it contributes to better sleep, consider these tips for maximizing its effectiveness:
1. Consistency is Key
Establish a regular meditation routine. Consistency helps train your mind and body to recognize meditation as a signal to wind down and prepare for sleep. Try to meditate at the same time each day, before bedtime.
2. Choose the Right Technique
Select a meditation technique that aligns with your sleep-related goals. If you struggle with a racing mind, mindfulness meditation may be suitable. If physical tension keeps you awake, body scan or progressive muscle relaxation may be more effective.
3. Create a Calm Environment
Find a quiet and cozy area for your meditation practice. Eliminate distractions, dim the lights, and consider adding soothing elements like candles or essential oils to create a calming atmosphere.
4. Optimal Timing
Meditating just before bedtime can be especially effective for improving sleep. However, avoid heavy meals, caffeine, and vigorous exercise close to bedtime, as they can interfere with relaxation and sleep.
5. Prepare for Meditation
Take a few moments to transition from your daily activities to your meditation practice. Clear your mind, release any stress or worries, and set an intention for your practice, such as improving sleep quality.
6. Start Slow
If you're new to meditation, start with shorter sessions and increase the duration as you become more comfortable. Even a 5-10 minute meditation can have a positive impact on your sleep.
7. Practice Mindfulness in Daily Life
Extend mindfulness to your daily activities. By being present and fully engaged in your daily tasks, you can reduce stress and make it easier to transition into a meditative state before sleep.
8. Breathing Techniques
Focus on your breath. Deep, rhythmic breathing can help calm the nervous system and prepare your body for restful sleep. Count your breaths or use a specific breathing technique to guide your practice.
9. Stay Patient and Non-judgmental
Meditation is the ability that develops over time. Be patient, and don't judge your meditation sessions as "good" or "bad." Every session is an opportunity to learn and grow.
10. Regularly Assess Your Progress
Keep a journal to track your meditation practice and its impact on your sleep. Note any changes in your sleep patterns, how you felt during and after meditation, and any challenges you encountered.
11. Seek Guidance
If you're struggling with your meditation practice or if sleep issues persist, consider seeking guidance from a meditation teacher or healthcare professional. They can provide personalized recommendations.
12. Experiment and Adapt
Don't be afraid to experiment with different meditation techniques or adjust your routine as needed. Your meditation practice should be adaptable and cater to your evolving needs.
By implementing these tips and fine-tuning your meditation practice, you can maximize its effectiveness in improving your sleep. Meditation has the potential to calm your mind, reduce stress, and create the conditions for deep and restful slumber. As you continue to meditate regularly, you'll likely experience the cumulative benefits of better sleep and an overall improved sense of well-being.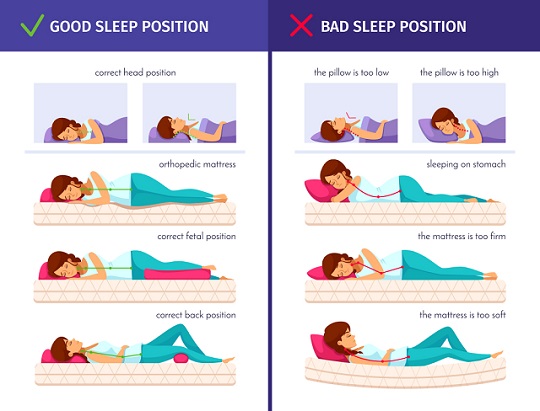 Creating a peaceful sleep environment to enhance meditation
An essential aspect of enhancing your meditation practice and improving your sleep quality is to establish a peaceful sleep environment. By optimizing your surroundings for relaxation and tranquility, you can create the ideal backdrop for effective meditation and a restful night's sleep.
1. De-clutter Your Space
A cluttered environment can lead to mental clutter. Before meditation and bedtime, tidy up your space to create a sense of order and calm. This includes keeping the bedroom free of unnecessary items and maintaining an uncluttered, organized appearance.
2. Adjust the Lighting
Dull the lights in your bedroom to create a soothing atmosphere. Consider using soft, warm-colored lighting or candlelight to promote relaxation. Install blackout curtains to block out external light sources that may disrupt your sleep.
3. Optimize Room Temperature
Keep your bedroom comfortable. A more relaxed room, typically between 60-67 degrees Fahrenheit (15-19 degrees Celsius), is ideal for sleep. Ensure proper ventilation and consider using a fan or white noise machine for ambient sound.
4. Invest in Comfortable Bedding
Quality bedding can significantly impact sleep. Choose a comfortable mattress and pillows that support your body and sleep desires. High-quality, breathable sheets and blankets can also enhance your sleep experience.
5. Manage Noise and Disturbances
Minimize noise and disturbances in your sleep environment. Earplugs, a white noise machine, or calming sounds like ocean waves or rainfall can help drown out disruptive sounds. Communicate with family members or roommates to establish quiet hours if necessary.
6. Remove Electronic Devices
Electronic devices emit blue light, which can interfere with your circadian rhythm and disrupt your sleep patterns. Power down your devices, including smartphones, tablets, and laptops, at least an hour before bedtime.
7. Incorporate Aromatherapy
Aromatherapy can enhance relaxation. Consider using essential oils like lavender or chamomile, either in a diffuser or by placing a few drops on a tissue near your bed. The soothing scents can promote tranquility.
8. Create a Meditation Corner
Designate a specific area within your bedroom or living space for meditation. Use a comfortable cushion or chair, perhaps with a soft throw or blanket. This dedicated space will signal to your mind that it's time for meditation and relaxation.
9. Keep Distractions at Bay
Minimize distractions in your sleep environment. Remove or turn off any electronic devices, such as the TV or computer, that could divert your focus and keep you awake.
10. Personalize Your Space
Make your sleep environment a reflection of your personality and preferences. Hang calming artwork or photographs that bring you joy. Personalization can create a sense of comfort and belonging.
11. Follow a Bedtime Routine
Establish a pre-sleep routine that includes meditation. By consistently following a set of calming activities before bedtime, you signal your body and mind that it's time to relax and prepare for sleep.
12. Implement Feng Shui Principles
Consider applying Feng Shui principles to your sleep environment. Position your bed to promote a sense of stability and relaxation. Avoid placing the bed near windows or directly in line with the bedroom door.
By creating a peaceful sleep environment, you can enhance your meditation practice and optimize your sleep quality. A serene setting encourages relaxation and helps prepare your mind and body for deep and restorative slumber. Combining effective meditation and a harmonious sleep environment can lead to improved well-being and a more fulfilling night's sleep.
Overcoming common challenges in incorporating meditation into your sleep routine
While meditation can be a valuable tool for improving sleep, it's common to encounter challenges when integrating it into your bedtime routine. Here are some common obstacles and strategies for overcoming them:
1. Time Constraints
Challenge: Many people don't have enough time to meditate before bed, especially if their evenings are busy.
Solution: Start with short meditation sessions. Even just 5-10 minutes of meditation can be effective. Gradually increase the duration as you become more comfortable. You can also consider waking up a few minutes earlier to meditate, setting a positive tone for the day.
2. Restless Mind
Challenge: An active or racing mind can make it difficult to focus during meditation and transition into a calm state for sleep.
Solution: Accept that thoughts will come and go during meditation. Instead of trying to eliminate them, acknowledge them without judgment and gently return your focus to your chosen anchor, such as your breath. As your practice deepens, you'll become better at quieting the mind.
3. Inconsistent Practice
Challenge: Skipping meditation sessions can hinder your progress and make it challenging to establish a routine.
Solution: Commit to consistency. Set a schedule that includes meditation before bed, and stick to it as closely as possible. You can also use meditation apps or reminders to help you stay on track.
4. Physical Discomfort
Challenge: Physical discomfort, such as aches or pains, can make it hard to meditate comfortably.
Solution: Select a comfortable seating position or invest in a cushion or chair designed for meditation. If you prefer lying down, ensure your bedding and mattress are supportive. Addressing physical discomfort will help create a more pleasant meditation experience.
5. Frustration and Impatience
Challenge: Impatience can lead to frustration, especially when results aren't immediate.
Solution: Remember that meditation is a skill that takes time to develop. Be patient with yourself and focus on the process rather than the outcome. Results may not be evident immediately, but with persistence, you'll experience positive changes.
6. Lack of Guidance
Challenge: Without proper guidance, it can be challenging to know which meditation technique to use or how to refine your practice.
Solution: Seek out resources such as books, online courses, or meditation apps that provide guidance and instruction. You can also consider working with a meditation teacher or attending meditation classes to receive personalized support.
7. Distractions
Challenge: External or internal distractions can disrupt your meditation and make it difficult to achieve a deep state of relaxation.
Solution: Minimize distractions in your meditation environment by finding a quiet, clutter-free space. Use earplugs, a white noise machine, or calming sounds to mask external noises. For internal distractions, gently return your focus to your meditation anchor.
8. Inconsistent Results
Challenge: Meditation may not consistently yield the desired results in terms of improved sleep.
Solution: Understand that the impact of meditation can vary from day to day. It's normal to have good and bad nights. Focus on the cumulative benefits of meditation over time, rather than expecting immediate perfection.
9. Self-Doubt
Challenge: Doubting your ability to meditate effectively or skepticism about its impact on sleep can hold you back.
Solution: Trust in the science and thousands of years of meditation's efficacy. Approach meditation with an open mind and a willingness to explore its benefits. The more you commit to the practice, the more likely you will experience positive changes.
By recognizing these common challenges and implementing the suggested solutions, you can navigate the path to incorporating meditation into your sleep routine more successfully. With patience and persistence, meditation can become a reliable tool for improving sleep quality and overall well-being.
Exploring additional tools and resources for deep sleep meditation
Deep sleep meditation can significantly enhance your sleep quality. Still, it's important to note that there are various tools and resources available to support your meditation practice and help you achieve restful slumber. Here are some additional tools and resources to explore:
1. Meditation Apps
There are numerous meditation apps available for smartphones and tablets, such as Headspace, Calm, Insight Timer, and many more. These apps offer guided meditation sessions, sleep stories, and a variety of relaxation techniques tailored to improving sleep.
2. Sleep Sound Machines
White noise or sleep sound machines can create a calming auditory environment to support meditation and sleep. They offer a range of sounds, including ocean waves, rainfall, and gentle lullabies to mask disruptive noises and promote relaxation.
3. Guided Sleep Meditations
Look for guided sleep meditations available as audio downloads or through streaming services. These guided sessions can lead you through a meditation practice designed specifically to prepare you for deep, restorative sleep.
4. Sleep Mask and Earplugs
Blocking out light and noise can be essential for creating an optimal sleep environment. A comfortable sleep mask and high-quality earplugs can help you maintain the peaceful atmosphere for meditation and sleep.
5. Aromatherapy Diffusers
Aromatherapy diffusers can disperse calming scents into your sleep environment. Essential oils such as lavender, chamomile, and cedarwood are known for their sleep-inducing properties and can enhance your meditation experience.
6. Yoga and Stretching Practices
Yoga and stretching exercises can complement your meditation routine by relaxing your body and releasing physical tension. Evening yoga sequences and gentle stretching can be practical tools to prepare for meditation and better sleep.
7. Binaural Beats and Isochronic Tones
These audio tracks use specific sound frequencies to alter brainwave activity and induce states of relaxation or sleepiness. Binaural beats and isochronic tones can be valuable tools for achieving the ideal mental state for meditation and deep sleep.
8. Books and Online Courses
Explore books and online courses on meditation for sleep and relaxation. Many experienced meditation instructors and sleep experts share their knowledge and techniques in written or video format to help you improve your sleep.
9. Meditation Workshops and Retreats
Consider attending meditation workshops or retreats that focus on sleep improvement. These events often provide intensive training and support from experienced meditation teachers, enhancing your practice.
10. Sleep Trackers
Sleep tracking devices and apps can help monitor your sleep patterns, offering insights into the effectiveness of your meditation practice and sleep quality. They can help you make adjustments based on data.
11. Meditation Music
There are numerous playlists and albums specifically designed for meditation and relaxation. Explore calming and ambient music, nature sounds, or specially composed meditation tracks to enhance your practice.
12. Professional Guidance
If you face persistent sleep difficulties, consider consulting with a healthcare professional or sleep specialist. They can provide personalized advice, identify underlying sleep disorders, and recommend specific meditation techniques tailored to your needs.
Exploring these tools and resources can enrich your deep sleep meditation practice and help you achieve more restful and rejuvenating slumber. By customizing your meditation approach and utilizing the support of these resources, you can enhance your overall well-being and experience the benefits of a truly peaceful night's sleep.
Conclusion: Embracing the power of meditation for transformative sleep
In conclusion, meditation is a transformative tool that can enhance the quality of our sleep and, by extension, our overall well-being. By incorporating meditation into your bedtime routine and creating a peaceful sleep environment, you can cultivate the conditions necessary for deep and restorative slumber.
Through consistency, patience, and a variety of meditation techniques, you can overcome common challenges and make meditation an integral part of your sleep regimen. With the support of additional tools and resources, such as meditation apps, sleep sound machines, and guided sessions, you can further maximize the benefits of this practice. Embracing the power of meditation offers the promise of more peaceful nights, improved health, and a transformed approach to achieving the restorative sleep we all need.