Calm Meditation: A Comprehensive Guide
In the hectic orchestration of modern life, moments of serenity can feel as elusive as catching a cloud. Welcome to 'Calm Meditation,' A comprehensive guide to harnessing the transformative power of focused stillness.
This journey invites you to intimately connect with your inner self, grasping tranquility amidst chaos and riding life's tumultuous waves with balanced poise. Within these pages, you'll discover tested techniques, tried-and-true wisdom, and insights honed over centuries of mindful practices across world cultures.
Whether you're a seasoned mindfulness practitioner or a curious novice, this guide will help you chart your unique course toward achieving and maintaining a harmonious state of being. Embrace the journey of inner calm, and let's start navigating these tranquil waters together.
Understanding Meditation: A Brief Overview
Meditation, at its core, is a practice centered on cultivating awareness and achieving a mentally clear and emotionally calm state. It's a therapeutic technique that has its roots traced back to ancient traditions.
Various forms of meditation exist, with differing procedures and objectives, but they all share a common goal – to quiet the mind and foster inner peace. This peace, in turn, promotes a heightened sense of awareness, better emotional health, and improved overall well-being.
Calm meditation, primarily, is a type of mindfulness meditation. It encourages practitioners to stay present and keep their minds devoid of any thoughts. Engaging in calm meditation allows one to navigate the storm of thoughts and feelings that often cloud our minds, leading us to a profound state of calmness and tranquility.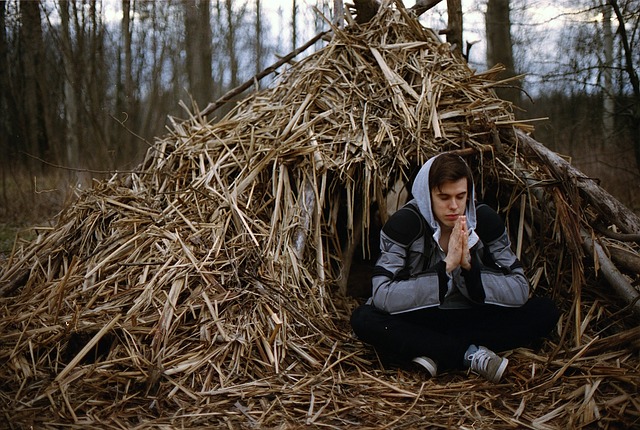 The Importance of Calm Meditation
In our fast-paced world, moments of peace are rare. Our minds are constantly bombarded by a whirlwind of thoughts and emotions, making it hard to find solace within ourselves. Here, calm meditation serves as a refuge.
By fostering a state of tranquility, calm meditation can help us manage stress and anxiety, improve our focus, and enhance our overall quality of life. It is more than just a tool for relaxation; it's a pathway to self-discovery and emotional well-being.
Moreover, calm meditation can have profound effects on our physical health. Studies have shown that regular practice can help lower blood pressure, improve sleep, and even boost the immune system. It's a holistic health and wellness approach catering to the mind and body.
The Science Behind Calm Meditation
The benefits of calm meditation aren't just anecdotal; they're backed by science. Neuroscience research has shown that regular calm meditation can physically alter the brain in ways that promote health and well-being.
For instance, calm meditation has been associated with increased thickness in the prefrontal cortex – a part of the brain responsible for executive functions like decision-making and self-control. This suggests that meditation can enhance our cognitive abilities and make us more stress-resistant.
Additionally, studies have shown that regular practice can reduce the size of the amygdala, the brain's "fear center." This implies that calm meditation can help us better manage our emotions and react more thoughtfully, rather than impulsively, to stressful situations.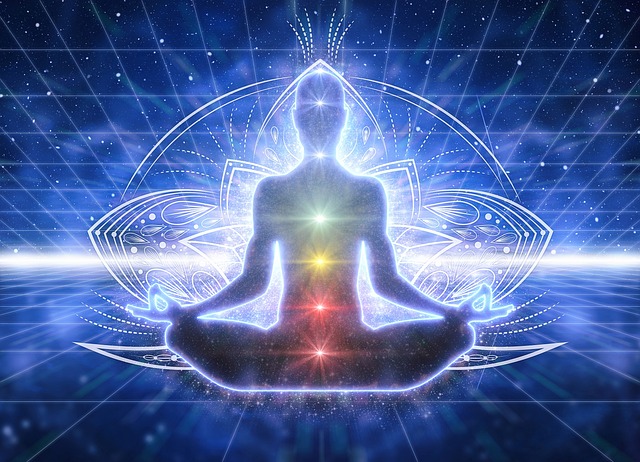 Steps to Mastering Calm Meditation
The practice of calm meditation, while seemingly simple, requires patience and dedication to master. This journey will transform your life, bringing peace and tranquility like you've never experienced! Let's together explore the fantastic process of mastering calm meditation!
Peaceful Environment
Select a peaceful and undisturbed spot to practice. Sit in a relaxed, upright position and close your eyes. Concentrate on your breath's rhythmic ebb and flow. This focus will serve as your anchor, helping you stay present.
Imagine a serene spot where you can hear the birds chirping, feel the breeze on your face, and be one with nature. Doesn't that sound delightful? That's the kind of environment we're looking for! But remember, it doesn't necessarily have to be outdoors. It could be a quiet corner of your home, free from distractions.
"Get Comfortable: Prioritizing Relaxation and Ease"
Get comfortable! Whether on a chair, a cushion, or directly on the ground, find a position that makes you feel relaxed and at ease. Now is not the time to worry about posture or looking elegant; it's about finding comfort and tranquility.
Embracing the Breath in Meditation
Then comes the breath. Just like the ebb and flow of ocean waves, focus on your breath flowing in and out. This is the core of calm meditation. Be aware of each inhale and exhale and how your chest rises and falls. Isn't it mesmerizing?
Navigating the Wandering Mind in Meditation
When you become aware of your thoughts drifting, gently redirect your attention to your breath. It's natural for the mind to wander; the key is recognizing it without judgment and returning to your breath.
Thoughts Like Clouds
Let your thoughts drift. Don't try to control them; let them come and go as they please. It's similar to the experience of witnessing clouds moving through the heavens. Some are thick and heavy, others light and fluffy. Just observe them without judgment.
Ending Your Meditation Session
End your session slowly. As you open your eyes, please take a moment to acknowledge your cultivated calmness and carry it with you throughout your day.
That's all there is to it! Simple. Yet so powerful! These steps are your keys to unlocking the wonders of calm meditation. So go ahead and dive into this extraordinary journey.
Techniques for Effective Calm Meditation
Several techniques can enhance your calm meditation practice. One such method is using a mantra, a word or phrase that you silently repeat to yourself to maintain focus and promote tranquility.
Another technique is the body scan, where you mentally scan your body from head to toe, noting any physical sensations. This practice promotes an increased awareness of the body and helps you stay grounded in the present moment.
Moreover, visualization can be a powerful tool. Here, you imagine a peaceful scene or situation, immersing yourself in the details. This method can elicit a relaxation response, effectively calming the mind and body.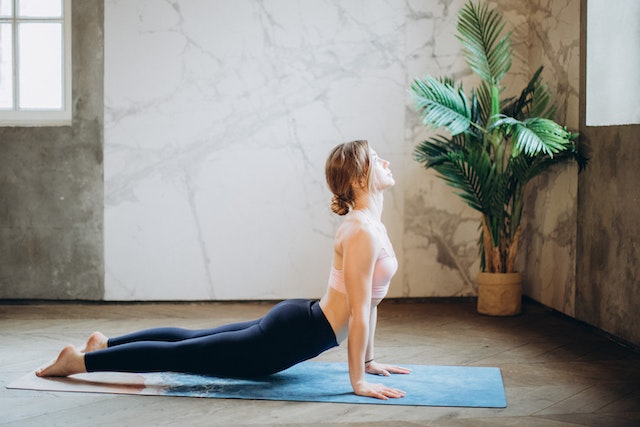 Common Challenges in Calm Meditation and How to Overcome Them
As with any new habit, calm meditation can present challenges. One common hurdle is the inability to still the mind. In such cases, it's important to remember that the goal isn't to eliminate thoughts but to observe them without judgment. With time and dedication, this task will become more manageable.
Another common challenge is sticking with the practice. Consistency is key in meditation, and it can be helpful to schedule your sessions at the same time each day to establish a routine. Remember, even a few minutes can make a difference, so don't be discouraged if you can't meditate for long periods initially.
Finally, physical discomfort can be a hindrance. To overcome this, ensure that you're in a comfortable position before you start. Use cushions or blankets as needed, and don't hesitate to adjust your position if you feel uncomfortable.
Benefits of Regular Calm Meditation
Regular practice of calm meditation can yield significant benefits. It can promote clarity, focus, and emotional stability on a mental level. It can enhance creativity, improve memory, and foster a sense of inner peace.
Physically, calm meditation can help improve sleep, lower blood pressure, and boost the immune system. It can also help manage chronic pain and reduce the risk of heart disease.
Moreover, the benefits extend into our daily lives. Regular practitioners often report improved relationships, better work performance, and an enhanced ability to deal with stressful situations. In essence, calm meditation can positively impact every facet of our lives.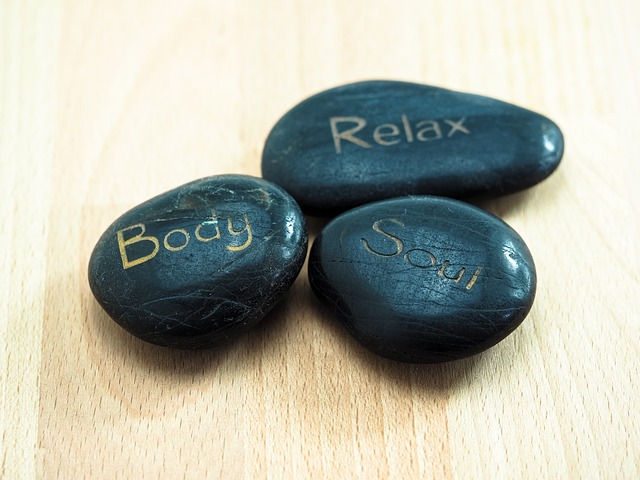 Meditation Tools and Resources
There are numerous resources available to aid your meditation practice. Applications such as Headspace and Calm provide guided meditation and mindfulness activities."Books such as "The Miracle of Mindfulness" by Thich Nhat Hanh provide insights into the philosophy and practice of meditation.
Meditation cushions, mats, and chairs can enhance comfort during your sessions. Malas or meditation beads can count breaths or mantras, aiding focus. Moreover, ambient sound machines or music can create a relaxing atmosphere conducive to meditation.
Remember, these tools are not necessary for meditation but can enhance your practice and make it more enjoyable.
Incorporating Calm Meditation into Your Daily Routine
Incorporating calm meditation into your daily routine might seem daunting initially, but it's feasible with some planning. Begin with a brief daily session, gradually extending the duration as you ease.
Try to meditate at the same time each day to establish a routine. Many people find that meditating first thing in the morning helps set a positive tone for the day. However, the best time is the one that works for you.
Remember, the goal is not perfection but consistency. If you miss a day, return to your practice the next day. With time, you'll notice the benefits seeping into all areas of your life.
Conclusion
Calm meditation is a powerful tool that can transform our lives, promoting mental clarity, emotional stability, and physical well-being. It's a journey of self-discovery and inner peace, not a destination.
While the road may be fraught with challenges, remember that every step is progress, no matter how small. So, embrace the journey, practice patience, and experience the transformative power of calm meditation. The path to tranquility is within your reach.