Pre-Work Meditation: The Benefits of Professional Success
Finding peace amidst the chaos can seem impossible in today's fast-paced world. However, incorporating pre-work meditation into your daily routine could be the key to unlocking your full potential and achieving professional success.
Studies have demonstrated that meditation offers a multitude of advantages for both mental and physical well-being. It has been proven to reduce stress, improve focus and concentration, enhance creativity, and boost overall well-being. Meditation before starting your workday can set a positive tone for the day ahead and cultivate a calm and clear mindset.
Imagine starting your morning with a few minutes of quiet reflection, allowing your mind to settle and your thoughts to find stillness. This simple practice can help you become more present, improve decision-making skills, and increase daily productivity.
Understanding the science behind meditation
Meditation has been practised for centuries and is deeply rooted in various spiritual and religious traditions. However, in recent years, scientific research has shed light on meditation's physiological and psychological benefits, making it a widespread practice for individuals seeking personal growth and professional success.
When we meditate, our brainwaves shift from the active beta to the more relaxed alpha and theta states. This change in brainwave activity promotes a sense of calm and relaxation, allowing us to access more profound levels of consciousness. Additionally, meditation has been shown to increase the production of neurotransmitters such as serotonin and dopamine, associated with improved mood and overall well-being.
Benefits of pre-work meditation for professional success
Increased focus and productivity
One of the most significant benefits of pre-work meditation is the enhanced focus and productivity it brings to your workday. By starting your morning with a few minutes of meditation, you can clear your mind of any lingering distractions and set a positive intention for the day ahead. This practice allows you to enter a state of heightened awareness and concentration, enabling you to tackle tasks more efficiently and accurately.
Numerous studies have shown that regular meditation improves attention span and cognitive performance. By training your mind to stay present and focused during meditation, you can carry this skill into your work, allowing you to stay engaged and productive for longer.
Improved stress management and mental well-being
In today's high-pressure work environment, stress has become a prevalent issue that can hinder professional success. Chronic stress affects our mental well-being and impairs our cognitive abilities and decision-making skills. Pre-work meditation offers a powerful antidote to stress by activating the body's relaxation response and promoting a sense of calm and tranquility.
Meditating activates the parasympathetic nervous system, which counteracts the fight-or-flight response triggered by stress. This shift in our physiological state reduces the production of stress hormones such as cortisol and adrenaline, decreasing anxiety and improving overall mental well-being.
Furthermore, regular meditation practice has been shown to increase the thickness of the prefrontal cortex, the part of the brain responsible for executive functions such as decision-making, emotional regulation, and problem-solving. By strengthening this brain area, meditation equips us with the tools to navigate stressful situations with greater resilience and clarity.
Enhanced creativity and problem-solving skills
Creativity is valuable in today's competitive professional landscape, and pre-work meditation can help unlock your creative potential. When we quiet our minds through meditation, we create space for new ideas and insights to emerge. We can approach problem-solving from a fresh perspective by tapping into our inner wisdom and intuition.
Meditation has increased activity in the default mode network (DMN), a network of brain regions associated with self-reflection, creativity, and imagination. By activating the DMN, meditation stimulates divergent thinking and the ability to generate multiple solutions to a problem. This mental flexibility can be invaluable in finding innovative and practical solutions to professional challenges.
Building resilience and emotional intelligence
Professional success often requires navigating complex interpersonal dynamics and managing challenging situations gracefully and with composure. Pre-work meditation can help cultivate emotional intelligence, understand and manage emotions, and empathize with others.
Through regular meditation practice, we develop a heightened sense of self-awareness, enabling us to recognize and regulate our emotions more effectively. This self-regulation allows us to respond to stressful situations in a calm and composed manner rather than reacting impulsively. Additionally, meditation fosters empathy and compassion, which are essential for building strong relationships and effective teamwork.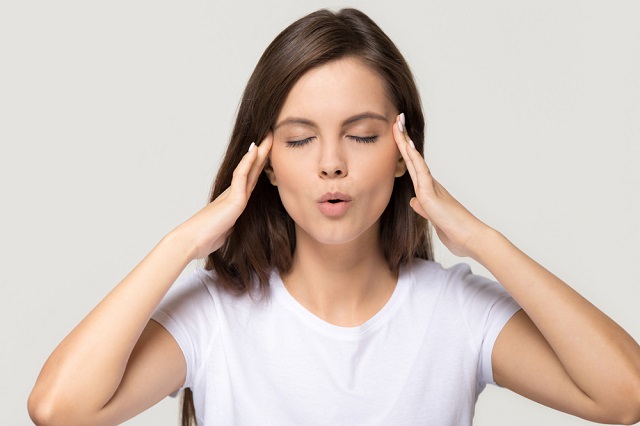 How to incorporate pre-work meditation into your routine
Incorporating pre-work meditation into your daily routine doesn't have to be complicated or time-consuming. Here are some practical steps to get started:
1. Find a quiet space
Choose a quiet and comfortable space to sit or lie down without distractions. It could be a corner of your room, a dedicated meditation area, or even a peaceful outdoor spot.
2. Set a consistent time
Establish a regular time for your pre-work meditation practice. This could be right after waking up, before breakfast, or before you start your workday. Consistency is vital in forming a habit, so stick to the same time each day.
3. Start with a few minutes
Start your meditation with just a few minutes, and gradually increase the duration as you become more comfortable. Even five minutes of focused breathing and mindfulness can make a noticeable difference in your mindset and overall well-being.
4. Focus on your breath
Use your breath as an anchor for your attention. Focus on the feeling of your breath flowing in and out of your body. Whenever your mind starts to wander, gently bring your focus back to your breath.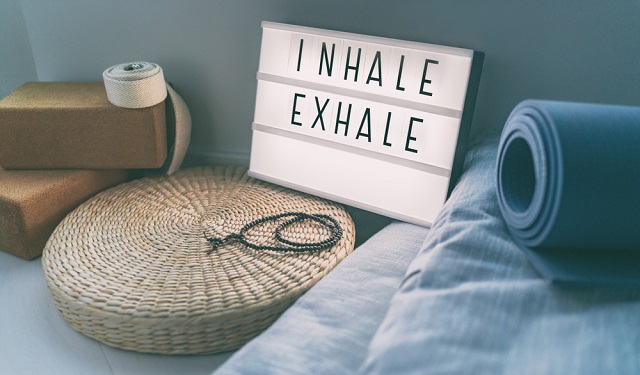 5. Explore different techniques
You can explore various meditation techniques to find what works best for you. Some popular options include mindfulness meditation, loving-kindness meditation, body scan meditation, and guided visualization. Experiment with different techniques to discover what resonates with you.
6. Be patient and kind to yourself
Remember that meditation is a practice that takes time and patience to develop. Don't judge yourself if you initially find it challenging to quiet your mind. Instead, approach it with a sense of curiosity and self-compassion.
7. Make it a habit
Consistency is vital when it comes to reaping the benefits of pre-work meditation. Commit to making it a daily habit and stick to your practice even when you feel resistant or lack motivation. With time, it will become an integral part of your routine.
By incorporating these steps into your daily routine, you can experience the transformative power of pre-work meditation. It can help you start your day with clarity, focus, and a sense of inner calm, setting the stage for a productive and successful workday.
Tips for getting started with pre-work meditation
Getting started with pre-work meditation can feel overwhelming, especially if you're new to the practice. Here are some additional tips to help you ease into it and make the most of your meditation sessions:
1. Start small
If you're new to meditation, it's best to start with shorter sessions and gradually increase the duration as you become more comfortable. Set a five-minute timer and focus on your breath during that time. You can extend the period to ten or fifteen minutes as you become more at ease.
2. Create a ritual
Establishing a pre-meditation ritual can signal to your mind and body that it's time to relax and enter a state of mindfulness. This could involve lighting a candle, playing soothing music, or practicing a few gentle stretches to release tension from your body.
3. Use guided meditation apps
If you find it challenging to meditate alone, consider using guided meditation apps or online resources. These provide step-by-step instructions and soothing voices to guide you through your meditation practice.
4. Find an accountability partner
Discuss your meditation objectives with a friend or family member and request their support keeping you on track. Knowing that someone else supports your practice can provide additional motivation and encouragement.
5. Be flexible
While establishing a consistent meditation routine is important, it's also essential to be flexible and adapt to your changing circumstances. Don't be too hard on yourself if you're traveling or have a hectic morning. Instead, find alternative ways to incorporate mindfulness and relaxation throughout your day.
6. Notice the benefits
Pay attention to the positive changes you experience during your pre-work meditation practice. Notice if you feel calmer, more focused, or more creative throughout your workday. Journaling about your experiences can deepen your understanding and motivate you to continue your practice.
Conclusion
Incorporating pre-work meditation into your routine can profoundly affect your personal and professional life. By taking a few moments each morning to connect with yourself and cultivate a calm and clear mindset, you can set the stage for a successful and fulfilling day.
Research has shown that meditation reduces stress, improves focus, enhances creativity, and boosts overall well-being. These benefits directly translate into improved productivity, better decision-making, and increased professional success.
So, why give pre-work meditation a try? Find a quiet space, establish a consistent time, and start with just a few minutes each day. Be patient and kind to yourself as you navigate this new practice, and remember that the benefits are waiting for you on the other side.
Unleash your full potential by embracing pre-work meditation and watch your personal and professional growth soar. Your journey starts now.