Why Is Meditation Good For Your Health
Is Meditation Good For Your Health? Stepping into the wellness world often feels like walking through an ever-evolving labyrinth full of untapped secrets and intriguing possibilities. Amidst this array of health techniques, one age-old practice keeps resurfacing, capturing our collective attention once more with its profound simplicity – meditation.
A timeless tool used by sages and scientists alike, meditation holds the key to unlocking herculean health benefits. In the whirlwind of our high-octane lives filled with stress and endlessly scrolling screens, the grounded serenity of meditation offers a beacon of balance. This article, 'Unlocking Wellness: The Proven Health Benefits of Meditation,' aims to unfurl the wonderful tapestry of meditation's benefits for your well-being.
From sculpting a sharper mind to cultivating compassionate hearts, join us on a zen journey that inspires you to embrace meditation and discover the hidden oasis of wellness within you.
The Science Behind Meditation
You may have heard of meditation as mindfulness, focusing on a particular object, thought, or activity to train attention and awareness. But what makes it so effective? The answer lies in the science of how our brains work. When we meditate, we uniquely engage our brains, changing its structure and function. This phenomenon is known as neuroplasticity – the brain's ability to form and reorganize synaptic connections, especially in response to learning or experience or following injury.
Neuroscientist Sara Lazar and her team at Harvard Medical School found that eight weeks of Mindfulness-Based Stress Reduction (MBSR) increased cortical thickness in the hippocampus, which governs learning and memory; in specific brain regions, these areas are involved in the regulation of emotions and processing information related to self-referential thoughts. It also decreases brain cell volume in the amygdala, which is responsible for fear, anxiety, and stress. These changes matched the participants' self-reported stress levels, indicating that meditation changes the brain and our subjective perceptions and feelings.
Further, a study by Richard Davidson, a neuroscientist at the University of Wisconsin, showed that long-term meditators exhibited high-amplitude gamma-wave activity, which is associated with intelligence, compassion, self-control, and feelings of happiness, more consistently than non-meditators. This suggests that meditation can lead to enduring changes in mental function, even outside the act of meditation.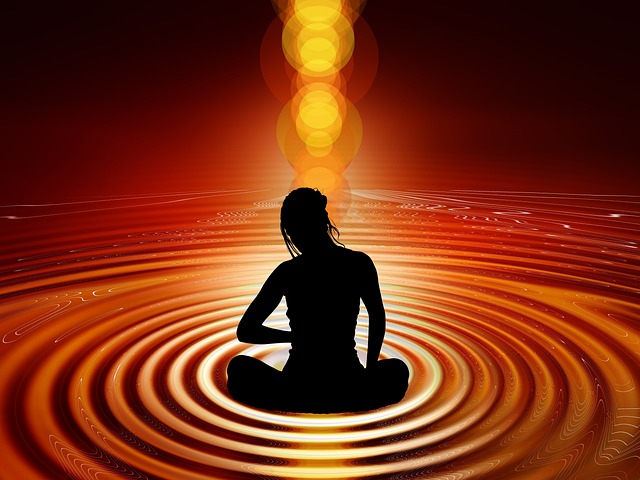 Physical Health Benefits of Meditation
Meditation isn't just about mental wellness. It also has profound impacts on our physical health. One of meditation's most well-documented physical benefits is its ability to lower blood pressure. A study published in the British Journal of General Practice found that patients trained to meditate had significantly lower blood pressure after only eight weeks of practice.
Meditation also has a positive effect on our immune system. A study by Richard Davidson and Jon Kabat-Zinn showed that individuals who participated in an eight-week mindfulness meditation program had significantly higher antibodies produced against the flu vaccine than participants in the non-meditating control group.
Furthermore, meditation can help alleviate symptoms of physical pain. A study published in the Journal of Neuroscience found that just three 20-minute mindfulness meditation sessions could reduce pain sensitivity by as much as 57 percent. The researchers also found that experienced meditators could reduce it by over 90 percent.
Mental Health Benefits of Meditation
Meditation's effects on mental health are just as impressive as its physical benefits. It has been shown to reduce symptoms of anxiety and depression, improve attention and concentration, and increase overall psychological well-being.
A meta-analysis of nearly 300 studies found that mindfulness meditation programs showed moderate evidence of improving anxiety and depression. Furthermore, the benefits of meditation were maintained when the researchers followed up with the participants six months later. This suggests that the effects of meditation on mental health are long-lasting.
Meditation also improves attention and concentration. A study published in the Psychological Science journal showed that intensive meditation can help people focus and sustain their attention, even during tedious tasks. In the study, participants who took part in a meditation retreat were better able to maintain awareness during a repetitive task than a control group.
Moreover, meditation has increased feelings of well-being and life satisfaction. A study published in the Journal of Personality and Social Psychology found that practicing loving-kindness or compassion meditation increased feelings of social connection and positivity towards strangers.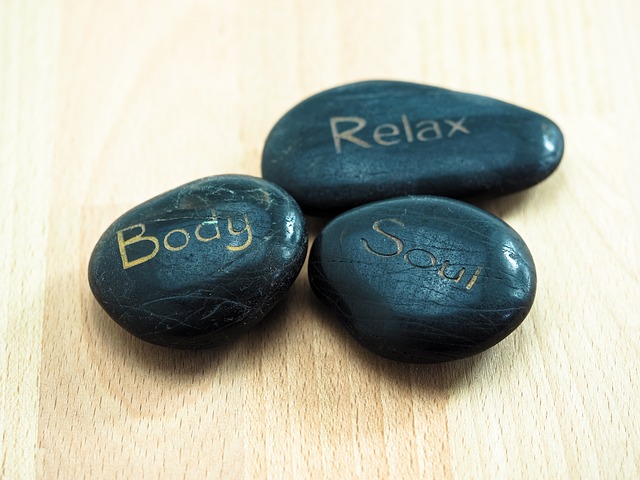 Meditation and Emotional Well-being
In addition to improving physical and mental health, meditation significantly enhances emotional well-being. It cultivates inner peace, making us less reactive to negative experiences and more capable of enjoying the present moment.
Emotional balance, or the ability to remain free from reactive emotional responses, is one of the key benefits of meditation. A study published in Emotion Journal showed that regular meditation helps decrease reactivity to emotionally charged images. The researchers found that meditators have less activation in the amygdala, a part of the brain that processes emotional stimuli when exposed to negative images.
Meditation also fosters positive emotions. A study published in the Journal of Psychological Science found that people who practice mindfulness meditation regularly report more positive feelings than those who do not. Additionally, those who meditate also report fewer negative emotions and emotional disturbances.
Moreover, meditation helps us to cultivate empathy and compassion. These are not just lofty ideals but practical skills that can be developed through training. A study published in Psychological Science showed that even a short period of loving-kindness meditation increased feelings of social connection and positivity towards strangers.
Meditation for Stress Reduction
Stress is one of the most ubiquitous health challenges of our time. Meditation, with its ability to help us stay present and calm, is an effective tool for stress management.
A study published in the Journal of Behavioral Medicine found that mindfulness meditation significantly reduced stress in participants. The researchers found that those who meditated had lower levels of the stress hormone cortisol, which is linked to numerous health problems such as high blood pressure, obesity, and sleep disturbances.
Moreover, meditation teaches us to respond to rather than react to stress. Instead of becoming overwhelmed by stress, we learn to observe it and let it pass without affecting our mental and emotional state. This shift in perspective can significantly reduce feelings of stress and anxiety and improve our overall quality of life.
Furthermore, regular meditation can help us become more resilient to stress. A study published in the Journal of American College Health found that college students who practiced mindfulness meditation reported lower stress levels and demonstrated greater resilience than their non-meditating peers.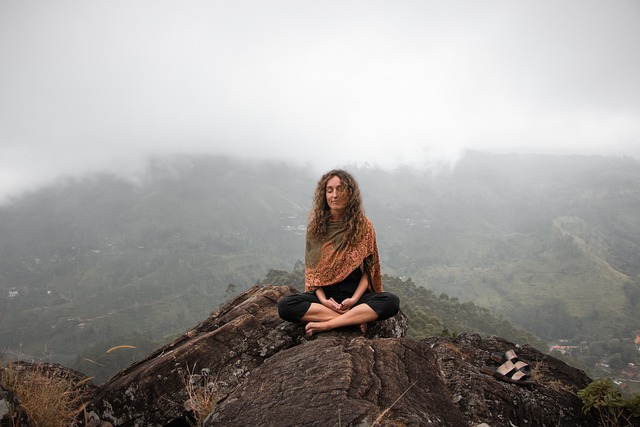 Major types of meditation
There are several different types of meditation, each with its focus and techniques.
1. Mindfulness meditation
This type of meditation is about being aware and present in the moment. It often involves focusing on your breath but also on sensations, sounds, thoughts, or feelings.


2. Loving-kindness meditation
This meditation type is about cultivating compassion and love towards yourself and others.


3. Concentration meditation
This type of meditation involves focusing on a single point. This could be your breath, a word or mantra, or even a candle flame.
4. Transcendental meditation
This type of meditation involves repeating a specific mantra in a specific way. A certified instructor usually teaches it.


5. Movement meditation
This type of meditation involves movement, such as walking, yoga, or tai chi. The goal is to be mindful of your movements and to stay present in the moment.


How to start meditating
Starting a meditation practice can be as simple as finding a quiet place, setting a timer for a few minutes, and focusing on your breath. However, many people find it helpful to follow a guided meditation or use a meditation app, especially when starting.
When you first start meditating, it's common for your mind to wander. When you notice this happening, bring your attention to your breath or whatever you focus on. Don't judge yourself or get frustrated—this is all part of the process.
Remember, meditation is a practice. As you engage in the activity repeatedly, it becomes more and more effortless. So be patient with yourself, and remember to enjoy the journey.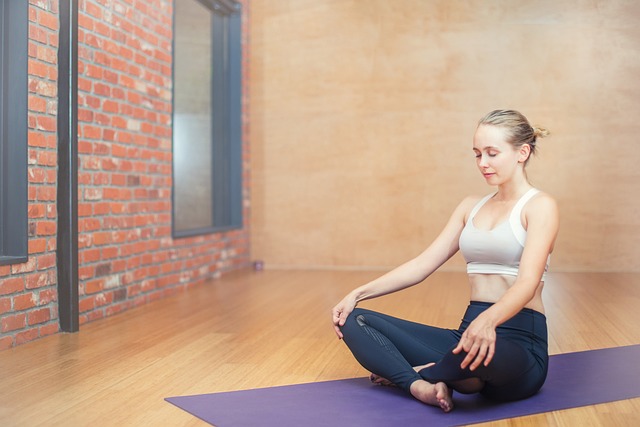 Common Misconceptions about Meditation
Despite its many benefits, meditation still needs to be clarified. Some people think it's a religious practice, while others believe it requires sitting in a particular posture or chanting mantras. Let's debunk some of these myths.
Firstly, while meditation is a part of many spiritual traditions, it is not religious. People of all faiths, and those with none at all, can benefit from meditation. It's a tool for quieting the mind and finding inner peace, not a religious doctrine.
Secondly, there is no one "right" way to meditate. While specific postures and techniques may be recommended, the most important thing is to find a method that works for you. This could be sitting, lying down, walking, or even doing everyday activities mindfully.
Thirdly, meditation is not about emptying the mind or stopping all thoughts. It's about becoming aware of your thoughts and emotions without judgment. It's entirely natural for your ideas to drift while meditating. The key is to gently bring your focus back without getting frustrated.
Adding Meditation to Your Daily Schedule
Incorporating meditation into your daily routine might seem daunting, especially if you're new to the practice. However, simple steps can make it a regular part of your day.
Firstly, start small. Even just a few minutes of meditation a day can make a difference. Feel free to extend the duration gradually as you become more comfortable with the routine.
Secondly, choose a specific time to meditate each day. This might occur early, during your lunch break, or before bedtime. Having a consistent routine makes it easier to stick with the practice.
Thirdly, create a quiet, comfortable space for your meditation. This doesn't have to be a dedicated meditation room—it could be a corner of your bedroom, a chair in your living room, or even a spot in your garden.
Lastly, be patient with yourself. Meditation is a skill; like any skill, it takes time to develop. Keep going if you find it difficult at first. Just keep practicing, and you'll get there.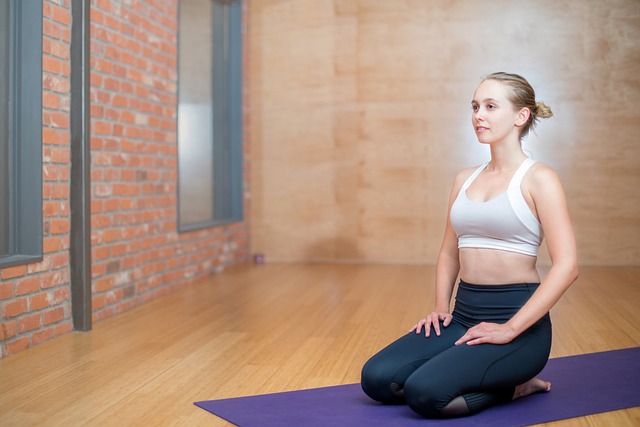 Conclusion: Is Meditation Good For Your Health
Meditation is a powerful tool for enhancing our physical health, mental well-being, and emotional balance. With an array of benefits ranging from lower blood pressure and improved immune function to reduced stress and increased life satisfaction, it's no wonder that this ancient practice is gaining renewed interest in our modern world.
By debunking common misconceptions and providing practical tips for incorporating meditation into your daily routine, we hope this article has inspired you to embark on your meditation journey. Remember, meditation is not about achieving a particular state or becoming different. It's about becoming more aware of yourself and your experiences and finding peace and balance within yourself.