Uncovering the Best Positions for Effective Meditation
Uncovering the Best Positions for Effective Meditation: Have you ever wondered why your mind gallops like a runaway horse every time you sit in meditation? Maybe it's not your mind's fault after all. Perhaps you've got it all wrong with the 'sit' in your meditation. Yes, you read right, 'stand,' 'sit,' or 'kneel,' choosing the right meditation posture could be the unexpected key to unlocking your journey of mindfulness.
In our comprehensive article 'Stand, Sit, or Kneel? Uncovering the Best Positions for Effective Meditation', we shed light on this often-overlooked facet of meditation. Whether you're a beginner or an advanced practitioner, prepare to redefine meditation. Get ready to delve deep as we help you discover if you are a 'stand,' 'sit,' or 'kneel' meditator and how this shift in the base can launch the mental tranquility you seek.
The Importance of Posture in Meditation
Meditation, a practice rooted in ancient times, has been extensively explored and proven for its multitude of benefits, including stress reduction, improved focus, and better sleep. However, achieving these benefits takes work; it requires consistent practice and the right technique. One aspect of meditation that often goes unnoticed is the posture. The position in which you meditate can significantly influence your practice's effectiveness.
Your meditation posture serves two primary purposes. First, it provides the physical support necessary to remain still and comfortable for extended periods. Second, it creates an environment conducive to mental and emotional tranquility. Proper posture can enhance your concentration, facilitate deeper breathing, and reduce physical tension, allowing you to meditate more effectively.
However, finding the right meditation posture can be a challenge, especially for beginners. It requires a delicate balance between comfort and alertness. Too much comfort can lead to drowsiness, while excessive alert can cause tension. Thus, it's crucial to experiment with different positions to find the one that best suits your body and mind.
The Sitting Position: Benefits and Techniques
Sitting is the most popular and widely recognized meditation position. It's an excellent posture for beginners, offering an ideal balance between comfort and alertness. When sitting, your spine is naturally aligned, allowing for optimal breath flow and reducing the risk of physical discomfort during meditation.
There are various techniques for sitting meditation, each with its benefits. The most common is the cross-legged position, often seen in depictions of meditation. This position promotes stability, grounding, and open-heartedness. To practice this, sit on the floor or a cushion, cross your legs, rest your hands on your knees, and straighten your spine. If you find this position uncomfortable, try placing a pillow under your hips to reduce strain on your knees and ankles.
Another effective sitting technique is the half-lotus position. This involves placing one foot on the opposite thigh while the other foot rests beneath the knee of the crossed leg. This position enhances hip flexibility and spine alignment. If your flexibility allows, you can progress to the full lotus position, where both feet rest on the opposite thighs. Regardless of the technique you choose, ensure your posture encourages relaxation and focus.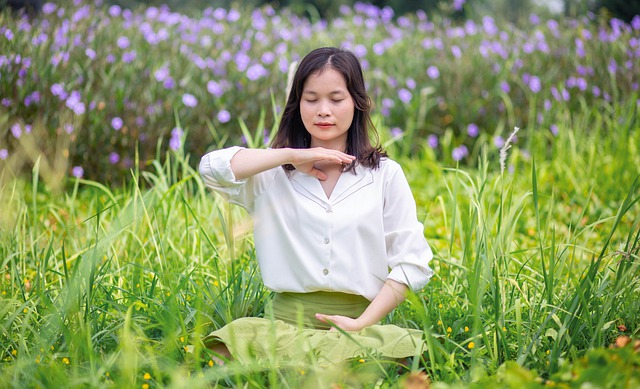 The Standing Position: Benefits and Techniques
While less common than sitting, standing meditation can be incredibly beneficial, particularly for those who struggle with drowsiness during meditation. Standing promotes wakefulness and alertness, making it an excellent option for meditators seeking to cultivate focus and clarity.
Standing meditation also has physical benefits. It improves posture, strengthens the leg muscles, and can even alleviate back pain. When practicing standing meditation, the key is to maintain a relaxed yet upright stance. Stand straight with your feet hip-width apart, soften your knees, and let your arms hang naturally by your sides. You can also place your hands in front of your abdomen, with one hand resting on the other.
One challenge of standing meditation is the potential for physical discomfort. If you find it difficult to stand for extended periods, start with short sessions and gradually increase your standing time. You might also experiment with different foot positions, such as standing with your feet together or slightly wider than hip-width apart.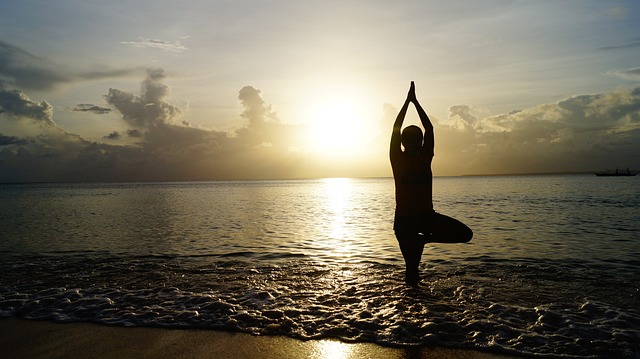 The Kneeling Position: Benefits and Techniques
The kneeling position, or seiza, is another effective meditation posture. Kneeling can provide a greater sense of stability and grounding than sitting or standing, making it a suitable option for those who struggle with balance or focus during meditation.
Kneeling also encourages a straight spine, which promotes deep, rhythmic breathing. To adopt the kneeling position, sit on your heels with your knees hip-width apart. You have the option to place your hands on your thighs or in your lap. If you find this position uncomfortable, try placing a cushion or yoga block between your heels and buttocks to relieve pressure on your legs and ankles.
While the kneeling position can provide stability and alignment, it may only be suitable for some, especially those with knee or ankle issues. As with any meditation posture, it's essential to listen to your body and adjust as necessary.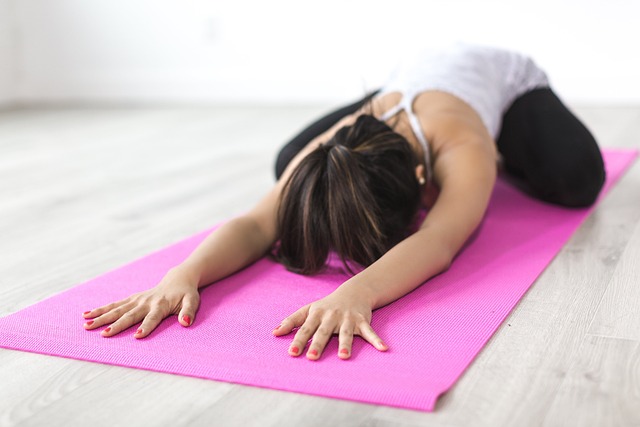 Tips for Choosing the Right Meditation Position
Choosing the right meditation position can significantly enhance your practice. However, the 'right' position is highly individual and depends on various factors, including your physical condition, comfort level, and meditation goals. Here are some tips to help you find the best meditation posture for you.
Firstly, consider your physical comfort and ability. If you have back issues, a sitting or kneeling position with proper support might be most beneficial. If you struggle with sleepiness during meditation, a standing position could help maintain alertness.
Secondly, consider the length of your meditation sessions. Longer sessions may require a more comfortable position to prevent physical discomfort. Shorter sessions offer the opportunity to experiment with more challenging positions, such as standing or full lotus.
Lastly, pay attention to how different positions affect your mental and emotional state. Some positions may make you feel more relaxed, others more alert. The best position is the one that aids in achieving your meditation goals, whether that's relaxation, concentration, or something else.
Exploring Other Meditation Positions
While standing, sitting, and kneeling are the most common meditation positions, they are not the only options. Other positions can also be effective, depending on your needs and preferences. For example, lying down can be a suitable position for those with physical limitations or those practicing meditation for sleep. However, beware of the tendency to fall asleep in this position if that's different from your goal.
Walking meditation is another alternative, combining physical movement with mindfulness. This can be a refreshing change if you find stillness challenging. It's also a great way to incorporate mindfulness into your daily activities.
Remember, the goal is not to find the 'perfect' position but to find the position that allows you to meditate effectively. Feel free to try different approaches and make modifications until you discover the most effective option for your needs.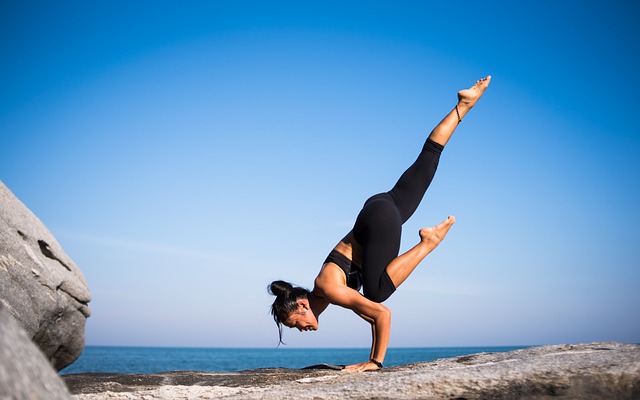 Meditation Equipment for Enhanced Comfort
To make your meditation practice more comfortable and effective, consider using meditation equipment. Meditation cushions, benches, and mats can provide the support needed to maintain your posture for longer periods. Additionally, they can aid in relieving physical discomfort that may arise from sitting or kneeling on a solid surface.
Meditation cushions, or zafus, come in various shapes and sizes designed to provide support and comfort. A zafu can help align your spine, ease pressure on your knees and ankles, and improve your overall posture.
Meditation benches are designed for kneeling meditation. They elevate the body, relieving pressure on the legs and promoting a straight spine. If you struggle with discomfort in the kneeling position, a meditation bench might be a worthwhile investment.
Meditation mats, or zabutons, provide a soft surface for your knees and ankles, especially when sitting or kneeling. They can be used in conjunction with a cushion or bench for added comfort.
Common Meditation Posture Problems and Solutions
Even with the right posture and equipment, you may encounter some common problems during meditation. These can range from physical discomfort to difficulty focusing. Here are some solutions to common meditation posture problems.
If you experience physical discomfort during meditation, first ensure your posture is correct. Alignment is crucial; your spine should be straight but not rigid, and your body should be relaxed. If discomfort persists, consider using meditation equipment or adjusting your position.
If you struggle with drowsiness during meditation, try a more upright position, such as standing. If standing is too challenging, you can also try a more alert sitting position, such as half-lotus or full-lotus.
If you have difficulty focusing, experiment with different positions to find one that best supports your focus. Some people find that a more challenging position, such as standing or full lotus, helps maintain focus by providing a physical anchor for attention.
Conclusion: The Best Positions for Effective Meditation
The posture you choose for meditation can significantly impact your practice. Whether you prefer to stand, sit, or kneel, the right position can enhance your concentration, improve your breathing, and facilitate a deeper sense of tranquility.
However, remember that the 'best' position is highly individual. It's essential to listen to your body, consider your meditation goals, and experiment with different positions to find what works best for you. So, the next time you prepare to meditate, don't just 'sit'—consider whether you might be a 'stand,' 'sit,' or 'kneel' meditator. Your body and mind might thank you for it.