Can meditation make you smarter?
Can meditation make you smarter? Meditation, a practice honed for millennia across cultures and traditions, is increasingly being explored in the contemporary context for its potential to enhance intelligence and cognitive abilities. In this introductory section, we will delve into the core concepts of meditation and examine the intricate relationship between meditation and intelligence.
Definition of Meditation
Meditation, at its essence, is a contemplative practice that fosters a state of heightened awareness and deep inner focus. It is a deliberate and systematic technique that aims to train the mind, promote relaxation, and achieve heightened consciousness. While meditation can take numerous forms and serve various purposes, it generally involves the following components:*
Focused Attention
Meditation often starts with focused attention on a particular object, thought, or sensation. This initial concentration serves as a gateway to deeper states of consciousness.
Mindfulness
Many meditation practices emphasize mindfulness, which involves observing one's thoughts, emotions, and sensations without judgment. This self-awareness can lead to a greater understanding of one's mind.
Controlled Breathing
Controlled and rhythmic breathing is a common element in meditation, helping to calm the mind and promote relaxation. The breath serves as an anchor for concentration.
Repetition
In some meditation techniques, practitioners repeat specific words or phrases (mantras) or engage in repetitive movements to enhance focus and achieve altered states of consciousness.
Silence and Stillness
Meditation often involves silence and stillness, allowing individuals to detach from the external world and turn their focus inward.
The Link Between Meditation and Intelligence
The relationship between meditation and intelligence is multifaceted and has been the subject of growing interest among scientists, scholars, and individuals seeking personal development. While meditation is not a magic pill for instantly boosting IQ, it can have a profound impact on various aspects of cognitive functioning.
Enhanced Focus and Concentration
One of the primary ways meditation contributes to intelligence is by enhancing the ability to concentrate. Regular meditation strengthens the "attention muscle," enabling individuals to stay focused for extended periods, essential for learning and problem-solving.
Emotional Regulation
Emotional intelligence is an essential aspect of overall intelligence. Meditation, particularly mindfulness meditation, helps individuals become more aware of their emotions, manage stress, and respond to challenges with greater emotional resilience.
Stress Reduction and Cognitive Performance
Chronic stress can harm the brain and cognitive function. Meditation has been shown to reduce stress and promote relaxation, which can help protect and enhance cognitive abilities.
Improved Memory
Meditation can enhance both short-term and long-term memory. The increased grey matter density in the hippocampus, a region associated with memory, is linked to improved memory recall.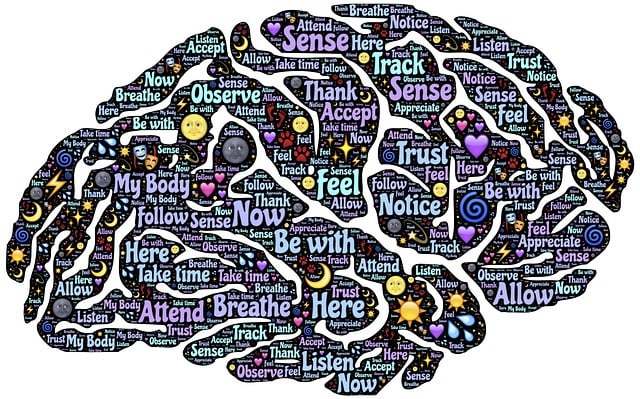 Creativity and Problem-Solving
Meditation, especially mindfulness practices, encourages creative thinking by fostering a non-judgmental awareness of the present moment. This mindset can lead to innovative solutions to complex problems.
Historical Perspective
Meditation is not a recent phenomenon but has deep historical roots that traverse various cultures and civilizations. This section provides insight into the historical context of meditation, how it evolved across different societies, and its significant role in intellectual development.
Meditation in Ancient Cultures
Meditation is an ancient tradition that spans diverse cultures and regions. Its historical roots can be traced back thousands of years, with various forms and techniques emerging in different civilizations.
Vedic Traditions (1500-500 BCE)
Meditation is deeply ingrained in the Vedic traditions of ancient India. The earliest documented references to meditation are in texts like the Vedas and Upanishads. These ancient scriptures contain descriptions of meditation as a means of self-discovery and spiritual awakening.
Buddhism (6th Century BCE)
Siddhartha Gautama, the Buddha, achieved enlightenment through meditation. His teachings emphasized mindfulness and meditation as paths to understanding the nature of the mind and achieving liberation from suffering.
Taoism (4th Century BCE)
In ancient China, Taoist practices, including meditation, sought harmony with the Tao, the fundamental force that underlies and unites everything in the universe. Taoist meditation aims to achieve balance and tranquillity.
Ancient Greece (circa 5th Century BCE)
The Greeks practiced a form of meditation known as "philosophical meditation." Philosophers like Pythagoras and Plato emphasized introspection and self-reflection to understand one's thoughts and emotions.
Indigenous Cultures
Indigenous cultures worldwide have incorporated forms of meditation and mindfulness into their spiritual practices and daily lives. These practices often center on connecting with nature and the spiritual world.
Meditation's Role in Intellectual Development
Meditation's historical importance in intellectual development can be seen through the various ways in which it was integrated into educational and philosophical systems throughout history:
Ancient India
In the ancient Indian Gurukul education system, meditation was a crucial component. Students were taught to meditate to enhance concentration, self-discipline, and cognitive abilities. Meditation was seen as a way to access higher knowledge and wisdom.
Buddhist Monastic Education
Within Buddhist monasteries, meditation was central to intellectual development. Monks and nuns engaged in meditation practices to refine their minds, enhance memory, and attain higher states of consciousness.
Ancient Greece
Philosophers like Plato and Aristotle emphasized the importance of self-awareness and contemplation in pursuing wisdom. Meditation was seen as a way to improve critical thinking and intellectual clarity.
Chinese Philosophy
Taoist and Confucian traditions in China also incorporated meditation into their philosophies. Meditation was considered a path to understanding the self, human nature, and the universe.
Indigenous Knowledge
Indigenous cultures often used meditation and contemplative practices to connect with ancestral wisdom, gather natural insights, and enhance decision-making and problem-solving abilities.
Throughout history, meditation has been valued not only for its spiritual and psychological benefits but also for its role in sharpening the mind, improving cognitive abilities, and facilitating a deeper understanding of the self and the world. These historical foundations continue to influence contemporary perspectives on meditation's potential to make individuals more intelligent and self-aware.
Types of Meditation
Meditation is a diverse practice with a rich tapestry of techniques and traditions. Each type of meditation offers a unique approach to achieving mental clarity, relaxation, and personal growth. In this section, we will explore four prominent types of meditation and their characteristics: Mindfulness Meditation, Transcendental Meditation, Loving-Kindness Meditation, and Vipassana Meditation.
Mindfulness Meditation
Mindfulness Meditation, rooted in Buddhist traditions, has gained immense popularity recently, especially in the West. The following key features characterize it:
Present-Moment Awareness
Mindfulness meditation encourages individuals to observe and accept their thoughts, emotions, and bodily sensations without judgment. The focus is on the present moment, fostering a deep understanding of one's inner world.
Breath Awareness
The breath is often used as an anchor for attention. Practitioners concentrate on the rhythmic flow of their breath, which helps calm the mind and maintain focus.
Non-Attachment
Mindfulness meditation emphasizes non-attachment to thoughts and feelings. Instead of becoming entangled in them, individuals learn to observe thoughts and feelings as they come and go.
Stress Reduction
This practice is renowned for its stress-reduction benefits. Regular mindfulness meditation can lead to reduced anxiety, enhanced emotional regulation, and greater resilience to stressors.
Transcendental Meditation
Transcendental Meditation (TM) is a technique popularized by Maharishi Mahesh Yogi. It is known for its simplicity and approachability:
Use of a Mantra
TM practitioners are given a unique mantra, a word or sound, which they repeat silently during meditation. The mantra serves as a focal point, allowing the mind to transcend everyday thoughts and reach a state of deep rest.
Effortless Practice
TM is often described as an effortless meditation, making it accessible to many individuals. It requires no specific beliefs or prior experience.
Stress Reduction and Deep Rest
TM is associated with deep rest. Regular practice is believed to reduce stress, increase creativity, and promote overall well-being.
Loving-Kindness Meditation
Loving-Kindness Meditation, also known as Metta Bhavana, has its origins in Buddhist traditions and is focused on cultivating compassion and love: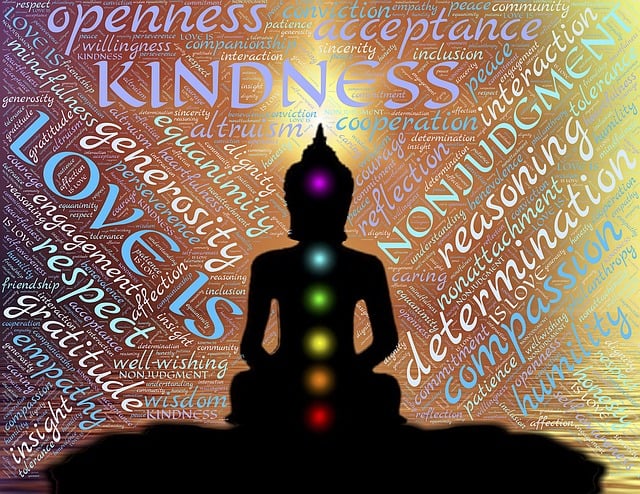 Compassion Cultivation
In Loving-Kindness Meditation, practitioners direct well-wishes and positive intentions toward themselves and others. This practice aims to foster feelings of love, compassion, and empathy.
Recitation of Phrases
Practitioners recite a series of phrases or affirmations designed to promote feelings of goodwill. These phrases often include wishes for happiness, health, and well-being for themselves and others.
Emotional Resilience
Loving-Kindness Meditation is associated with increased emotional resilience, improved relationships, and a more positive outlook on life.
Vipassana Meditation
Vipassana Meditation is an ancient form of meditation originating from the Buddhist tradition, with a focus on insight and self-realization:
Observation of Sensations
Vipassana practitioners observe bodily sensations and mental phenomena with a detached and non-judgmental attitude. This practice aims to gain insight into the nature of reality.
Silent Retreats
Vipassana meditation is often taught during intensive, silent retreats. The retreat environment provides a conducive atmosphere for deep introspection and self-discovery.
Clarity and Wisdom
Vipassana meditation leads to greater clarity of thought, wisdom, and profound self-understanding. It is a transformative practice for those seeking deep personal insight.
Each meditation type offers a distinct approach to achieving mental clarity, emotional well-being, and personal growth. The choice of meditation style depends on individual preferences, goals, and desired outcomes. Experimenting with different types of meditation can help individuals discover the practice that resonates most with them and aligns with their specific needs.
Meditation and Brain Function
Meditation has gained significant attention in recent years due to its potential to impact brain function and cognitive abilities positively. This section explores the intricate relationship between meditation and the brain, shedding light on the underlying neuroscience and the cognitive benefits that may result.
Neuroscience and Meditation
Meditation's effects on the brain have been the subject of extensive research. Neuroscientists have used advanced imaging techniques like functional magnetic resonance imaging (fMRI) and electroencephalography (EEG) to observe the changes in brain activity during meditation. These studies have revealed that various forms of meditation can induce specific patterns of brain activity.
Functional Connectivity
Meditation practices often enhance functional connectivity in the brain. Different brain regions communicate more effectively with each other, potentially leading to improved information processing and problem-solving abilities.
Brainwave Patterns
Different meditation techniques are associated with distinct brainwave patterns. For example, mindfulness meditation tends to increase theta wave activity, which is linked to deep relaxation and creativity. On the other hand, meditation practices that emphasise concentration can lead to heightened gamma wave activity associated with heightened focus.
How Meditation Impacts the Brain
Meditation appears to influence the brain in several ways:
Neuroplasticity
Meditation may promote neuroplasticity, the brain's ability to rewire itself by forming new neural connections. This can support learning, memory, and adaptability, potentially enhancing cognitive function.
Stress Reduction
Many forms of meditation effectively reduce stress, and lower stress levels are associated with improved cognitive performance. Lowering stress hormones like cortisol can help protect the brain from the damaging effects of chronic stress.
Increased Grey Matter Density
Studies have indicated that regular meditation can increase grey matter density in brain regions responsible for memory, learning, and self-awareness. This structural change is linked to improved cognitive abilities.
Cognitive Benefits of Meditation
Meditation's impact on the brain translates into cognitive benefits. These benefits can vary depending on the type of meditation practiced, but they often include:
Improved Concentration
Regular meditation enhances your ability to sustain attention and concentrate on tasks, which can lead to improved problem-solving and decision-making skills.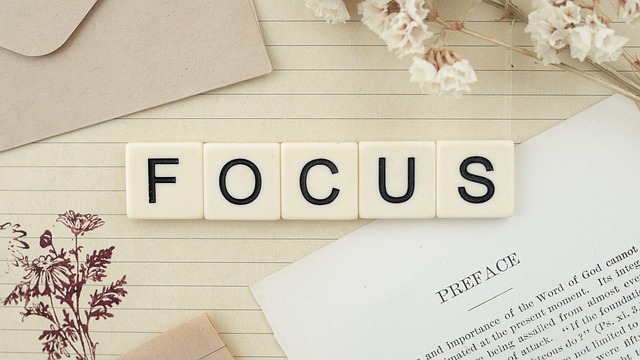 Enhanced Memory
Meditation may improve both short-term and long-term memory. The increased grey matter density in the hippocampus, a region vital for memory, can contribute to this improvement.
Creativity Enhancement
Some meditation techniques, like mindfulness meditation, encourage a non-judgmental awareness of the present moment. This open-minded perspective can boost creativity by helping individuals think outside the box and consider novel solutions to problems.
Meditation's profound effects on brain function and cognition make it a compelling practice for those seeking to improve their intelligence and cognitive abilities. Whether you're looking to boost your focus, memory, or creative thinking, incorporating meditation into your daily routine can be a valuable tool for enhancing your cognitive potential.
Meditation and Cognitive Abilities
Meditation, a practice celebrated for its potential to transform the mind, has a profound impact on various cognitive abilities. Through regular meditation, individuals can enhance their mental functions in numerous ways, including improved focus and concentration, memory enhancement, and heightened creativity.
Focus and Concentration
One of the most widely recognised benefits of meditation is its capacity to sharpen focus and concentration. Here's how meditation contributes to this aspect of cognitive abilities:*
Attention Training
Meditation, regardless of the technique, often begins with training the mind to focus on a specific point of concentration, such as the breath, a mantra, or bodily sensations. This continuous focus acts as a mental workout, strengthening the attention muscle.
Reduced Mind Wandering
Meditation helps reduce mind wandering and distractions. As individuals learn to observe their thoughts without attachment and gently redirect their attention to the chosen point of focus, they build the ability to stay on task and resist cognitive drift.
Enhanced Cognitive Control
Regular meditation enhances cognitive control. This means individuals can direct their attention more purposefully, which is valuable in tasks requiring sustained concentration, problem-solving, and decision-making.
Resilience to Distractions
With improved concentration, individuals become more resilient to external distractions, which can be especially useful in today's information-saturated world.
Mindfulness and Daily Tasks
Mindfulness meditation, in particular, encourages individuals to be fully present in their daily activities, leading to improved task performance, time management, and overall productivity.
Memory Improvement
Memory is a fundamental component of cognitive abilities, and meditation has been shown to enhance both short-term and long-term memory. Here's how meditation contributes to memory improvement:
Increased Grey Matter Density
Studies have suggested that regular meditation can increase grey matter density in the hippocampus, a brain region crucial for memory formation. This structural change is associated with improved memory function.
Stress Reduction
Chronic stress can impair memory. Meditation's stress-reduction effects are well-documented, protecting the brain from the detrimental impact of stress hormones like cortisol.
Enhanced Working Memory
Working memory, the capacity to hold and manipulate information temporarily, is vital for tasks like problem-solving and decision-making. Meditation can lead to improvements in working memory capacity.
Retrieval of Information
Meditation can also assist in retrieving information from long-term memory, aiding in learning and recall.
Creativity Enhancement
Creativity is a cognitive ability that involves thinking outside the box, connecting disparate ideas, and generating novel solutions. Meditation, particularly mindfulness practices, is associated with creativity enhancement through the following mechanisms:
Non-Judgmental Awareness
Mindfulness meditation fosters a non-judgmental awareness of the present moment. This mindset encourages individuals to view situations and challenges with fresh eyes, free from preconceived notions and biases.
Divergent Thinking
Divergent thinking, a key component of creativity, is the ability to generate multiple solutions to a problem. Meditation encourages a state of mind that supports divergent thinking by allowing ideas to flow without immediate evaluation or critique.
Stress Reduction
Chronic stress can stifle creativity. Meditation's stress-reduction benefits create a mental environment where creative thoughts can flourish.
Emotional Regulation
Emotional intelligence improved through meditation, can positively impact creativity by enhancing self-awareness, empathy, and interpersonal skills, crucial for collaborative and innovative thinking.
Meditation is a powerful tool for enhancing cognitive abilities. Whether you're looking to boost your focus and concentration, improve your memory, or enhance your creative thinking, incorporating meditation into your daily routine can yield tangible cognitive benefits. The ability to sustain attention, recall information, and think creatively can have a profound impact on both personal and professional aspects of life.
The Scientific Research
Scientific exploration of the connection between meditation and intelligence has grown significantly over the past few decades. This section delves into the scientific research on meditation and its impact on intelligence, encompassing studies and findings, and addresses some controversies and criticisms within this field.
Studies and Findings on Meditation and Intelligence
The scientific community has been actively investigating the effects of meditation on various cognitive functions and intelligence. Here's a closer look at some of the noteworthy studies and findings in this domain:
Cognitive Performance
Multiple studies have shown that regular meditation can improve cognitive performance. This includes enhanced attention, memory, and problem-solving abilities. For instance, research has revealed that mindfulness meditation can increase working memory capacity, essential for complex cognitive tasks.
Brain Changes
Advanced neuroimaging techniques, such as fMRI and EEG, have enabled researchers to observe structural and functional changes in the brain resulting from meditation. These studies have identified increases in grey matter density in regions associated with memory and learning. Additionally, meditation has been found to influence brainwave patterns, with some forms promoting heightened focus and enhanced cognitive abilities.
Academic Achievement
Meditation in educational settings has demonstrated its potential to enhance academic performance. Students who engage in mindfulness meditation have reported better grades, increased focus in the classroom, and reduce test anxiety. This suggests that meditation can directly contribute to improved academic intelligence.
Emotional Intelligence
Several studies have explored the relationship between meditation and emotional intelligence. Practitioners often display increased self-awareness, empathy, and the ability to manage stress and emotions effectively. These emotional intelligence factors can have a significant impact on overall intelligence and personal development.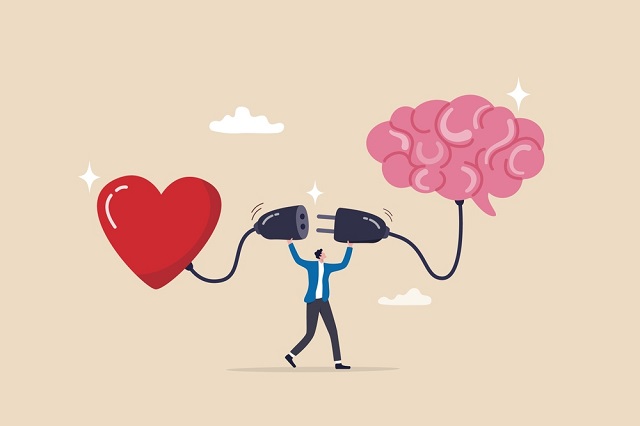 Controversies and Criticisms
While the scientific research on meditation and intelligence is extensive and promising, it has its share of controversies and criticisms. Some of the critical points of debate and criticism include:
Methodological Issues
Some critics argue that research in this field can have methodological limitations, including small sample sizes and a lack of control groups. These issues can make it challenging to draw definitive conclusions about the causal relationship between meditation and intelligence.
Heterogeneity of Practices
Meditation is not a monolithic practice, and the diversity of meditation techniques makes it difficult to generalize findings across all forms of meditation. The effects of mindfulness meditation, for example, may differ from those of loving-kindness meditation or transcendental meditation.
Expectation Bias
Critics suggest that there may be a degree of expectation bias, with participants in meditation studies anticipating positive effects due to popular beliefs about meditation's benefits. This bias could influence reported results.
Individual Variability
The response to meditation can vary significantly among individuals. While some may experience significant cognitive improvements, others may not. The reasons for this variability are still not fully understood.
Long-term Effects
Critics question the long-term sustainability of meditation's effects on intelligence. Some argue that while short-term benefits may be observed, the long-term impact remains uncertain.
The scientific research on meditation and intelligence is a dynamic field, marked by both promising findings and ongoing debates. While studies have demonstrated a range of cognitive benefits associated with meditation, it's crucial to consider the nuances and limitations of this research. The heterogeneity of meditation practices, methodological challenges, and individual variability contribute to the complexity of understanding the relationship between meditation and intelligence. As research in this field continues to evolve, it will provide further insights into the potential cognitive benefits of meditation and address ongoing controversies and criticisms.
Meditation and Academic Performance
Meditation has gained recognition in educational settings as a potential tool for enhancing academic performance and cognitive development. This section explores the role of meditation in education and delves into whether meditation can boost academic success.
Meditation in Education
Meditation has entered educational institutions worldwide, from elementary schools to universities. Here's an overview of its role in education:
Stress Reduction in Students
Educational environments can be stressful, with students facing academic pressure, social challenges, and extracurricular activities. Meditation, particularly mindfulness practices, is introduced to help students manage stress and improve their overall well-being.
Improved Focus and Attention
Meditation techniques that enhance focus and concentration are incorporated into curricula to help students develop the essential skills needed for learning. By improving attention spans, students can engage more effectively in classroom activities and absorb information more efficiently.
Enhanced Emotional Regulation
Emotional intelligence is critical for success in both academic and social contexts. Meditation empowers students with tools to understand better and manage their emotions, promoting healthier relationships with peers and teachers.
Mindful Learning
Mindful education involves teaching students to approach their studies with mindfulness, encouraging them to be fully present in their learning experience. This approach can lead to better comprehension and retention of information.
Positive Behavior and Discipline
Meditation can contribute to improved behavior and discipline among students. By enhancing self-awareness and impulse control, students are better equipped to make responsible choices and avoid disruptive behavior.
Can Meditation Boost Academic Success?
Whether meditation can genuinely boost academic success is a growing interest among educators and researchers. Here are some of the key considerations:
Improvements in Cognitive Abilities
Studies have shown that meditation can enhance cognitive functions such as memory, attention, and problem-solving. These improvements can directly translate into better academic performance.
Stress Reduction
High levels of stress can hinder learning and academic success. Meditation's ability to reduce stress and anxiety is well-documented, and this can contribute to a more conducive learning environment.
Increased Focus
Meditation practices that promote focus and concentration can lead to more effective study habits. Students who meditate regularly may find it easier to focus on tasks and homework.
Enhanced Well-Being
A positive mental and emotional state is conducive to learning. Meditation can improve well-being and create a more positive attitude toward studying and attending school.
Academic Self-Efficacy
Meditation can enhance students' self-belief and self-efficacy, fostering a sense of empowerment in their academic pursuits. This can lead to increased motivation and effort in achieving educational goals.
Behavior and Discipline
Meditation can contribute to better behavior and discipline in the classroom. Students who are more emotionally regulated are less likely to engage in disruptive or challenging behaviors that can interfere with the learning process.
While meditation alone may not be a panacea for all academic challenges, it can certainly play a valuable role in supporting academic success. By providing students with tools for managing stress, enhancing cognitive abilities, and fostering a positive learning environment, meditation can contribute to improved academic performance. However, it's essential to recognize that meditation is most effective when integrated into a holistic approach to education that addresses various academic and socio-emotional needs.
Meditation Techniques for Cognitive Enhancement
Meditation offers a range of techniques to enhance cognitive abilities, from improving focus and memory to nurturing emotional intelligence. Here, we explore meditation practices and how they contribute to cognitive development.
Practical Tips for Meditating to Improve Intelligence
Improving intelligence through meditation requires a dedicated and well-informed approach. Consider these practical tips for successful cognitive enhancement through meditation:*
Consistency
Regular practice is critical. Establish a daily meditation routine to build and maintain cognitive benefits.
Proper Technique
Select a meditation technique that aligns with your goals. For example, if you seek to improve focus, mindfulness meditation may be beneficial, while loving-kindness meditation may foster emotional intelligence.
Mindful Lifestyle
Extend mindfulness beyond formal meditation sessions. Practice mindfulness in daily activities, such as eating mindfully or being fully present in conversations.
Progressive Meditation
Gradually increase the duration and complexity of your meditation sessions as your skills and experience grow.
Seek Guidance
Consider learning from experienced meditation instructors or using guided meditation apps to help you refine your practice.
Meditation and Emotional Intelligence
Emotional intelligence is an integral part of cognitive abilities, and meditation has a profound impact on its development. This section explores the connection between emotional intelligence and cognitive abilities and how meditation contributes to its growth.*
Connection Between Emotional Intelligence and Cognitive Abilities**
Emotional intelligence (EI) involves the ability to understand, manage, and express emotions effectively. Here's how it relates to cognitive abilities:
-Enhanced Decision-Making
EI influences decision-making by enabling individuals to consider emotions, both their own and others, when making choices. This can lead to more informed and balanced decisions.
Interpersonal Skills
Effective communication, empathy, and collaboration are crucial in personal and professional life. Emotional intelligence fosters these skills, which can significantly impact one's cognitive and career success.
Stress Management
Stress negatively impacts cognitive abilities. High EI helps individuals cope with stress, maintain focus, and protect their cognitive function.
Meditation's Role in Developing Emotional Intelligence
Meditation is a powerful tool for cultivating emotional intelligence:
Self-Awareness
Meditation encourages introspection, enabling individuals to understand their emotions and reactions better.
Empathy
Loving-kindness meditation, in particular, promotes compassion and empathy towards others, strengthening interpersonal relationships.
Emotion Regulation
Mindfulness meditation teaches individuals to observe their emotions without judgment, providing them with emotional self-regulation skills.
Resilience
Meditation fosters emotional resilience, helping individuals recover from setbacks and maintain cognitive performance.
Combining Meditation with Other Practices
Integrating meditation with other practices and lifestyle choices can maximize its cognitive benefits. Here, we explore how meditation pairs with exercise, diet, and holistic approaches to enhance intelligence.
Meditation and Exercise
Physical Fitness
Regular exercise has been linked to improved cognitive function. Combining exercise with meditation can enhance the overall well-being of the mind and body.
Mindful Movement
Yoga and tai chi, which incorporate meditation and mindful movement, provide a holistic approach to cognitive enhancement.
Meditation and Diet
Nutrient-Rich Diet
Proper nutrition is essential for brain health. A balanced diet rich in antioxidants, omega-3 fatty acids, and other brain-boosting nutrients complements meditation practices.
Mindful Eating
Meditation can help individuals practice mindful eating, encouraging awareness of food choices and consumption leading to healthier dietary habits.
Holistic Approaches to Enhancing Intelligence
Sleep Hygiene
Quality sleep is critical for cognitive function. Combining meditation with good sleep hygiene can lead to significant improvements in focus and memory.
Stress Management
Holistic stress management approaches, combining meditation with relaxation techniques and time management, offer a comprehensive strategy for cognitive enhancement.
Practical Considerations and Challenges
Incorporating meditation into a busy lifestyle comes with challenges. Here are practical considerations and strategies to overcome common barriers:
Incorporating Meditation into a Busy Lifestyle
Time Management
Dedicate a specific time for meditation in your daily schedule, making it a non-negotiable part of your routine.
Mindful Moments
Use short meditation breaks throughout the day to reset your focus and reduce stress.
Consistency Over Duration
Prioritize regular, shorter meditation sessions over occasional, long ones.
Common Barriers to Meditation
Lack of Time
Busy schedules can make it challenging to find time for meditation. Address this by prioritizing your mental well-being and carving out a few minutes daily for practice.
Restlessness and Impatience
Restlessness can be a barrier in the early stages of meditation. Patience and persistence are essential to overcome this challenge.
Expectation of Immediate Results
Meditation's benefits may not be immediately apparent. Recognize that cognitive enhancement is a gradual process.
Building a Sustainable Meditation Practice
Progressive Practice
Start with shorter sessions and gradually extend the duration as your practice deepens.
Variety of Techniques
Experiment with different meditation techniques to keep your practice engaging and effective.
Community and Support
Join meditation groups or seek support from peers and instructors to stay motivated.
Conclusion: Can meditation make you smarter?
Meditation holds vast potential for cognitive enhancement. Through various techniques, the development of emotional intelligence, and its combination with other holistic practices, meditation can be a valuable tool for enhancing intelligence and overall well-being.
By understanding the connection between meditation and cognitive abilities and implementing practical tips and strategies, individuals can embark on a journey of personal growth and cognitive development. As you customize your meditation practice, you'll discover the unique benefits that align with your personal goals, ultimately leading to a more intelligent and fulfilled life.