A Comprehensive Guide to Breathing Meditation
Are you living in the chaos of constant rush, multitasking, and stress? A Comprehensive Guide to Breathing Meditation. It's high time to stop, lift your eyes from the screen, and discover the transformative power of Breathing Meditation.
If you feel overwhelmed by life's fast-paced environment, honing the art of breathing meditation can be invaluable, guiding you back towards serenity and conscious existence. This comprehensive guide will escort you on an enlightening journey, unlocking incredible benefits within your reach.
It's not a Herculean task; a simple practice of focus and disciplined breathing can revitalize your well-being. Aimed at beginners and seasoned practitioners alike, this guide unravels the intricacies of breathing meditation, empowering you to make positive changes within and around you! Stick around – a realm of mindfulness awaits!
Understanding Breathing Meditation
Breathing meditation, also known as mindful breathing, is a simple yet powerful form of meditation that involves focusing your attention solely on your breath. The practice is about being present and mindful of each inhalation and exhalation, observing without judgment or control. This form of meditation serves as a bridge, connecting your mind and body while allowing you to observe your thought processes.
In the hustle and bustle of modern life, we are often unaware of our breath. However, it's an essential life force, the rhythm of our life. Breathing meditation brings our attention back to this rhythm, cultivating mindfulness, awareness, and tranquility. It allows us to observe our thoughts and emotions non-judgmentally, enabling us to step back and gain a balanced perspective.
The beauty of breathing meditation lies in its simplicity. It requires no special equipment or location; you only need a few quiet moments and your breath. Whether you're a beginner starting your meditation journey or a seasoned practitioner deepening your practice, breathing meditation can be tailored to your needs and lifestyle, making it a universally accessible tool for mindfulness and relaxation.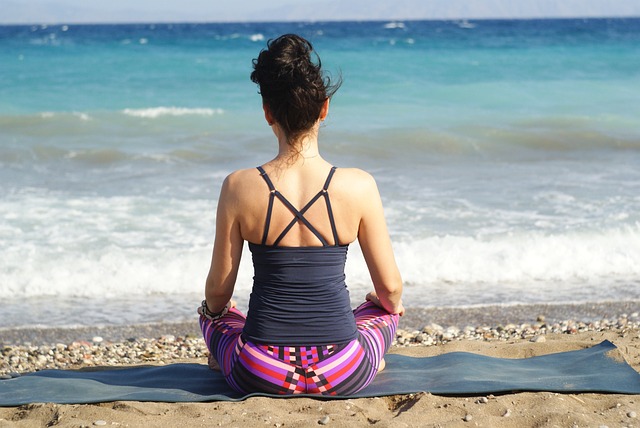 The Science Behind Breathing Meditation
Breathing meditation is more than just an ancient spiritual practice; it's backed by modern science. It has been the subject of numerous studies, revealing its profound impact on physical and mental health.
Our breath is intimately connected to our nervous system, specifically the autonomic nervous system, which controls automatic functions like heart rate, digestion, and breathing. This system has two main components: the sympathetic (fight-or-flight) and parasympathetic (rest-and-digest) nervous systems. When we experience stress, the sympathetic system kicks in, increasing our heart rate and blood pressure. However, focusing on our breath through meditation activates the parasympathetic system, promoting relaxation and reducing stress.
Additionally, breathing meditation has been shown to alter brain structure and function. Research shows that regular practice can increase the density of gray matter in brain regions associated with memory, sense of self, empathy, and stress. It also enhances the connectivity between different brain parts, promoting mental flexibility and resilience.
Incredible Benefits of Breathing Meditation
The benefits of breathing meditation are manifold, impacting various aspects of our lives, from physical health to mental well-being.
Physically, breathing meditation can improve cardiovascular health by reducing heart rate and blood pressure. It also boosts immune function, increases energy levels, and improves sleep quality. Furthermore, promoting deep relaxation can alleviate chronic pain and aid in managing conditions like asthma and chronic obstructive pulmonary disease (COPD).
Mentally and emotionally, breathing meditation fosters a sense of calm and balance, reducing stress, anxiety, and depression. It enhances focus and attention, improves memory and cognitive function, and cultivates emotional intelligence. Developing mindfulness allows us to understand better and regulate our emotions, leading to improved relationships and overall life satisfaction.
Moreover, breathing meditation promotes personal growth and self-awareness, fostering a deeper understanding of ourselves and our place in the world. It encourages us to live in the present moment, embracing life with all its ups and downs and nurturing a sense of peace and contentment.
The Relationship Between Breathing Meditation and Stress Relief
Stress has become a prevalent concern in the hustle and bustle of our modern world. However, breathing meditation can serve as a powerful tool for stress relief. Activating the parasympathetic nervous system promotes relaxation and reduces stress hormones. Moreover, fostering mindfulness helps us manage our reactions to stressful events, reducing their impact on our well-being.
In essence, breathing meditation is a practice and a way of life. It's about being present, aware, and at peace with ourselves and the world. So, why give it a try? You might be surprised at the profound changes it can bring your life!
Breathing Meditation and Mindfulness
Breathing meditation is a gateway to mindfulness, a state of being fully present and engaged in the current moment. By focusing on our breath, we anchor ourselves in the present, letting go of past regrets and future anxieties. This fosters a deep sense of peace and contentment, allowing us to experience life more fully and authentically.
Moreover, mindfulness nurtured through breathing meditation enhances our self-awareness, helping us better understand our thoughts, emotions, and reactions. This fosters emotional intelligence, improves relationships, and enhances overall life satisfaction.
How to Prepare for Breathing Meditation
Proper preparation is essential to get the most out of your breathing meditation practice.
Discover a serene and cozy location where interruptions won't be a concern. This might be a designated meditation space, a tranquil nook within your home, or even a serene outdoor environment. The key is to have a space that fosters relaxation and concentration.
Wear comfortable clothes. Tight, restrictive clothing can distract you and make it difficult to focus on your breath. Opt for loose, breathable clothes that allow you to move and breathe freely.
Choose a time when you are least likely to be disturbed. Early morning or late evening can be ideal, as they are generally quieter and more peaceful. However, the best time for meditation is the one that fits seamlessly into your daily routine, ensuring consistency in your practice.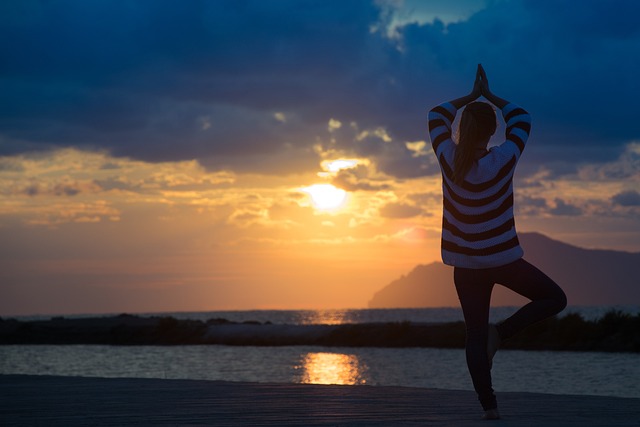 Step-by-Step Guide to Breathing Meditation
Now that you're prepared, let's delve into the actual practice of breathing meditation.
1. Find a comfortable position
This could be sitting on a cushion, chair, or yoga mat or lying down if that feels more comfortable. Keep your spine straight but not rigid, and let your hands rest comfortably in your lap or on your knees.


2. Close your eyes and take several deep breaths.
Feel the sensation of your breath as it enters and exits your nostrils. Observe the way your chest and abdomen ascend and descend with every breath. This will help you tune into your breath and prepare your mind for meditation.


3. Now, let your breath return to its natural rhythm
Don't try to control it; observe it as it is. Notice the length, depth, and rhythm of your breath. Be aware of the pause between inhalation and exhalation.


4. Stay focused on your breath
Whenever your mind wanders (and it will!), gently bring your attention back to your breath. Don't judge or criticize yourself when this happens; it's a natural part of meditation.


5. Maintain this exercise for a predetermined duration.
As a beginner, start with 5 or 10 minutes and gradually increase the duration as your concentration improves. Remember, quality is more important than quantity; having a short, focused session is better than a long, distracted one.


6. End your session gently
When you're prepared to conclude, gradually shift your focus to your environment. Wiggle your fingers and toes, stretch your body, and open your eyes when ready. Pause for a moment to observe your physical and mental sensations.


Common Challenges in Breathing Meditation and How to Overcome Them
Like any new practice, breathing meditation can present some challenges. Let's explore some common ones and how to overcome them.
Mind Wandering
This is the most common challenge in meditation. Our minds are naturally active and jump from one thought to another. If your mind wanders during meditation, don't be hard on yourself. Merely recognize the distraction and gently guide your attention back to your breath.
Physical Discomfort
Sitting still for extended periods can cause physical discomfort or restlessness. To mitigate this, ensure you're sitting comfortably, use props like cushions or blankets for support, and don't hesitate to adjust your position if needed. Remember, meditation should not be a painful experience.
Expectations
Many beginners start meditation with certain expectations, like achieving instant calm or enlightenment. However, meditation is not about attaining a specific state but about being present and aware. Let go of any expectations and approach your practice with an open mind and heart.
Tips to Enhance Your Breathing Meditation Experience
To enhance your breathing meditation experience, consider these tips:
Be Consistent: Consistency is key in meditation. Establish a consistent daily meditation routine by choosing the same time and location. This builds a habit and creates a sacred space and time for your practice.
Start Small: Start with short sessions and gradually increase the duration as your concentration improves. Remember, quality is more important than quantity.
Use a Guided Meditation App: If you find it challenging to meditate alone, consider using a guided meditation app. These apps offer guided sessions, helpful reminders, and a variety of meditation styles to explore.
Join a Meditation Group: Practicing with others can be a powerful experience. Search for meditation communities either in your local area or on the internet. They can offer support, encouragement, and a sense of connection.
Conclusion
In conclusion, breathing meditation is a simple yet powerful practice that can transform your life. It offers many benefits, from improved physical health to enhanced mental well-being. It fosters mindfulness, self-awareness, and a sense of peace and balance.
So, why not embark on this enriching journey? Remember that the goal isn't perfection, but rather, it's about embracing the journey. Take it one breath at a time, be patient with yourself, and enjoy the journey towards mindfulness and serenity.