How Meditation Can Naturally Lower Your Blood Pressure
In our fast-paced and hectic world, finding moments of stillness can be a challenge. However, meditation can naturally lower your blood pressure and bring about a sense of calm and relaxation. In this article, we explore the power of stillness and how incorporating meditation into your daily routine can have significant health benefits.
Meditation has been practiced for centuries and is known to reduce stress and anxiety and promote overall well-being. Recent studies have also shown that regular meditation can effectively lower blood pressure levels, making it an invaluable tool for those looking to improve their cardiovascular health. By focusing on your breath and quieting the mind, meditation activates the body's relaxation response and triggers a cascade of physical and mental benefits.
This ancient practice not only promotes a sense of inner peace but can also help you achieve optimal blood pressure levels. Join us as we delve into the science behind the power of stillness and discover how incorporating meditation into your daily routine can naturally lower your blood pressure, improve your overall health, and bring balance back into your life.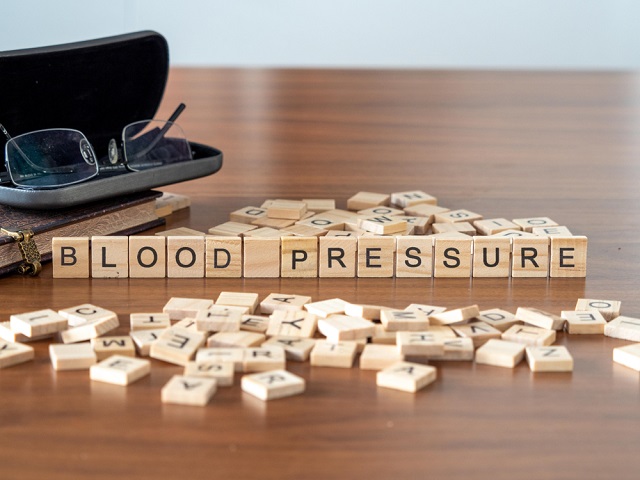 What is meditation, and how does it work?
Meditation is a transformative practice that involves training the mind to cultivate focus and redirect thoughts. It is often used to achieve mental clarity, relaxation, and inner peace. Meditation can vary, but it typically involves finding a quiet and comfortable space, assuming a relaxed posture, and engaging in techniques such as deep breathing, mindfulness, or visualization.
During meditation, the mind is encouraged to let go of distractions and enter a state of heightened awareness and presence. By focusing on the present moment and observing thoughts without judgment, individuals can cultivate a sense of calm and detachment from the constant stream of thoughts and emotions that often occupy the mind.
Scientific research has shown that meditation can benefit both mental and physical well-being. Regular practice has been associated with reduced stress, improved concentration, increased self-awareness, and enhanced emotional resilience. It can also promote relaxation, lower blood pressure, and boost the immune system.
The exact mechanisms through which meditation works are still being explored, but it is believed to involve changes in brain activity and neural pathways. Studies using brain imaging techniques have shown that meditation can lead to structural and functional changes in areas of the brain associated with attention, emotional regulation, and self-awareness.
These changes may contribute to the positive effects experienced by individuals who regularly engage in meditation. Overall, meditation is a powerful tool that allows individuals to cultivate a greater sense of inner peace, mental clarity, and overall well-being. It offers a way to quiet the mind, reduce stress, and develop a deeper connection with oneself.
The connection between meditation and blood pressure
The practice of meditation has been found to have a positive impact on blood pressure levels. High blood pressure, or hypertension, is a common health condition that can increase the risk of heart disease, stroke, and other cardiovascular problems.
Research studies have shown that regular meditation can help lower blood pressure in individuals with hypertension.
One possible reason for this is that meditation induces a state of deep relaxation, which can lead to a reduction in stress and anxiety levels. Stress contributes to elevated blood pressure, so by managing stress through meditation, individuals may experience a decrease in their blood pressure readings.
Moreover, meditation has been found to activate the body's relaxation response, which is the opposite of the stress response. This relaxation response helps to counteract the effects of stress hormones, such as cortisol, which can constrict blood vessels and raise blood pressure. By promoting a state of calm and relaxation, meditation may help to regulate blood pressure and maintain it within a healthy range.
Additionally, meditation can improve overall cardiovascular health by enhancing heart rate variability, which is the variation in time intervals between heartbeats. Higher heart rate variability is associated with better cardiovascular function and a reduced risk of heart disease. Regular meditation practice has been shown to increase heart rate variability, suggesting a potential protective effect on the cardiovascular system.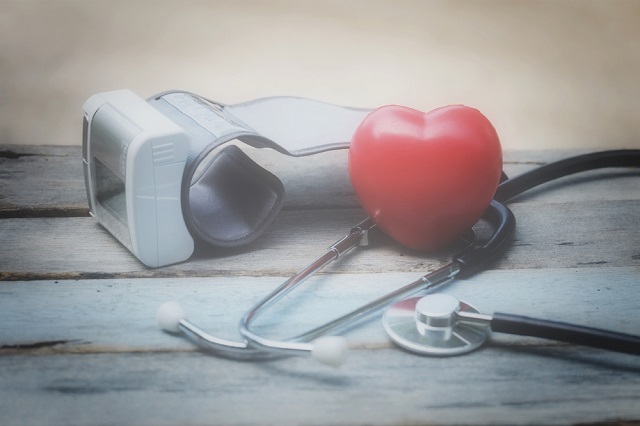 Other health benefits of meditation
Meditation helps activate the body's relaxation response, leading to a decrease in stress hormones like cortisol. This can result in reduced feelings of anxiety, improved mood, and enhanced overall resilience to stressors. Furthermore, meditation has been linked to improved mental clarity and focus.
By training the mind to stay present and focused on the present moment, meditation can enhance attention and concentration skills. This can be particularly beneficial for individuals who struggle with distractions or have demanding cognitive tasks.
Meditation has also shown promise in promoting better sleep. By calming the mind and reducing stress, it can help individuals achieve a more relaxed state conducive to restful sleep. Improved sleep quality can have a positive impact on overall energy levels, mood, and cognitive function.
Additionally, meditation has been associated with enhanced emotional well-being. Regular practice can cultivate self-awareness, emotional resilience, and compassion towards oneself and others. It may also help individuals manage and regulate their emotions more effectively.
Scientific studies on meditation and its effects on blood pressure
Extensive scientific studies have investigated the effects of meditation on blood pressure, revealing its potential benefits. The research suggests that regular meditation practice can lead to significant reductions in blood pressure, particularly in individuals with hypertension.
Various studies and meta-analyses have demonstrated that meditation interventions, such as mindfulness-based stress reduction and transcendental meditation, are associated with notable decreases in systolic and diastolic blood pressure.
Moreover, meditation has been found to have comparable effects to antihypertensive medication in lowering blood pressure. A review of multiple studies concluded that meditation interventions can modestly reduce blood pressure, especially in individuals with higher blood pressure levels and more extended meditation practice. Although the exact mechanisms are not fully understood, it is believed that meditation reduces stress, activates the relaxation response, and enhances cardiovascular health.
It is important to emphasize that while meditation can be a valuable complementary approach to blood pressure management, it should not replace medical treatment.
Different types of meditation techniques for lowering blood pressure
Various meditation techniques have been explored for their potential to lower blood pressure. These techniques differ in their approaches and focus, but they all aim to promote relaxation and reduce stress, which can contribute to improved cardiovascular health.
1. Mindfulness-Based Stress Reduction (MBSR): MBSR involves focusing on the present moment and observing thoughts and sensations without judgment. This practice effectively reduces blood pressure, as it helps individuals become more aware of their stress triggers and develop healthier coping mechanisms.
2. Transcendental Meditation (TM): TM involves using a mantra, a specific word or phrase, to help individuals achieve a state of deep relaxation and inner calm. Studies have found that regular practice of TM can lead to significant reductions in both systolic and diastolic blood pressure.
3. Guided Imagery: This meditation technique visualizes peaceful and calming scenes or experiences. By engaging the senses and imagination, guided imagery can help individuals relax and reduce stress, ultimately lowering blood pressure levels.
4. Breathing Exercises: Simple yet effective breathing exercises such as deep or diaphragmatic breathing involve focusing on slow, deep breaths. This can activate the body's relaxation response and promote a sense of calmness. Regular practice of breathing exercises has been associated with reductions in blood pressure.
5. Yoga for Blood Pressure Management: Yoga combines physical postures, breathing exercises, and meditation. The gentle movements, controlled breathing, and mindfulness in yoga practice can help reduce stress and promote relaxation, leading to improved cardiovascular health.
6. Individual Variations in Effectiveness: It is important to note that the effectiveness of different meditation techniques may vary from person to person. What may be effective for one person may not necessarily yield the same results for another individual. It is recommended to explore different techniques and find the one that resonates best with you.
7. Importance of Qualified Instruction and Structured Programs: To ensure proper guidance and maximize the potential benefits of meditation for blood pressure management, it is advisable to learn these techniques from qualified instructors or through structured programs. This can help individuals develop a solid foundation and practice meditation safely and effectively.
Tips for beginners to start a meditation practice
Embarking on a meditation practice can be a transformative journey, especially for beginners.
1. Establish a dedicated time slot: Reserve a specific time each day exclusively for your meditation practice. This helps create a routine and ensures you prioritize this time for yourself.
2. Find a Quiet and Comfortable Space: Choose a peaceful environment where you can sit comfortably without distractions. This could be a designated meditation corner in your home or any quiet space that promotes relaxation.
3. Start with Short Sessions: Begin with shorter meditation sessions, such as 5-10 minutes, and gradually increase the duration as you become more comfortable. This allows you to build consistency and avoid feeling overwhelmed.
4. Focus on Breathing: Concentrate on your breath as a focal point during meditation. Please pay attention to the sensation of each inhale and exhale, allowing it to anchor your attention and bring you into the present moment.
5. Use Guided Meditation Apps or Resources: Utilize guided meditation apps or online resources that provide step-by-step instructions and soothing guidance. These can be helpful for beginners to learn different techniques and maintain focus.
6. Be Patient and Non-Judgmental: Understand that meditation is a practice, and it takes time to develop. Be patient with yourself and avoid judging your experiences or perceived progress. Embrace each session as an opportunity for growth and self-discovery.
7. Establish a Consistent Routine: Consistency is vital in meditation. Aim to practice daily, even if it's for a short duration. Regularity helps cultivate a habit and allows you to experience the cumulative benefits of meditation over time.
8. Seek Support or Join a Meditation Group: Consider joining a meditation group or seeking support from like-minded individuals. This can provide a sense of community, encouragement, and the opportunity to learn from experienced practitioners.
Remember that meditation is a unique journey for each individual, and there are no strict rules or guidelines for practicing it. Find what resonates with you, be open to exploration, and allow yourself to embrace the transformative power of meditation at your own pace.
Other lifestyle changes that can complement meditation in lowering blood pressure
Several other lifestyle changes can complement your efforts in lowering blood pressure.
1. Adopting a Healthy Diet
A balanced diet rich in fruits, vegetables, whole grains, lean proteins, and low-fat dairy products can contribute to better cardiovascular health. Limiting sodium intake and avoiding processed foods high in saturated and trans fats is also beneficial.
2. Regular Physical Exercise
Incorporating regular physical activity into your routine, such as brisk walking, jogging, swimming, or cycling, can reduce blood pressure levels. Strive to achieve a minimum of 150 minutes of moderate-intensity exercise or 75 minutes of vigorous activity per week.
3. Managing Stress Levels
Stress can contribute to elevated blood pressure levels. Incorporate stress management techniques into your daily routine, such as deep breathing exercises, yoga, or hobbies that bring joy and relaxation.
4. Getting Sufficient Sleep
Strive to attain a restful sleep of 7-9 hours each night. Poor sleep can lead to increased blood pressure levels, so prioritize establishing a consistent sleep schedule and creating a conducive sleep environment.
5. Limiting Alcohol Consumption
Excessive alcohol consumption can raise blood pressure. If you choose to drink, do so in moderation, which means up to one drink per day for women and up to two drinks per day for men.
6. Quitting Smoking
Smoking harms blood vessels and escalates the likelihood of developing high blood pressure. Ceasing smoking is a crucial stride towards enhancing your cardiovascular well-being.
7. Maintaining a Healthy Weight
Excess weight strains the heart and can contribute to high blood pressure. Aim to achieve and maintain a healthy weight through regular exercise and a balanced diet.
8. Monitoring Blood Pressure Regularly
Keep track of your blood pressure readings regularly to stay informed about your progress and make necessary adjustments to your lifestyle. Consult your healthcare provider for guidance on monitoring and managing your blood pressure effectively.
Incorporating meditation into your daily routine
Start by setting aside a specific time each day dedicated to meditation. This could be in the morning to start your day with a calm and focused mindset, during a lunch break to recharge and reset, or in the evening to unwind and release the day's stress. Choose a time that aligns with your schedule and allows for uninterrupted moments of tranquility.
Create a designated space for your meditation practice. Discover a serene and cozy room where you can sit or recline without any disturbances. It could be a corner of your home, a peaceful outdoor spot, or a comfortable cushion or mat. Make this space inviting and relaxing, perhaps by adding candles, soft lighting, or calming decor.
Start with shorter meditation sessions and gradually increase the duration as you become more comfortable. As you build consistency, aim for longer sessions, such as 10, 20, or 30 minutes. Remember, the key is regularity rather than the length of each session.
Be patient and gentle with yourself as you develop your meditation practice. It's normal for the mind to wander during meditation, so don't get discouraged. When you notice your thoughts drifting, gently bring your attention back to your chosen focal point, whether it's your breath, a mantra, or a guided meditation.
Consistency is vital, so commit to practicing meditation daily, even briefly. Over time, you'll likely experience the cumulative benefits of regular meditation, such as increased calmness, improved focus, reduced stress, and enhanced overall well-being.
Remember, there is no one-size-fits-all approach to incorporating meditation into your daily routine. Find what works best for you, adapt as needed, and enjoy the transformative power of this ancient practice in your everyday life.
Final Thoughts: Meditation Can Naturally Lower Your Blood Pressure
In conclusion, harnessing the power of stillness through practices like meditation can have a significant impact on our cardiovascular health. By incorporating meditation into our daily routines, we can experience various benefits, including lowered blood pressure, reduced stress levels, improved sleep, enhanced focus, and emotional well-being.
Creating a dedicated space, setting aside a specific time, and exploring different techniques can help us establish a consistent meditation practice. It is essential to approach meditation with patience, non-judgment, and a commitment to making it a non-negotiable part of our lives. As we embrace the transformative power of stillness, we can cultivate better cardiovascular health and overall well-being.