Unlocking Inner Strength: Why Meditation is so Powerful?
In an age where external factors continuously disrupt our equilibrium, finding the golden key to 'Unlocking Inner Strength: Why Meditation Is so Powerful' illuminates a gateway to reaching an oasis of calm, unruffled by life's turbulence – the practice of meditation.
This profound technique, steeped in ancient wisdom, has grown in relevance in this era of heightened stress and digital overload, offering a refuge to seekers of inner peace and self-understanding.
Leveraging the transformative power of meditation can set us on a journey of growth and healing, unlocking reservoirs of strength we never knew we possessed. Discover how, by moving the gaze inward, we can touch the pulsating heart of resilience and tranquillity within us, nurturing our souls and freeing ourselves from anxiety and distress.
The power to heal, grow, and triumph over adversity lies within us; this piece is your map to reach it.
Understanding Inner Strength
Inner strength, often described as resilience, perseverance, determination, or mental toughness, is an inherent power within us that helps us withstand and overcome life's challenges. The deep-rooted fortitude allows us to push through difficulties, maintain our equilibrium during times of turmoil, and emerge stronger than before. While everyone possesses this innate capacity to some extent, many remain oblivious to its presence, underutilizing this potent potential within them.
Inner strength is not just about enduring hardships; it's also about growth, transformation, and self-realization. It's about harnessing the energy generated by adversity and using it as fuel for personal development and self-understanding. It's about embracing the full spectrum of our human experience, from moments of joy and triumph to times of sorrow and defeat, and learning to navigate these waves with grace and resilience.
Like a muscle, inner strength can be developed and enhanced. One effective way of nurturing this internal resource is through meditation. The age-old mindfulness and focused attention practice provides many benefits, including increased resilience, improved emotional regulation, and enhanced self-awareness. Through consistent meditation, we can unlock our inner strength, transforming it into a reliable ally in our journey of growth and healing.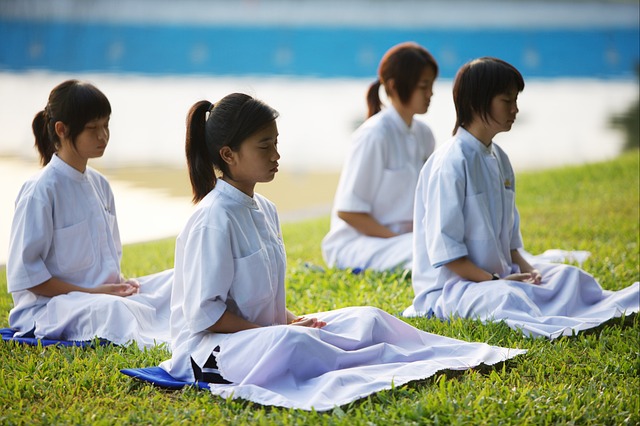 The Link Between Meditation and Inner Strength
Meditation is a powerful tool that helps us delve deep into the recesses of our mind, allowing us to tap into our inner strength. By cultivating a state of stillness and calm, we can connect with our inner selves, fostering self-awareness and self-understanding. This connection to our inner world allows us to better understand our emotions, thoughts, and reactions, empowering us to handle life's challenges with greater resilience and stability.
Meditation is not just about quieting the mind; it's also about cultivating a capacity for focused attention, a quality closely linked with inner strength. Maintaining focus amidst chaos in our fast-paced, distraction-filled world is a testament to mental toughness.
Through regular meditation, we develop the art of single-pointed concentration, enhancing our ability to stay centered during turbulence.
Moreover, meditation fosters emotional resilience, an essential aspect of inner strength. Emotional resilience refers to our ability to bounce back from stressful or traumatic experiences.
By teaching us to observe our emotions without judgment, meditation allows us to cultivate an inner space to experience our feelings without being overwhelmed. This emotional agility allows us to navigate life's ups and downs with grace and poise, enhancing our inner strength.
Scientific Evidence of Meditation's Healing Power
Modern science has begun to recognize and affirm the healing power of meditation. A wealth of research has demonstrated that regular meditation can lead to profound changes in our mind and body, promoting healing and growth.
A Harvard Medical School study found that regular meditation can alter the brain's structure, increasing cortical thickness in attention and emotional regulation areas. This structural change is believed to enhance our capacity for resilience and stability, critical features of inner strength.
In another study, researchers at the University of Wisconsin-Madison found that mindfulness meditation reduces the amygdala activity, the part of the brain associated with stress and anxiety. This reduction in activity can lead to lower stress levels and improved emotional stability, further enhancing our inner strength.
Moreover, research has shown that meditation can boost our immune system, improve our cardiovascular health, and enhance our ability to manage pain. These physical health benefits contribute to our overall sense of well-being, further empowering us in our journey of growth and healing.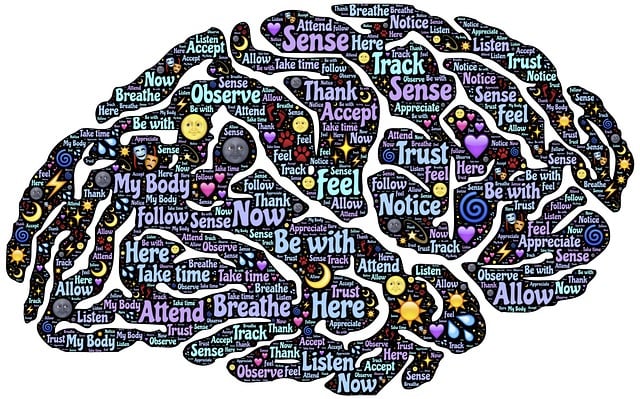 Steps to Unlock Inner Strength Through Meditation
Unlocking inner strength through meditation requires patience, consistency, and practice.
Peaceful Meditation Space
Establish a serene setting for your meditation practice. Choose a quiet space where you won't be disturbed, and make it comfortable and inviting. This physical setting will facilitate your journey inward, helping you connect with your inner strength.
Daily Meditation Consistency
Set a regular schedule for your meditation practice. Consistency is key in meditation. By meditating at the same time each day, you cultivate a routine that reinforces your commitment to growth and healing.
Simple Mindfulness Meditation
Start with simple mindfulness meditation. This involves focusing on your breath and observing your thoughts and emotions without judgment. As you become more comfortable with this practice, you can explore other forms of meditation, such as loving-kindness meditation or guided visualization.
Patience in Practice
Be patient with yourself. Keep in mind meditation is a journey, not a destination.
Each session is an opportunity to connect with your inner strength, regardless of how tranquil or turbulent your mind may be.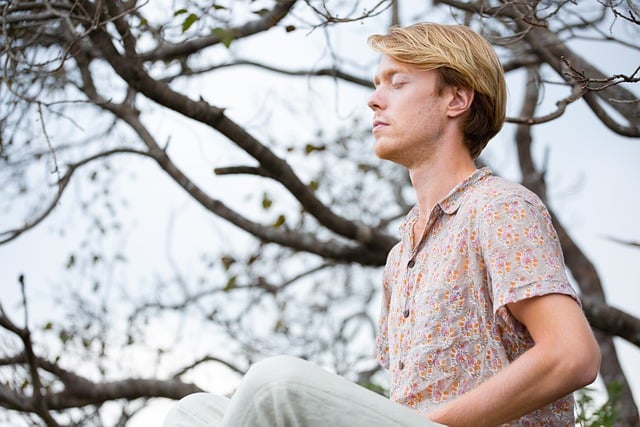 Daily Meditation Practices for Healing and Growth
Incorporating daily meditation practices into your routine can greatly enhance your healing and growth.
Start your day with a short mindfulness meditation. This can be as simple as taking a few moments to focus on your breath, setting a calm and centered tone for the rest of your day.
Throughout the day, practice mini-meditations. You can incorporate These brief periods of mindfulness into your day, such as while waiting in line, during a break at work, or before a meal. These moments of mindfulness can help you stay connected to your inner strength, even amidst the chaos of daily life.
End your day with a reflection meditation. Reflect on the day's experiences, observing your emotions and thoughts without judgment. This practice can provide valuable insights into your inner world, fostering self-understanding and growth.
Benefits of Guided Meditation in Unlocking Inner Strength
Guided meditation can be a powerful tool in unlocking inner strength. In guided meditation, a teacher or guide provides verbal instructions or narratives to help you enter a state of deep relaxation and focused attention.
Guided meditations can be particularly beneficial for beginners, as they provide structure and direction, helping you navigate the unfamiliar terrain of the mind. They can also be helpful for those who struggle with distractions or find it difficult to focus during meditation.
Moreover, guided meditations often incorporate themes or intentions, such as cultivating compassion, fostering gratitude, or releasing fear. These themes can be powerful catalysts for growth and healing, helping you unlock your inner strength.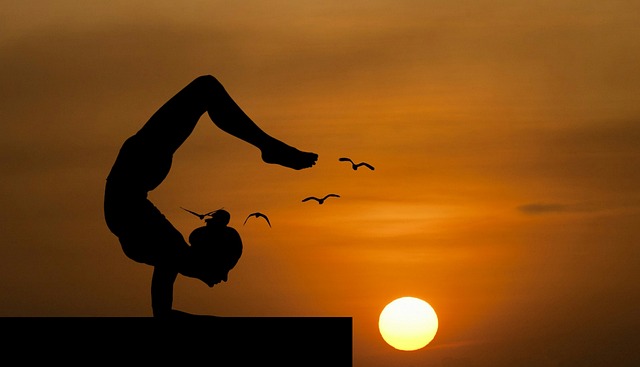 Resources for Starting a Meditation Practice
Starting a meditation practice may seem daunting, but many resources are available to help you embark on this transformative journey.
There are numerous meditation apps available that offer guided meditations, meditation timers, and other helpful features. Options like Headspace, Calm, and Insight Timer are widely used. These apps cater to beginners and experienced meditators, offering various meditations to suit multiple needs and preferences.
In addition to apps, many books and online courses can provide valuable guidance on meditation. Some highly recommended books include "The Power of Now" by Eckhart Tolle, "Wherever You Go, There You Are" by Jon Kabat-Zinn, and "The Miracle of Mindfulness" by Thich Nhat Hanh.
Lastly, consider joining a local meditation group or attending a meditation retreat. These can provide a supportive community and immersive experience, further enriching your meditation practice.
Conclusion: Why Meditation is so Powerful
In conclusion, meditation is a powerful tool that can unlock our inner strength, fostering healing and growth. By cultivating mindfulness, focused attention, and emotional resilience, we can harness the power within us, transforming it into a wellspring of resilience and tranquillity.
Whether you're a seasoned meditator or a curious beginner, the journey inward promises a wealth of discoveries and transformations. So, why not take a moment, close your eyes, and embark on this journey of self-discovery and empowerment? The key to unlocking your inner strength lies within you, waiting to be discovered.