Why Meditation is Important for Mental Wellness
Welcome to the tranquil world of meditation, where mental wellness blooms amidst the bustle of daily life. The age-old meditation practice is an antidote for stress and a whispering guide leading us to an oasis of inner peace. In a world racing against time, finding a few silent moments to reflect and rejuvenate the mind seems like an uphill struggle.
However, numerous scientific studies highlight meditation's role as a powerful tool for mental wellness, indicating indispensable benefits to alleviating stress and enhancing overall mental health significantly.
More than just a fleeting trend in self-care, meditation is an essential practice. In this enlightening journey, we're about to embark on, we'll delve deeply into why meditation is a must for your mental wellness. Let's unfold the connection between tranquility of the mind and clarity of thought, empowering you to harness peace like never before.
Understanding Mental Wellness
To appreciate the profound impact of meditation on mental wellness, it's vital to understand what it entails. Mental wellness is not merely the absence of mental health disorders. It represents a state of well-being where individuals can realize their potential, cope with the everyday stresses of life, work productively, and contribute to their community. It's a continuous, dynamic process of change and growth, encompassing emotional, psychological, and social well-being.
Mental wellness is closely tied to how we perceive and interact with the world. It shapes our response to stress, interactions with others, and decision-making process. This significance extends across all life stages, from childhood and adolescence to adulthood. However, achieving mental wellness is often easier said than done. Life's ordinary stresses and significant events or transitions can make maintaining mental health challenging.
That's where meditation comes in. As an age-old practice, meditation has been a vital part of numerous cultures and religions worldwide, providing a pathway to understanding the mysteries of life and achieving spiritual enlightenment. However, its importance extends beyond spirituality. Today, meditation is recognized as a powerful tool for enhancing mental wellness, offering many benefits that we'll discuss further.
The Science Behind Meditation and Mental Health
The benefits of meditation for mental wellness are not anecdotal. Numerous scientific studies corroborate the positive impacts of meditation on mental health. Neuroscientists have discovered that regular meditation can physically alter the brain's structure, enhancing areas associated with emotional regulation, self-awareness, and empathy while reducing sites linked to stress and anxiety.
One groundbreaking study published in Psychiatry Research showed that participating in an 8-week Mindfulness-Based Stress Reduction (MBSR) program led to measurable changes in the brain's gray matter, particularly in areas linked to memory, self-awareness, empathy, and stress management. These findings suggest that meditation can induce significant changes in the brain, enhancing mental health and wellness.
Furthermore, other studies have found that meditation can reduce the density of brain tissue related to anxiety and stress, lower levels of cortisol – the stress hormone – and increase the production of neurotransmitters that promote happiness and well-being, such as serotonin and dopamine.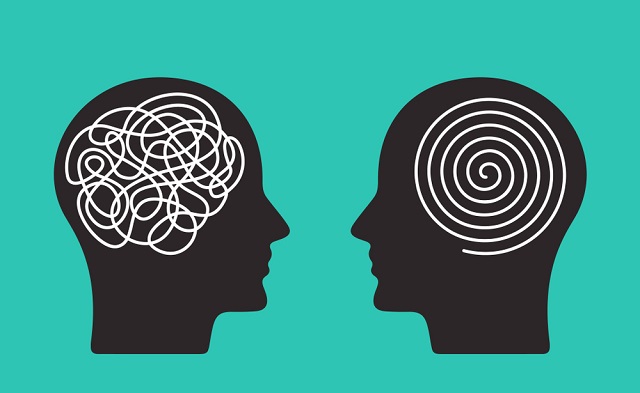 Benefits of Meditation for Mental Wellness
The benefits of meditation for mental wellness are extensive and diverse. At a basic level, meditation can help reduce stress, which is a common cause of many mental health disorders. By calming the mind and body, meditation can lower stress levels, helping to improve mood and boost overall mental wellness.
Meditation can also enhance focus and concentration, improve emotional well-being, and promote a positive outlook. It can help us develop a more robust understanding of ourselves, fostering self-acceptance and self-love. Moreover, it can enhance our ability to empathize with others, improving relationships.
Other benefits of meditation include improved sleep, reduced symptoms of anxiety and depression, enhanced self-esteem, and better management of chronic pain. Furthermore, meditation can foster resilience, helping us bounce back from adversities and cope with life's challenges more effectively.
The Connection Between Meditation and Mental Wellness
Cultivating Clarity and Calm
Meditation is a mind-body practice that fosters mental clarity and emotional calm. The connection between meditation and mental wellness is profound and multifaceted. At its core, meditation teaches us to cultivate heightened awareness and focused attention, helping to clear the mind and relax the body. It encourages us to live in the present moment, distancing ourselves from past or future anxieties.
Strengthening Your Mental Fitness
Meditation serves as a mental fitness regimen for your brain. Regularly exercising the brain through meditation promotes mental agility, resilience, and strength, much like physical exercise enhances bodily fitness. It helps us build mental muscles to combat stress, anxiety, depression, and other mental health challenges, fostering mental wellness.
Cultivating Self-Awareness
Meditation enables us to develop a healthier relationship with ourselves and our emotions. It teaches us to observe our feelings without judgment, providing a space for self-reflection and self-understanding. This self-awareness is critical to mental wellness, fostering emotional intelligence, and enhancing our ability to manage stress effectively.
Types of Meditation for Mental Wellness
There are several types of meditation, each offering unique benefits for mental wellness. The most popular types include Mindfulness, Loving-Kindness, Body Scan or Progressive Relaxation, Breath Awareness, and Zen Meditation.
From Mindfulness to Loving-Kindness
Mindfulness Meditation encourages us to observe wandering thoughts as they drift through our minds, fostering an increased awareness of the present moment. Loving-Kindness Meditation involves directing positive energy and love towards ourselves and others, cultivating compassion, empathy, and love.
Relaxation and Enlightenment
Body Scan or Progressive Relaxation is a type of meditation that encourages people to scan their bodies for areas of tension, promoting relaxation and stress relief. Breath Awareness Meditation involves focusing on your breath, helping to cultivate concentration and reduce anxiety. Zen Meditation, known as Zazen, involves specific steps and postures, leading to spiritual awakening and enlightenment.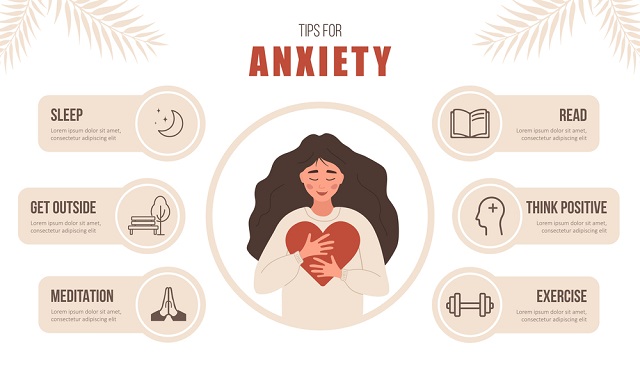 Common Challenges in Meditation and How to Overcome Them
While meditation is a powerful tool for mental wellness, it has challenges. Many people struggle with distractions, restlessness, and difficulties in maintaining focus. However, these challenges shouldn't deter you from incorporating meditation.
If you mind wandering during meditation, don't be hard on yourself. It's natural for our minds to wander. Instead, recognize the wandering and gently guide your focus to your breath or the object of your meditation. With practice, you'll get better at maintaining your focus.
Restlessness is another common challenge. If you find it difficult to sit still, you might want to try a movement-based meditation practice, such as walking meditation or yoga. These practices can help channel your restlessness while still cultivating mindfulness and focus.
Remember, meditation aims not to achieve a perfect state of calm or empty your mind but to cultivate awareness and acceptance. So be patient with yourself, and keep practicing.
How to Incorporate Meditation into Your Daily Life
Incorporating meditation into your daily life can be as simple or elaborate as you want. You can start by setting aside a few minutes each day for quiet reflection, gradually increasing the time as you become more comfortable with the practice.
You could also incorporate mindfulness into your daily activities, such as eating, walking, or doing chores. This practice can help you stay present and focused, enhancing your overall mindfulness and mental wellness.
Another way to incorporate meditation into your daily life is to create a dedicated meditation space in your home. This space can serve as a peaceful sanctuary where you can retreat for a few minutes daily, fostering a regular meditation habit.
Remember, the key to a successful meditation practice is consistency. So find a routine that works for you, and stick to it. With time and practice, meditation can become an integral part of your life, promoting mental wellness and peace of mind.
Conclusion
Meditation is a powerful tool for mental wellness, offering numerous benefits, from stress relief and improved focus to enhanced emotional well-being and self-understanding. With multiple scientific studies substantiating its benefits, it's clear that meditation plays a pivotal role in promoting mental health and wellness.
While meditation might seem challenging at first, with patience and practice, it can become a rewarding and transformative part of your daily life, offering a sanctuary of peace and tranquility amid the hustle and bustle of everyday life. So, embark on your meditation journey today and discover the profound impact it can have on your mental wellness.