Why Do We Yawn After Meditation? Exploring the Science
Do you find yourself yawn after meditation session? In this scenario, you're not alone. Many people experience this seemingly contradictory reaction where a moment of calm and tranquility can suddenly induce an overwhelming compulsion to yawn. But why does this happen? What's the science behind it? Is there a pattern or purpose to explain this paradox?
Welcome to your enlightening journey exploring the fascinating science behind post-meditation yawning. Understanding this can help demystify the meditation process and advance your mindfulness practice. So, fasten your 'mind belts' and prepare for a transformative journey through neurology, psychology, and mindfulness practices.
The Science Behind Yawning
Yawning, often associated with tiredness or boredom, is a complex reflex act involving several body parts, including the mouth, tongue, and respiratory system. Though the exact physiological reasons for yawning remain a mystery, several theories suggest it's a mechanism to cool the brain or increase oxygen levels.
Another theory posits yawning is a social signal, a contagious behavior that communicates tiredness or disinterest. However, the exact trigger and its purpose are still the subject of ongoing scientific debates. Beyond its common associations, yawning plays a vital role in maintaining our body's homeostasis, that is, our body's ability to regulate its internal environment.
Interestingly, yawning frequency varies significantly between individuals and situations, suggesting many influencing factors. Environmental, psychological, and physiological conditions also affect this complex physiological process.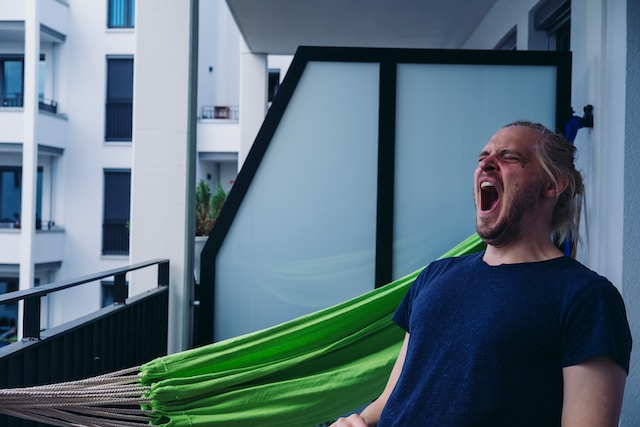 The Connection Between Meditation and Yawning
Meditation is a practice that involves focusing the mind on a particular object, thought, or activity to train attention and awareness, achieving a mentally clear, emotionally calm, and stable state. This practice often leads to deep relaxation and tranquility.
One might wonder how such a serene state could trigger yawning, commonly associated with fatigue or boredom. The connection lies in the physiological changes in our bodies during meditation. When we meditate, our breathing slows down, our heart rate decreases, and our blood pressure drops. This shift in the physiological state could trigger a yawn.
Additionally, meditation stimulates the vagus nerve, part of the parasympathetic nervous system, responsible for 'rest and digest' functions. Activation of the vagus nerve is known to trigger yawning, suggesting a direct link between meditation and yawning.
Benefits of Yawning After Meditation
Yawning after meditation might seem counterintuitive, but this physiological response can have several benefits. First, as mentioned earlier, yawning might be a mechanism to cool the brain. Since meditation is a cognitive activity that requires a lot of mental energy, a post-meditation yawn could help bring the brain's temperature back to its baseline.
Additionally, yawning stimulates the production of certain neurotransmitters like dopamine, promoting happiness and reducing stress. In this way, a post-meditation yawn could amplify your mindfulness practice's relaxation and stress-relieving benefits.
Moreover, yawning after meditation could be a sign that you've reached a deep state of relaxation. This could indicate your progress in your mindfulness practice and a motivation to continue your journey.
Yawning is a Sign of a Good Meditation Session
As mentioned earlier, yawning during or after meditation can be seen as a sign of a successful session. This is because yawning is believed to indicate the body entering a state of deep relaxation.
Moreover, yawning can help release tension and stress, which is one of the main goals of meditation. Therefore, yawning during or after meditation could indicate that your body effectively releases stress and tension.
Meditation is a personal journey; what works for one person may not work for another. So, if you're not yawning, your meditation is still effective. Instead, focus on how you feel after your sessions. If you're feeling relaxed and calm, then your meditation is working.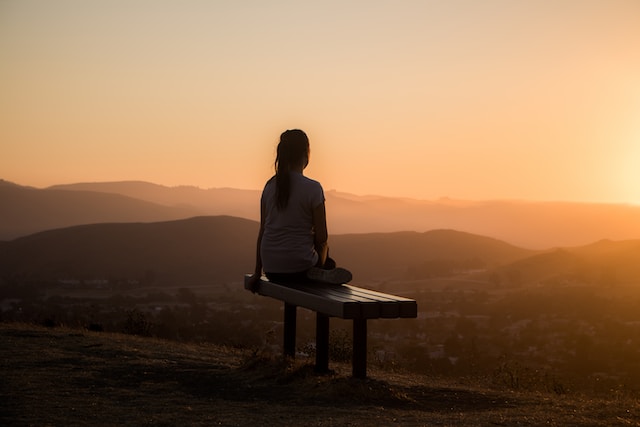 How to Handle Yawning During Meditation
If you find yourself yawning during meditation, the first thing to remember is not to suppress it. Yawning is a natural physiological response and shouldn't be seen as disrupting your practice.
Instead, try to incorporate the yawn into your meditation. Notice the sensations accompanying it and how your body feels before, during, and after the yawn. This can enhance your mindfulness and deepen your meditation experience.
If you find yawning distracting, try changing your meditation technique. Different techniques can elicit different physiological responses. Experiment with other methods until you find one comfortable and conducive to your practice.
Practical tips to handle yawning after meditation
If you're frequently yawning after meditation, here are a few tips to manage it:
Embrace it
Yawning is a natural physiological response. Don't suppress it. Let it be a part of your meditation experience.

Be mindful
Pay attention to how your body feels before, during, and after the yawn. Use this as an opportunity to enhance your mindfulness.

Experiment with different techniques
Try a different meditation technique if yawning becomes too distracting. Each method can elicit a different physiological response.

Consult a professional
If you're concerned about your yawning, consider seeking advice from a meditation teacher or healthcare professional.

So, the next time you yawn after meditation, remember: it's not a disruption; it's an enhancement. Embrace, explore, and let it elevate your mindfulness practice to higher realms.
Common Myths About Yawning and Meditation
There are many myths and misconceptions surrounding yawning and meditation, and it's time to debunk them. One common myth is that yawning during meditation means you're not doing it right. This is not true. Yawning is a natural physiological response and can occur during any relaxation activity.
Another common myth is that yawning means you're bored or not interested in meditation. Again, this is only sometimes true. Yawning is a sign that your body is transitioning into a deeper state of relaxation.
It's also worth noting that not everyone yawns after meditation. So, if you're not experiencing this, your meditation practice is still effective. Everyone's meditation experience is unique, and what happens during your sessions is a personal journey.
Impact of Yawning on Meditation Quality
While some people might find yawning during meditation distracting, it doesn't necessarily impact the quality of your session. It's important to remember that meditation is not about achieving a perfect state of tranquility but about developing awareness and acceptance of the present moment. If yawning is part of your present moment, embracing it can enhance your practice.
Yawning can even improve the quality of your meditation by releasing tension and promoting relaxation. As you become more relaxed, your mind becomes more open and receptive, which can deepen your meditation experience.
However, if yawning is too distracting, experiment with different meditation techniques to find what works best. The key is approaching your practice with curiosity and openness, embracing whatever comes your way.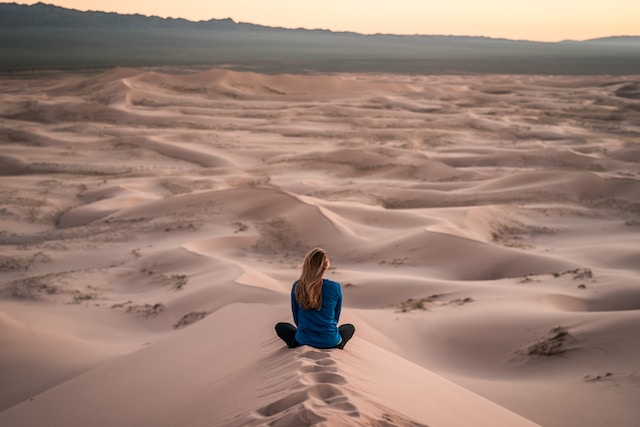 Expert Opinions on Yawning and Meditation
Experts in meditation and mindfulness have different views on yawning during or after meditation. Some see it as a sign of relaxation and successful meditation. They contend that yawning can indicate the body entering a state of deep relaxation.
Other experts see yawning as a way of releasing tension and stress, which aligns with the goal of meditation. Yawning can help release pent-up energy, facilitating more profound relaxation and tranquility.
However, all experts agree that irrespective of the reasons, it should not be suppressed if yawning occurs during or after meditation. They suggest embracing this natural physiological response and integrating it into meditation.
Conclusion: Why Do We Yawn After Meditation?
The connection between yawning and meditation is a fascinating subject that intertwines physiology, psychology, and mindfulness practices. While the exact science behind this phenomenon is still being explored, one thing is clear: yawning during or after meditation is a natural physiological response that can enhance your mindfulness practice.
So, don't be perplexed the next time you yawn after a meditation session. Instead, embrace this natural response and allow it to deepen your sense of relaxation and tranquility. Remember, every individual's meditation journey is unique, and every response—a yawn or a sigh—is a part of this beautiful journey.