Why Meditation Sometimes Fails to Work: Unlocking the Secrets
Why Meditation Sometimes Fails to Work? Are you feeling frustrated with your meditation practice? Despite its widespread popularity and numerous benefits, meditation sometimes fails to deliver the desired results. But why does this happen? In this article, we will delve into why meditation may not work for everyone.
While meditation is known to reduce stress, promote mental clarity, and enhance overall well-being, it is not a one-size-fits-all solution. Each individual is unique, with different personalities, experiences, and expectations. Factors such as inconsistent practice, unrealistic expectations, and lack of guidance can contribute to a lack of progress in meditation.
Furthermore, the modern world is filled with distractions that make it challenging to focus and quiet the mind. The onslaught of digital devices, constant multitasking, and a culture of busyness can make it challenging to find the stillness needed for meditation to thrive.
This article will explore why meditation may not work for you and provide practical tips and solutions to help unlock its full potential. So, if you've been struggling to succeed in your meditation practice, keep reading to discover the secrets behind meditation's occasional roadblocks.
The Popularity of Meditation
Meditation has experienced a remarkable surge in popularity in recent years, transcending cultural and geographical boundaries to become a widely embraced practice. This trend can be attributed to a confluence of factors, including the increasing awareness of its benefits for mental and emotional well-being.
Meditation provides a sanctuary of stillness and self-reflection in a fast-paced world filled with constant stimuli. It helps reduce stress and anxiety and fosters greater mindfulness and self-awareness. Additionally, scientific studies have increasingly validated its positive impact on cognitive functions, making it an appealing choice for those seeking improved focus and concentration. 
As a result, meditation has become a mainstream practice, with numerous apps, workshops, and wellness programs dedicated to its teachings, making it accessible to a broader audience. The quest for inner peace and self-improvement has firmly established meditation as a cornerstone of modern self-care and personal development.
What is Meditation?
Meditation is a profound and ancient practice encompassing many techniques to cultivate mindfulness, relaxation, and self-awareness. Meditation is about quieting the mind and directing one's focus inward, often through deep breathing, visualization, or repeating specific words or phrases. 
It's a practice that encourages individuals to detach from the chaos of everyday life, creating a mental space for self-reflection and a deeper connection with one's inner self. While meditation has deep roots in various spiritual and religious traditions, it has evolved into a secular and widely accessible practice in the modern world.
Its benefits span from reducing stress and anxiety to enhancing emotional well-being and fostering greater mental clarity. Meditation is a versatile tool, adaptable to individual preferences, making it a valuable resource for those seeking tranquility, self-improvement, and a heightened sense of presence.
Common Misconceptions about Meditation
Despite its growing popularity, many common misconceptions about meditation can prevent people from getting the most out of their practice. One of the biggest misconceptions is that meditation is supposed to be easy and relaxing. While meditation can certainly be relaxing, it's not always easy. It takes time and practice to train the mind to focus and quiet the chatter of our thoughts.
Beginners often find their minds wandering, and returning their focus to the meditation object, be it the breath, a mantra, or a visual image, can be challenging. However, this struggle is a natural part of the learning process, and with consistent practice, the ability to enter deeper states of relaxation and concentration can be achieved.
Another misconception is that meditation is only for spiritual or religious purposes. While meditation has roots in many spiritual traditions, it can also be a secular practice with numerous mental and physical health benefits. Meditation can be a tool for stress reduction, improved emotional well-being, and enhanced cognitive function, making it relevant and valuable to people of all backgrounds and beliefs. 
It's a versatile practice that can be customized to suit individual preferences and goals, whether seeking a greater sense of inner peace, increased self-awareness, or simply a moment of respite from the demands of daily life. By dispelling these misconceptions, more individuals can unlock the transformative potential of meditation and integrate it into their lives as a holistic means of self-care and personal growth.
Why Meditation Doesn't Suit Everyone
While meditation can be a powerful tool for reducing stress and improving well-being, it's not a one-size-fits-all solution. There are many Why Meditation Doesn't Suit Everyone, including:
Lack of Consistency and Commitment
Like any other skill, meditation requires practice and consistency to see results. You will unlikely see the benefits if you only meditate sporadically or give up after a few sessions. Consistency is key in meditation, and making it a routine is essential.
High Expectations and Impatience
It's natural to want to see results from your meditation practice quickly, but having unrealistic expectations and being impatient can hinder your progress. Meditation is a gradual process, and it takes time to train the mind to focus and quiet the chatter of our thoughts. It's important to approach meditation with an open mind and be patient with yourself as you develop your practice.
Physical Discomfort or Distractions
Meditation involves sitting still for an extended period, which can be challenging for some people. Physical discomfort or distractions can make focusing difficult, leading to frustration and a lack of progress. Finding a comfortable sitting position and a quiet, distraction-free environment for your meditation practice is essential.
Understanding the Benefits of Meditation
Understanding the benefits of meditation reveals the profound impact it can have on our overall well-being. Meditation, when practiced consistently, offers many advantages for the mind, body, and spirit. It is a powerful tool for stress reduction, helping individuals manage the challenges of our fast-paced world with greater calmness and resilience.
Additionally, meditation promotes emotional well-being by enhancing self-awareness and providing a space for introspection, enabling individuals to understand better and regulate their emotions. From a cognitive perspective, it sharpens focus, boosts concentration, and fosters creativity. Physiologically, meditation can lower blood pressure, improve sleep patterns, and strengthen the immune system.
Meditation is a holistic practice that harmonizes the mind and body, leading to greater inner peace and a more profound connection to the self and the world around us. These multifaceted benefits underscore its growing popularity as a tool for personal growth and self-care in the modern age.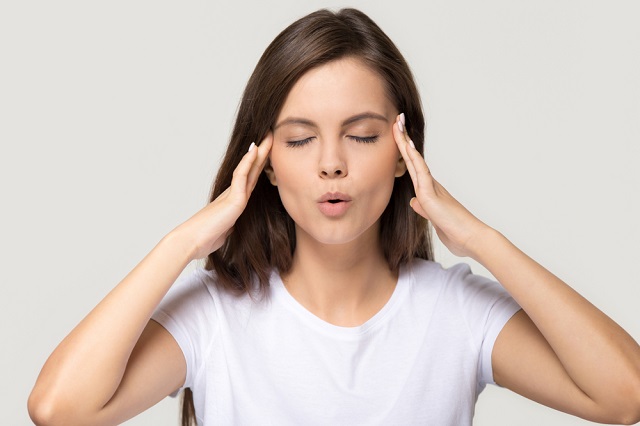 Mental and Emotional Barriers to Successful Meditation
While physical discomfort and distractions can undoubtedly hinder your meditation practice, mental and emotional barriers can prevent you from unlocking its full potential. These can include:
Stress and Anxiety
If you're feeling stressed or anxious, it can be difficult to quiet your mind and focus on your breath. In these situations, it can be helpful to use relaxation techniques such as deep breathing or progressive muscle relaxation before starting your meditation practice.
Negative Self-Talk
Negative self-talk can be a significant barrier to successful meditation. If you are frustrated or discouraged during practice, shift your focus to positive affirmations or mantras.
Lack of Motivation
If you're feeling unmotivated to meditate, it can be helpful to remind yourself of the benefits of the practice and set realistic goals for yourself. You can also try meditating with a friend or joining a meditation group for added motivation and support.
Tips for Overcoming Meditation Challenges
If you're struggling with your meditation practice, there are several things you can do to overcome the challenges and unlock its full potential.
Start Small
For those new to meditation, it's vital to commence with short sessions and progressively extend your practice. Initiate your meditation journey by dedicating just a few minutes each day, and incrementally extend the duration as you grow more at ease with the process.
Find a Comfortable Sitting Position
Finding a comfortable sitting position is crucial for a successful meditation practice. Experiment with different places, such as sitting on a cushion or chair, to see what works best for you.
Use Guided Meditations
Guided meditations can be a helpful tool for beginners, as they provide structure and guidance for your practice. Many free guided meditations are available online, or you can use a meditation app to guide you through your training.
Practice Mindfulness Throughout the Day
Meditation is just one aspect of mindfulness. You can also practice mindfulness throughout the day by paying attention to your thoughts, feelings, and surroundings. This can help you cultivate a sense of calm and focus that will carry over into your meditation practice.
Seek Guidance
If you're struggling with your meditation practice, don't be afraid to seek guidance from a teacher or mentor. They can provide valuable insights and advice to help you overcome any challenges you may be facing.
Conclusion: Why Meditation Sometimes Fails to Work?
Meditation can be a powerful tool for reducing stress, improving mental health, and increasing overall well-being. However, it's not a one-size-fits-all solution and may not work for everyone. By understanding why meditation may not work for you and implementing practical tips and answers, you can overcome the challenges and unlock the full potential of this ancient practice. 
Remember to approach meditation with an open mind, be patient, and seek guidance when needed. With time and practice, you can develop a successful meditation practice that gives you the peace, clarity, and focus you need to thrive in today's fast-paced world.