A Comprehensive Guide to Loving Kindness Meditation
Awaken the immense potential hidden within you. Discover the transformative magic of loving-kindness meditation and venture on a life-altering journey with us. This comprehensive guide is more than just a step-by-step tutorial–it's an invitation.
It is an invitation to unlock the power within your mind, break the chains of negativity, and emancipate yourself from the hollow echoes of anxiety, hatred, and fear.
Embrace this ancient Buddhist practice, proven over centuries to promote inner peace, establish emotional stability, and ignite a radiant aura of compassion. Whether you're a seasoned practitioner or a vibrant novice, this guide will help you cultivate loving kindness, stirring the potent force of positivity within you. So, join us as we delve deeper into understanding how to master, savor, and flourish in the art of loving-kindness meditation.
The History and Origins of Loving Kindness Meditation
The roots of Loving Kindness Meditation, also known as Metta Bhavana, stretch back to the earliest teachings of the Buddha. The term "Metta" loosely translates to "universal kindness," while "Bhavana" means "developing" or "cultivating." Thus, the practice revolves around nurturing an unconditional and expansive love for all beings.
The Buddha himself was an ardent proponent of loving-kindness. He considered it a vital component of the path to enlightenment and liberating oneself from suffering. As a cornerstone of Buddhist philosophy, it's unsurprising that Metta Bhavana has been passed down through countless generations and is an integral part of various Buddhist traditions.
Loving Kindness Meditation's appeal transcends cultural and religious boundaries. Its universal message of love and compassion resonates with people worldwide, regardless of their faith or belief systems. The practice has been adopted by secular mindfulness programs, mental health practitioners, and corporate settings to improve employee well-being and foster a more compassionate workplace culture.
The Psychological and Physical Benefits of Loving Kindness Meditation
Loving Kindness Meditation offers an array of benefits, both psychological and physical, that contribute to overall well-being. Recent years have seen a surge in scientific research examining these benefits, providing empirical evidence for what practitioners have known for centuries.
Psychologically, Loving Kindness Meditation has proven effective in reducing negative emotional states like anger, anxiety, and depression. It promotes resilience emotional intelligence, and enhances one's capacity for empathy and compassion. This shift in the dynamic landscape often results in improved interpersonal relationships and a greater sense of social connectedness.
Physically, practicing Loving Kindness Meditation can lead to reduced stress levels, lower blood pressure, and improved immune system function. The meditative state can also trigger the body's relaxation response, counteracting the harmful effects of the fight-or-flight stress response and promoting physical health.

How Loving Kindness Meditation Works
Loving Kindness Meditation works by cultivating an attitude of love and kindness towards oneself and others. This practice involves silent repetitions of phrases like "May I be happy, may I be well, may I be safe, may I be peaceful and at ease." Initially, the focus is on oneself, then gradually extended to a loved one, a neutral person, a difficult person, and finally, all sentient beings.
This systematic expansion of the circle of compassion counteracts our natural bias towards self-interest. It helps us recognize the fundamental interconnectedness of all beings and fosters a sense of shared humanity. This way, Loving Kindness Meditation can gradually dismantle the barriers we erect between ourselves and others, allowing us to experience more love, compassion, and understanding.
While the process may seem simple, its effects are profound. We can change our habitual thinking and reaction patterns by cultivating positive emotions. Over time, we can transform our minds, developing a more loving, kind, and compassionate outlook.
Step-by-step Guide to Loving Kindness Meditation
The practice of Loving Kindness Meditation involves a few simple steps.
Locate a tranquil and cozy area where interruptions are unlikely. Sit relaxed, close your eyes, and take a few deep breaths to center yourself.


Begin by directing loving kindness towards yourself. Silently repeat the phrase, "May I be happy. May I be well? Feel the intention behind each phrase, such as "May I experience peace and tranquillity."

Next, bring to mind a loved one. Direct the exact phrases towards them, "May you be happy. May you be well. May you be safe. May you be peaceful and at ease."


Repeat this process for a neutral person, a difficult person, and finally, all sentient beings. Remember to maintain a sense of warmth and compassion throughout the practice.


Finish the meditation by sitting quietly for a few moments, allowing the positive energy generated to settle within you.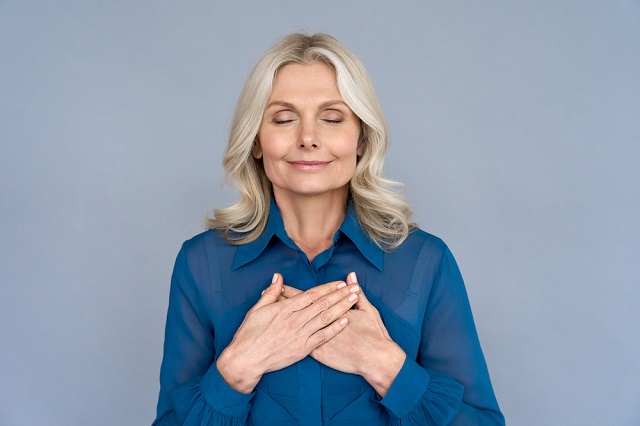 Tips for Enhancing Your Loving Kindness Meditation Practice
While Loving Kindness Meditation is straightforward, a few tips can help enhance your practice.
The Importance of Consistency in Your Practice
Firstly, remember that consistency is vital. Like any skill, the more you practice, the easier it becomes. Try to make Loving Kindness Meditation a part of your daily routine.
Cultivating Patience and Compassion in Practice
Secondly, be patient with yourself. It's natural to experience resistance, especially when directing loving kindness towards oneself or a difficult person. Don't force anything. Acknowledge the resistance and gently return to the practice.
Practice into Action through Acts of Kindness
Lastly, complement your meditation practice with actions that express loving kindness. Small gestures of kindness towards others can reinforce the positive emotions cultivated during meditation and help integrate them into your daily life.
Common Challenges and How to Overcome Them
Practicing Loving Kindness Meditation can present challenges. One common issue is becoming lost in thought or distracted. When this happens, gently bring your attention back to the phrases. Remember, the goal isn't to block views but to cultivate a sense of loving-kindness.
Another challenge is dealing with difficult emotions that arise during the practice. Experience discomfort when directing loving-kindness towards a problematic person. Returning your focus to yourself or a loved one may be helpful until you feel more comfortable.
With time, patience, and consistent practice, these challenges will lessen, and you'll find it easier to maintain focus and cultivate compassion during your Loving Kindness Meditation sessions.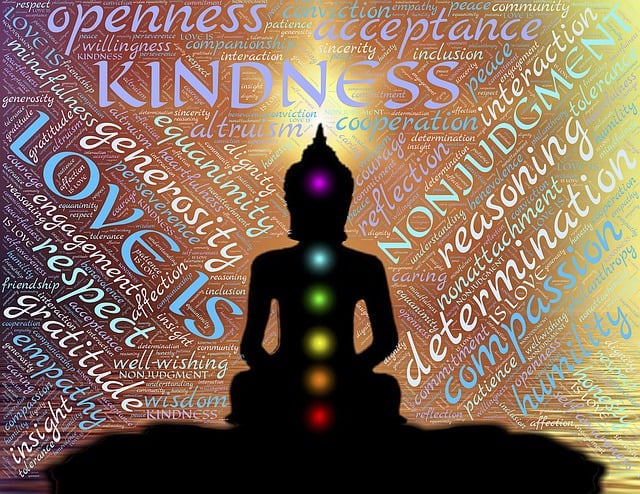 Resources for Further Studies on Loving Kindness Meditation
Numerous resources are available for those interested in delving deeper into Loving Kindness Meditation. Books like "Lovingkindness: The Revolutionary Art of Happiness" by Sharon Salzberg provide comprehensive guides to the practice.
Online platforms like Insight Timer and Headspace offer guided Loving Kindness Meditations. Many mindfulness center groups offer workshops and retreats on Loving Kindness Meditation.
Scientific articles, such as those in the Journal of Clinical Psychology, provide valuable insights into Loving Kindness Meditation's physiological and psychological effects.
Conclusion
Loving Kindness Meditation is a powerful tool for cultivating compassion, fostering emotional well-being, and promoting physical health. Whether you're a seasoned meditator or a novice, incorporating this practice into your routine can bring profound transformations.
Remember, the journey of Loving Kindness Meditation is one of patience, consistency, and love. May your journey be filled with happiness, well-being, safety, and peace.