One-Minute Mindfulness Meditation: Fast Track to Serenity
Welcome to "One-Minute Mindfulness: Fast Track to Serenity." This guide is your gateway to the remarkable world of mindfulness, an art that promises to bestow calm and presence upon even the busiest lives. The beauty of this practice lies in its simplicity – it can be condensed into a single, precious minute. In just 60 seconds, you can harness the power to center your thoughts, reduce stress, and foster a sense of tranquility.
In the following pages, we will embark on a journey through the heart of mindfulness. We will delve into the very essence of this practice, understanding not only what mindfulness is but also why it's so essential in our modern, often chaotic world. We will equip you with a toolbox of one-minute mindfulness techniques that can swiftly transport you to moments of serenity amid your daily hustle and bustle.
But our journey goes beyond the individual. It extends to how mindfulness can be seamlessly integrated into your relationships, your work, and your daily activities. This guide offers practical wisdom for overcoming common challenges, building consistency, and finding time for mindfulness, even in the most demanding of schedules.
As you explore "One-Minute Mindfulness," you will uncover the capacity to create a life of greater awareness, compassion, and resilience. Each moment becomes an opportunity for serenity, and every breath an invitation to be fully present. With this guide as your companion, you can embark on a lifelong journey toward inner peace and well-being.
Why One Minute Matters
You might wonder how a mere 60 seconds can make a difference in your life. The truth is that one minute has the potential to transform your entire day. In our busy lives, we often neglect to prioritize our mental well-being. The "Why One Minute Matters" section explores the significance of these short but impactful intervals, highlighting how they can serve as anchors of mindfulness throughout your daily routines. By understanding the importance of this practice, you'll be motivated to incorporate one-minute mindfulness into your life regularly.
What Is Mindfulness?
Mindfulness is the art of being fully present in the moment, free from distraction and judgment. It involves intentionally focusing your attention on the here and now, allowing you to observe your thoughts, emotions, and sensations without attempting to change or analyze them. Mindfulness is a state of non-judgmental awareness that can be practiced in your daily life, and it is a skill that can be honed over time. This section delves into the essence of mindfulness, providing you with a clear understanding of what it is and why it's such a valuable tool for personal well-being.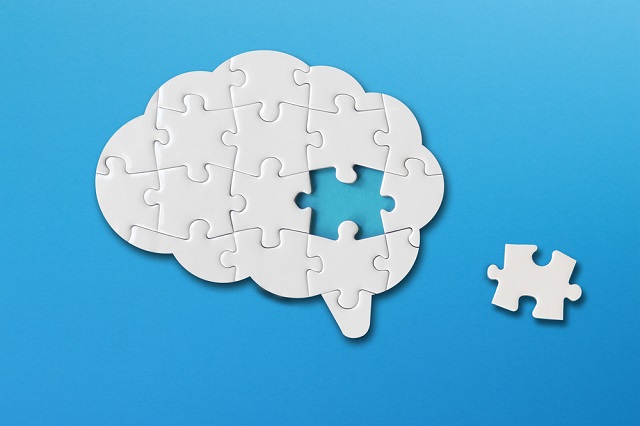 The Benefits of Mindfulness
The benefits of mindfulness are far-reaching and have been widely studied. From reduced stress and anxiety to improved emotional regulation and enhanced concentration, the advantages of mindfulness practice are both immediate and long-lasting. This section outlines the numerous ways in which incorporating mindfulness into your life can lead to greater mental, emotional, and physical well-being. As you explore these benefits, you'll gain a deeper appreciation for the potential that mindfulness holds in transforming your life for the better.
What Is Mindfulness?
You might wonder, "How can I practice mindfulness in just a minute?" "Mindfulness in a Minute" introduces you to the concept that even a single minute can be a sanctuary of peace and awareness. We'll discuss the simplicity of this practice and how it can fit seamlessly into your busy schedule, providing you with the tools you need to start your one-minute mindfulness journey.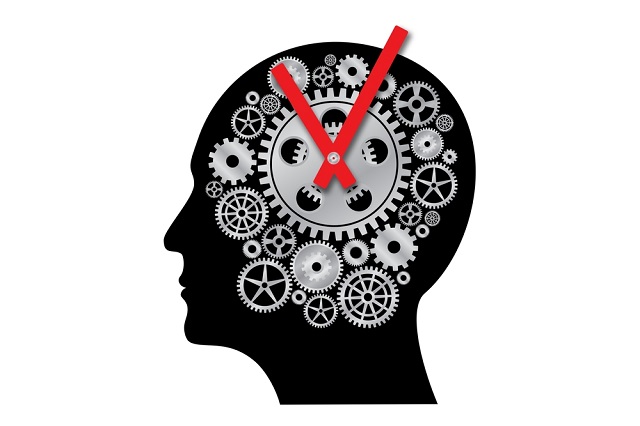 Preparing for Your One-Minute Meditation
In this chapter, we'll dive into the essential aspects of preparing for a successful one-minute meditation. Proper preparation can make a significant difference in the quality of your practice, ensuring that you can fully immerse yourself in the moment.
Finding the Right Environment
Creating the right environment is crucial for a productive meditation practice. This section will explore the key elements of finding a suitable space for your one-minute mindfulness sessions. Topics covered include:
Selecting a Quiet and Peaceful Location: Discover how to choose a location accessible from distractions and external noises that may interfere with your meditation.
Organizing Your Space: Tips on decluttering and organizing your chosen environment to create a harmonious atmosphere that encourages focus and relaxation.
Personalizing Your Space: Ideas for personal touches, such as plants, calming colors, or meaningful objects, to make your meditation space inviting and soothing.
Posture and Comfort
Your physical comfort and posture play a significant role in your meditation experience. This section will guide you in achieving an optimal position for your one-minute mindfulness practice, including:
Seating Options: Explore different seating choices, such as sitting on a cushion, chair, or lying down, to determine what works best for you.
Maintaining a Straight Back: Learn the importance of sitting with an upright but relaxed posture to promote alertness and comfort.
Finding Cushion Support: Tips on using cushions or props to ensure comfort and proper alignment, especially if you're new to meditation.
Breath Awareness
Breath awareness is a fundamental aspect of mindfulness meditation. This section will delve into the importance of focusing on your breath as a way to anchor your attention during your one-minute meditation:
The Science of Breath: Understanding the physiological and psychological benefits of focusing on the breath during meditation.
Breath as an Anchor: How your breath can be a reliable anchor to keep your mind rooted in the present moment.
Techniques for Breath Awareness: Practical exercises and guidance on observing your breath, counting breaths, and dealing with possible distractions.
By the end of this chapter, you will have the knowledge and tools needed to prepare yourself physically and mentally for a successful one-minute mindfulness meditation. These elements are foundational to cultivating a more profound and enriching mindfulness practice.
One-Minute Mindfulness Techniques
We'll explore various one-minute mindfulness techniques that you can use to find serenity and presence in your daily life quickly.
Technique 1 – Breath Awareness
Breath awareness is a foundational mindfulness practice that centers your attention on your breath. This section will provide a comprehensive understanding of this technique:
The Power of the Breath: Exploring how your breath can be a reliable anchor for mindfulness and its significance in various meditation traditions.
Breath Awareness Practice: Step-by-step guidance on practicing breath awareness in one minute, including tips for handling wandering thoughts.
Benefits of Breath Awareness: Detailed insights into the physical, emotional, and mental benefits of incorporating breath awareness into your daily routine.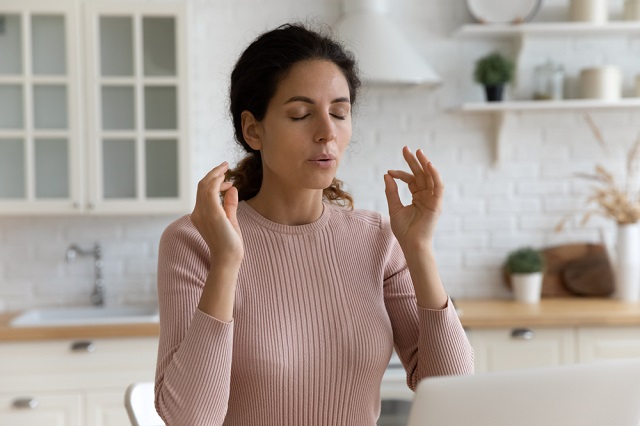 Technique 2 – Body Scan
The body scan technique involves systematically focusing your attention on different parts of your body. This section will delve into the practice of body scanning:
Understanding Body Scan: An explanation of the body scan technique, its history, and how it contributes to mindfulness.
Step-by-Step Body Scan: A guided step-by-step process for conducting a one-minute body scan, enhancing your body awareness.
Benefits of Body Scanning: An exploration of the physical and psychological benefits, including stress reduction and relaxation, associated with body scanning.
Technique 3 – Loving-Kindness Meditation
Loving-kindness meditation, also known as Metta, is a practice that promotes compassion and goodwill. This section will introduce you to this heart-opening technique:
The Essence of Loving-Kindness: An explanation of loving-kindness meditation, its origins, and how it fosters emotional well-being.
Conducting a One-Minute Loving-Kindness Meditation: A guided practice to help you cultivate feelings of kindness and compassion for yourself and others in just one minute.
Transformative Benefits: Exploring the positive effects of loving-kindness meditation on your emotional state, relationships, and overall well-being.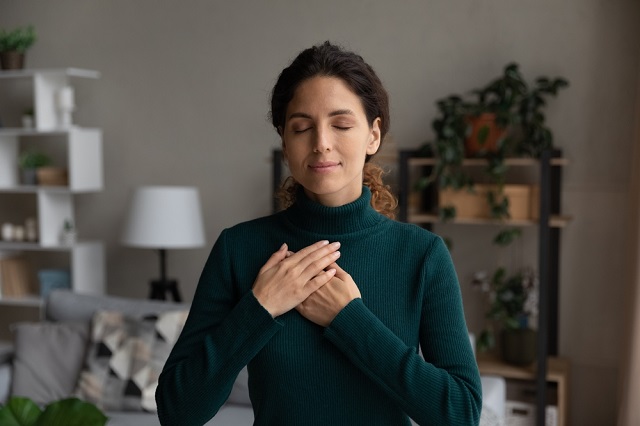 Technique 4 – Mindful Observation
Mindful observation is about attentively observing your surroundings without judgment. This section will uncover the value of this practice:
The Art of Mindful Observation: An introduction to mindful observation and how it enhances sensory awareness.
Practicing Mindful Observation: Guidance on conducting a one-minute mindful observation exercise, focusing on the present moment and your surroundings.
Real-World Application: How mindful observation can be integrated into daily life to foster a greater appreciation of the world around you.
Integrating Mindfulness into Daily Life
We'll explore how to seamlessly weave one-minute mindfulness practices into your daily routines and interactions.
Mindfulness in Everyday Activities
Mindfulness can be practiced in ordinary activities, transforming them into opportunities for serenity and presence:
Everyday Mindfulness: Understanding how daily routines and activities can become a canvas for practicing mindfulness.
Practical Examples: Exploring realistic scenarios, such as mindful eating, mindful walking, and mindful commuting, to infuse everyday life with mindfulness.
Benefits in the Mundane: Unveiling how mindfulness in everyday activities can reduce stress, enhance focus, and elevate the quality of your experiences.
Managing Stress with One-Minute Mindfulness**
Stress is a common challenge, but one-minute mindfulness techniques can be effective in managing it:
Stress and Mindfulness: The relationship between stress and mindfulness, and how one-minute practices can help alleviate stress.
Quick Stress-Relief Exercises: Step-by-step instructions for one-minute stress-relief techniques that can be applied in high-pressure situations.
Long-Term Stress Management: Strategies for integrating one-minute mindfulness into daily life to build resilience against stress over time.
Mindful Relationships
Mindfulness can enhance your relationships by promoting better communication and empathy:
Mindfulness in Interactions: How being present and attentive can improve the quality of your relationships with others.
Mindful Communication: Techniques for practicing mindful listening and effective communication in interactions with loved ones, friends, and colleagues.
Building Deeper Connections: The role of mindfulness in fostering empathy, compassion, and deeper connections with those around you.
Overcoming Common Challenges
We'll address the common challenges individuals may encounter on their one-minute mindfulness journey and provide strategies to overcome them.
Dealing with a Busy Mind
A busy mind is a common obstacle in mindfulness practice. This section explores how to navigate and find stillness within a racing mind:
Understanding a Busy Mind: Recognizing the factors contributing to mental busyness and its impact on your practice.
Techniques for Calming the Mind: Practical exercises and strategies for quieting a busy mind during one-minute mindfulness sessions.
Patience and Persistence: The importance of patience in dealing with mental chatter and gradually developing a calmer mind through consistent practice.
Staying Consistent
Consistency is vital in mindfulness. Here, we'll discuss the challenges and benefits of maintaining a regular practice:
The Importance of Consistency: Why regular, one-minute mindfulness sessions are more effective than sporadic practice.
Building a Routine: Strategies for incorporating mindfulness into your daily schedule and creating a sustainable practice.
Overcoming Resistance: Addressing common obstacles to consistency and methods for staying motivated.
Finding Time for Mindfulness
Many people struggle to find time for mindfulness in their busy lives. This section provides practical advice on fitting mindfulness into your schedule:
Identifying Time Pockets: Identifying small pockets of time in your day for one-minute mindfulness, even in a hectic schedule.
Prioritizing Mindfulness: Exploring the benefits of mindfulness and why it's worth making time for in your life.
Overcoming Time Challenges: Strategies for managing time constraints and shifting priorities to accommodate mindfulness practice.
Expanding Your Practice
We'll discuss how to take your mindfulness practice to the next level and explore more advanced aspects of mindfulness.
Gradually Extending Your Meditation Time
Once you've mastered one-minute mindfulness, it's time to expand your practice. This section delves into the process of gradually increasing your meditation duration:
The Benefits of Extended Meditation: Exploring the advantages of longer meditation sessions and how they deepen your practice.
Incremental Growth: A step-by-step approach to extending your meditation time without feeling overwhelmed.
Developing a Sustainable Routine: Strategies for incorporating longer sessions into your daily life while maintaining balance.
Exploring Mindfulness Retreats and Workshops
For those seeking immersive experiences, mindfulness retreats and workshops can provide profound insights. This section offers guidance on these opportunities:
The Power of Retreats and Workshops: Understanding how these immersive experiences can accelerate your mindfulness journey.
Finding the Right Retreat or Workshop: Tips on selecting the right program that aligns with your goals and preferences.
Preparing for the Experience: Practical advice for making the most of your retreat or workshop, from packing essentials to managing expectations.
Advanced Mindfulness Techniques
As you advance in your practice, explore more sophisticated mindfulness techniques. This section introduces some advanced methods:
Advanced Breath Techniques: Exploring breathwork practices that deepen your connection to the breath and enhance your awareness.
Insight Meditation: An introduction to insight meditation (Vipassana) and the profound insights it can provide into the nature of the mind.
Integrating Mindfulness into Daily Life: Strategies for incorporating mindfulness into your everyday experiences more profoundly and continuously.
Conclusion
In this article, we've explored the transformative potential of one-minute mindfulness. We've uncovered techniques, addressed common challenges, and illuminated the path to inner peace.
Embrace each moment as an opportunity for mindfulness. With consistency and patience, you can weave serenity into your daily life, fostering better relationships and resilience. As you continue this journey, remember that peace is always within reach. May each one-minute practice bring you closer to a life filled with presence and well-being.
Thank you for joining us on this journey, and may your path be one of serenity and growth.