How Meditation Helps Mental Health: 40 Proven Benefits
Meditation has become a mainstream practice for mental health, with numerous studies and experts endorsing its benefits. How meditation helps mental health?
For centuries, people have turned to this ancient art form as an effective way to reduce stress, sharpen focus, and gain personal insight. Still, the specific ways meditation promotes mental wellness need to be discovered or understood.
Fortunately, research is uncovering more of the positive impacts of meditation on physical and emotional well-being – from improved cognitive function to greater resilience against depression and anxiety.
In this blog post, we'll explore 40 science-backed advantages of meditating regularly that will give you an unprecedented look into how meditation helps mental health and how powerful this spiritual tool can be!
1. Reduces stress and anxiety
Meditation is an ancient practice long associated with reducing stress and anxiety. Studies have shown that quieting your mind and body helps you become more mindful of yourself and your surroundings and lessens feelings of fear and emotional distress.
Not only does sitting in stillness for even a few minutes give you some much-needed respite from life's day-to-day hustle, but it also works to counteract the impact of stress hormones on your system.
Regular meditation can help reduce low moods and create a greater sense of peace, leaving you feeling more balanced, centered, and content in your mind and body.
2. Improves focus and concentration
Meditation is a powerful tool many people use to cultivate a strong sense of focus and concentration, leading to improved mental health and clarity in decision-making.
Taking time for regular meditation sessions allows us to clear away the many distractions of daily life and pinpoint our awareness of just one thing. Through this inward exploration, we can craft a sharper mental focus to manage our day-to-day lives.
Furthermore, focusing on the present moment helps improve our powers of observation, allowing us to observe ourselves and those around us more clearly. With consistent practice, meditation can eventually lead to profound changes within ourselves and help create an environment of productivity and progress.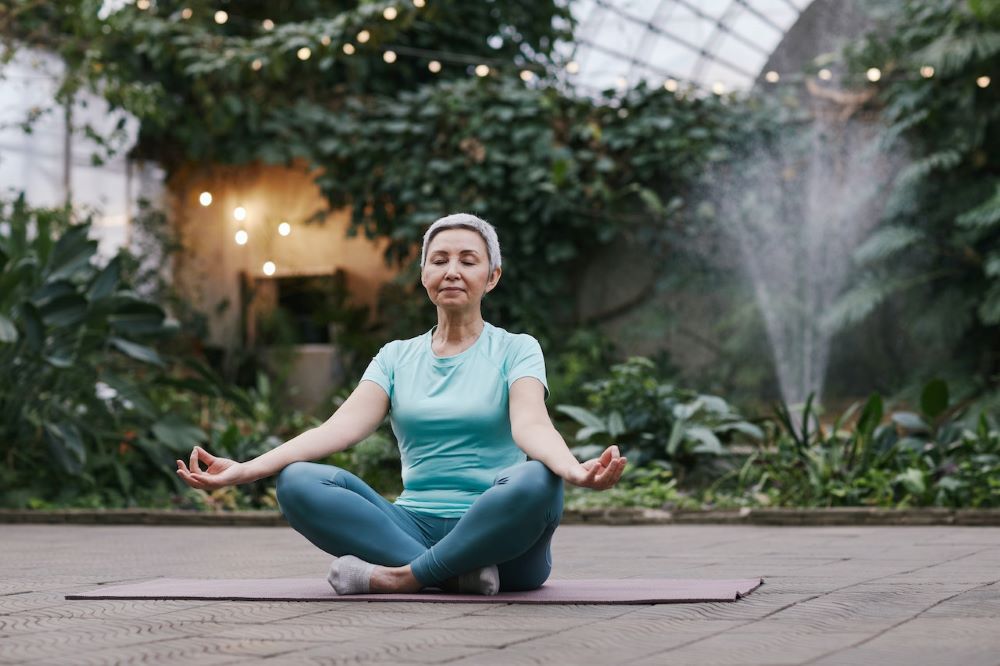 3. Enhances emotional well-being
Meditation can be a powerful tool to relieve tension and soothe negative thoughts, creating inner peace that supports emotional balance.
By spending just a few minutes daily in quiet contemplation, practitioners can create healthy habits such as mindfulness and gratitude that foster positive emotions.
Meditation allows individuals to recognize their feelings and increase compassion towards others. Through this process, people can more easily confront challenges and make confident decisions with a better understanding of their true feelings.
4. Improves sleep quality
Research has shown that meditation can drastically improve sleep quality. It works by changing how our bodies respond to stress-inducing events during the day, allowing us to let go of any anxieties or worries holding us back from getting restful sleep.
You don't have to be an expert meditator to benefit either; even just a few minutes of mindful meditation can significantly impact the quality of your sleep.
Meditation also trains our brains to focus on the present moment and encourages self-awareness and acceptance, which helps quiet the mind so we can fall asleep quickly and wake up more refreshed.
5. Increases self-awareness and confidence
Meditation is an effective tool for helping people become more self-aware and build confidence.
Regular practice teaches people to focus on the present moment and nonjudgmentally identify their feelings, impulses, thoughts, and behavior. It leads to improved self-awareness as people can better identify their strengths and weaknesses and understand why they act in specific ways.
Greater self-awareness often leads to increased confidence; self-confidence naturally grows when emotions are acknowledged and accepted.
6. Promotes relaxation and calmness
Meditation helps relax the body and mind, reducing stress and negative emotions while encouraging calmness and tranquillity. By simply clearing your mind and taking a few deep breaths before sinking into a meditative state, you can experience its calming effects.
The key is consistency – spending only 10 minutes a day meditating is just as beneficial as more extended periods for several weeks. Whatever strategy you choose – from listening to guided meditations or mantras to seated practices that focus on breathing – meditation provides immediate relaxation, which should be incorporated into daily routines for best results.
7. Boosts creativity and productivity
Regular meditation practice can significantly benefit your output's quality and quantity. Not only will it enhance focus, but it can also improve mental clarity, reduce stress, and provide access to deeper levels of creativity. It can help you draw on higher-level concepts or think in new ways that you might not have been able to an hour prior.
Once practiced regularly, meditation can even lead to enhanced intuition and what some call 'aha moments' – sudden insights that are hard to come by in ordinary circumstances.
Meditation changes the brain's chemistry, creating thoughts that are more creative and productive than before. It helps remove blocks so that ideas flow more freely, helping us create more easily.
8. Reduces symptoms of depression
Through meditation, individuals can learn how to manage their emotions and better understand their triggers, allowing them to cope with life's struggles more healthily. Regular meditation may also help break patterns of thought often associated with fear-based, depressive thinking while broadening understanding of underlying emotions.
Additionally, mediation has been proven effective at reducing anxiety by operating similarly to anti-anxiety medications – only without side effects or addiction potential. Allowing yourself to sit in a calm environment and tap into your inner calm can benefit those struggling with depression or other mental health conditions.
9. Enhances cognitive function
Recent studies have also shown that meditation can enhance cognitive functions like memory, focus, creativity, and problem-solving.
By calming the mind and body, meditation encourages concentration on one task at a time; this strengthens the ability to store and quickly recall information. As it relieves the sense of mental overload, meditation opens up creative thought processes, allowing ideas to flow freely without any stress or strain. It also clears up the 'mental fog' of confusion and uncertainty to develop more efficient problem-solving strategies.
These factors help people reach their potential in personal development, relationships, academics, and career growth. With its cognitive enhancing benefits, it is no wonder why many individuals worldwide are turning to meditation as an effective way to maximize their brains' potential!
10. Promotes positive thinking
Studies have found that daily mindfulness can reduce the production of stress hormones in the body and create a calmer, more balanced emotional state. It can lead to an increase in positive thinking habits, such as gratitude and hopefulness.
Thus, taking time out each day to consciously meditate and practice self-awareness makes it possible to become better equipped with thought patterns that help cope with stressful moments.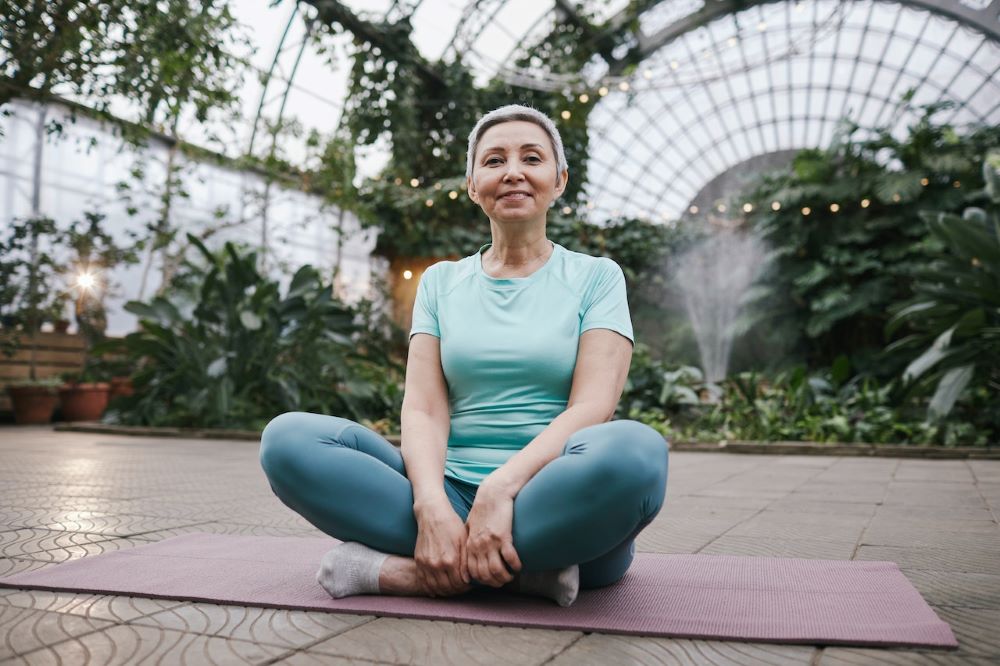 11. Improves decision-making skills
Taking the time to meditate can be a great way to improve your decision-making skills. Through meditation and mindfulness, we can learn how to quiet our minds and become more aware of our thoughts, emotions, and biases. It allows us to recognize when we have an emotional stake in a decision, allowing us to weigh our options objectively.
Clear-mindedness and calmness play a significant role in effective decision-making as it enables us to identify potential risks and rewards while recognizing possible consequences of our decision that may not have been readily apparent under stressful or rushed circumstances. Incorporating regularly scheduled meditation into your routine can maximize your cognitive function and improve your short-term and long-term ability to make wise decisions.
12. Increases compassion and empathy
When we meditate, our compassionate and empathetic impulses become stronger. It is due to how meditation encourages us to focus on ourselves and those around us.
As we gain more insight into our behavior, we become more attuned to the needs of those around us. Meditation techniques help foster a positive outlook and make recognizing how our actions can affect others easier.
Ultimately, this gives us a greater appreciation for how difficult managing emotions can be and helps inspire compassion and empathy towards those around us.
13. Lowers blood pressure
Meditation can be a powerful tool for reducing blood pressure. Studies have shown that people who spend time practicing meditation are more likely to have lower systolic and diastolic blood pressure than those who do not.
By improving mood, reducing stress levels, and increasing relaxation, mindful activities such as yoga and meditation can lead to a lower resting heart rate.
Additionally, because meditating encourages a focus on one's breath, it can restore balance in the autonomic nervous system, which may then assist in controlling blood pressure levels.
14. Helps manage chronic pain
Meditation is an effective and widely used form of pain management. It is a form of mind-body medicine that shifts attention away from physical sensations and emotional distress caused due to chronic pain. It helps people cultivate greater calm and control over their thoughts and reduces stress-induced physical tension that worsens pain experience.
Research has shown that regular meditation can lower cortisol levels, the hormone associated with chronic inflammation and pain.
In addition, it teaches the individual how to use mindfulness techniques during everyday life to cope with emotional distress associated with the painful condition. Meditation may also help activate the body's healing resources to combat pain sensations since it encourages relaxation and balances out energy flow.
15. Reduces inflammation
The effects of meditation on reducing inflammation have been widely studied by experts in the medical field, with studies continuing to find positive results.
Not only has meditation been found to reduce inflammation in the body, but it can also help promote overall well-being and stress relief. It has even been verified that it can help combat various inflammatory disorders such as arthritis, asthma, diabetes, and heart disease.
The science behind the calming state of meditation is part of what makes it so powerful; focusing on a single thought or object can quiet the mind and engage portions of the body to enter into a restful state. It helps cause a decrease in inflammatory impulses that reach throughout the body, which leads to reductions in levels of inflammation.
Through regular practice, everyone from rookies to certified meditators can benefit from reduced inflammation and decreased risk for certain diseases.
16. Boosts immune function
Research has long suggested that meditation can give our overall health an immense boost, and a recent study conducted by Harvard Medical School discovered one way in which this is true. The findings showed that regular mindfulness meditation increased telomere length, a key biomarker of healthy aging and better immunity.
Since telomeres are the end caps of our DNA strands that become shorter over time, lengthening suggests many positive health aspects, such as faster recovery from colds and other illnesses.
In the study, individuals who meditated reported fewer instances of sickness compared to the control group who did not meditate. These results have opened up a world of possibilities for improved therapeutic techniques and advice for medical professionals when dealing with patients complaining of general malaise or weakened immune systems.
17. Promotes mindfulness and presence
Meditation can be a potent tool in building the life you want. Regular practice helps promote mindfulness and presence, allowing us to shift our awareness away from all the noise and chaos of life and into a place of joy and inner peace.
By becoming aware of our moment-to-moment experience, meditation allows us to move closer to discovering who we indeed are. We learn how to acknowledge our thoughts and feelings as they come up throughout the day but also understand that not everything needs to be taken at face value.
The regular meditative practice cultivates a deep appreciation for present moments, demonstrating how important it is to savor each one with full attention and nonjudgmental curiosity.
18. Increases resilience
Resilience is the ability to quickly recover from unexpected or challenging setbacks in life, allowing one to move past trauma or failure more quickly. Meditation teaches us how to recognize our thoughts for what they are – transient events that can pass us by without having too much effect on our emotions. It helps us practice being present at the moment instead of ruminating on the past or worrying about the future.
A bonus of meditation is that a regular practice of this calming and reflective activity can help us manage the daily stressors with more composure, leading to more excellent emotional stability and confidence when facing challenging times.
19. Reduces feelings of loneliness
Regular meditation can help reduce loneliness and foster a positive outlook on life. By engaging your mind and creating space to explore your thoughts, meditation allows us to identify and process difficult emotions and reframe our thought patterns.
Once individuals recognize their internal experiences, they can better engage with themselves and ultimately build meaningful emotional connections with others. Regular meditation creates conditions conducive for people to settle into friendships and experiences, supporting their well-being and a more profound sense of belonging.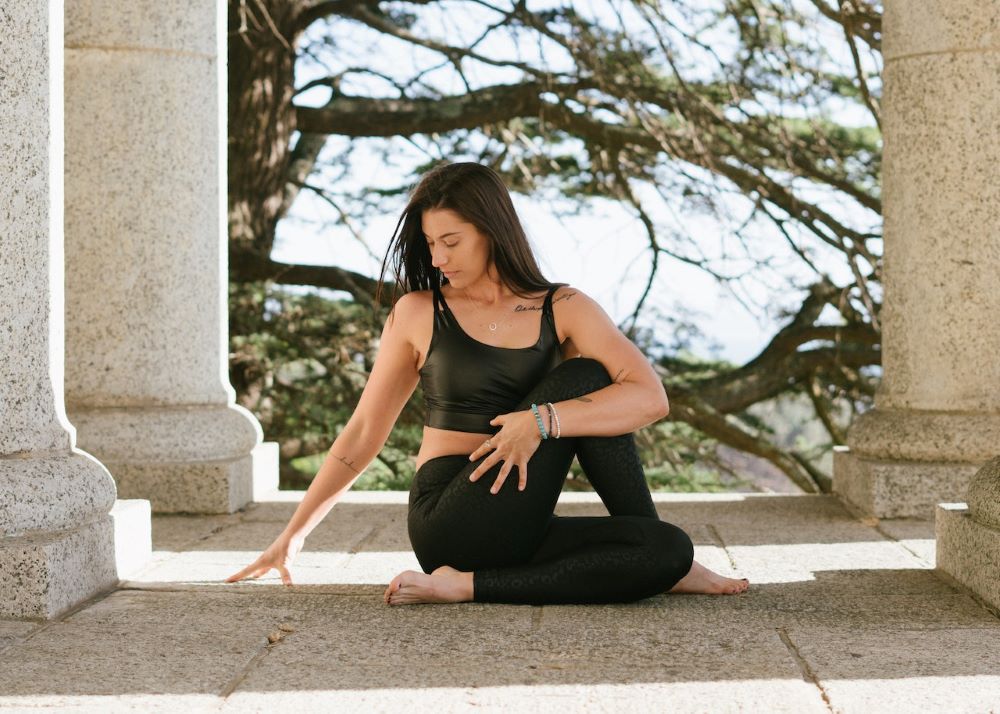 20. Improves social connections
Meditation is increasingly being recognized as a powerful tool for strengthening social connections.
By quieting the mind, individuals can listen to their feelings and recognize others' feelings. It enables people to understand each other's perspectives more compassionately, forming stronger bonds of understanding between individuals. Meditation can also help reduce feelings of aggression and anger, allowing relationships to remain strong despite challenging situations.
Furthermore, meditation has been found to make us feel safe and secure in the presence of others, which further strengthens relationships while decreasing anxiety and stress levels. By practicing mindful meditation, individuals can make meaningful social connections that last a lifetime.
21. Increases longevity
Meditation is known to have remarkable health benefits, including increased longevity. Those who practice daily meditation have now been found to live longer than usual.
Studies show regular meditation stimulates the autonomic nervous system and activates healing effects. It also increases heart rate variability and promotes deep relaxation; both can help reduce stress, which has been proven to increase a person's life span.
Along with reducing stress, meditation also helps improve many areas of one's physical and mental well-being, from improved cardiovascular health to enhanced cognitive function.
Finally, meditation brings about positive changes in attitude and perspective, further promoting good health and ultimately leading to a longer life for those participating in this practice.
22. Improves memory retention and recall
People who practice meditation have improved brain function, including a better ability to store information, pay attention, and use their memories appropriately. Regular meditation can improve overall cognitive functioning by making it easier for people to learn new things and remember them later.
Furthermore, some studies have found evidence of increased neural connections in the brain caused by regular meditation over an extended period. It is due to the enhanced level of focus, which allows connections between neurons to become stronger, ultimately improving memory retention and recall. Those seeking to enhance their cognitive performance would likely benefit from developing a consistent meditative practice.
23. Reduces symptoms of Attention Deficit Hyperactivity Disorder (ADHD)
Meditation is a powerful tool for managing the symptoms of Attention Deficit Hyperactivity Disorder (ADHD). With regular practice, meditation can help regulate emotions, decrease impulsivity and improve focus, allowing those affected by ADHD to control their inner state more easily.
Studies have found that mindfulness, at the core of meditation techniques, reduces hyperactivity and improves attention span, providing a sense of calm and enhanced mental clarity.
Additionally, consciously engaging with and bringing awareness to one's thoughts actively reframing persistent thought patterns and lessening unhelpful behaviors. It can lead to someone with ADHD experiencing greater self-control and making sounder decisions due to organizing better and redirecting their thought process.
24. Improves digestive health
Taking a few moments out of busy, daily life for meditation can profoundly affect digestive health. Research has shown that actively focusing on how the body feels during meditation can help reduce gut inflammation and relieve irritable bowel syndrome.
Studies have also revealed that focusing on one's breath while meditating helps to increase gut motility, increasing the speed at which food moves through the digestive tract.
25. Enhances athletic performance
Meditation has become more and more popular among athletes as a way to improve their overall performance.
Studies have shown that regular mindfulness helps focus the mind and body, developing greater mindfulness both on and off the playing field. It can aid in building a state of 'flow,' which is beneficial when engaging in sports. It also leads to increased self-awareness, staying calm under pressure, improved concentration, optimism, and resilience – all advantageous to athletes.
Meditation increases mental coordination and clarity and can also help build strength and endurance when practiced consistently as part of an overall exercise program. All these factors contribute to enhanced athleticism for recreational or competitive athletes.
26. Reduces symptoms of Post-Traumatic Stress Disorder (PTSD)
While meditation isn't a cure for post-traumatic stress disorder, it can help to reduce its symptoms by calming the body and mind. Meditation helps to center those who practice it and focus their attention away from anxiety-inducing thoughts.
Regular meditation encourages improved concentration, decreases racing thoughts or flashbacks about traumatic events, and allows for better recognition of coping skills necessary for managing traumatic experiences.
Meditation even helps to reduce physical symptoms of PTSD, like panic attacks that can be debilitating if not appropriately controlled.
27. Promotes a sense of purpose and meaning
In addition to reducing stress, improving focus, and lowering blood pressure, meditation can promote a renewed sense of purpose and meaning in life. It can benefit individuals who feel overwhelmed or disconnected from their lives.
By getting still and observing our thoughts, we create space within ourselves to gain insight into what truly matters. When we can understand what is essential, it creates opportunities for us to engender growth and connection with both ourselves and others. Through meditation, we can discover the special moments that give greater purpose and value in life.
28. Improves relationship satisfaction
Interestingly, couples who participate in mindfulness practices tend to have better communication and coping strategies, which can increase overall relationship satisfaction. By allowing themselves to be fully present in the moment, individuals are actively developing self-awareness and learning how to approach difficult situations with a new mindset.
Furthermore, this practice increases feelings of compassion for both partners enabling them to gain a deeper understanding and empathy for each other. With increased mindfulness, couples may find themselves better equipped to handle moments of stress or conflict, resulting in a greater sense of security and stability within the relationship.
Overall, it is safe to say that if you want your relationship to flourish and last, then embracing the power of meditation is essential.
29. Reduces impulsiveness
People are often driven by impulses and immediate gratification, causing them to make ill-advised decisions. Mindfulness and meditation have been proven to reduce impulsivity and help cultivate healthier decision-making abilities.
Studies have shown that this is due to the calming effect of meditation. When a person meditates, it changes their brainwave activity from the typical Beta waves associated with alertness to Alpha waves, which induce relaxation. It allows for increased awareness during decision-making, which can aid in controlling an individual's impulses.
Aside from reducing impulsiveness, regular meditation can also improve overall mental health by helping manage stress levels and promoting feelings of joy and peace.
30. Increases gray matter in the brain
Meditation has been practiced for thousands of years, and its effectiveness is now backed by research. Scientists are discovering that meditation changes the structure of the brain.
A study conducted by Harvard-Affiliated researchers in 2011 concluded that meditating increases gray matter in the brain's frontal lobe. This area is responsible for higher-level thought and sensory-motor control, cognition, behavior, and emotions. The practice of stillness and mental clarity yielded a boost in gray matter in multiple brain parts responsible for specific functions related to happiness, focus, decision-making, and prosperity.
Furthermore, it was demonstrated that people who consistently practice meditation benefit from reduced stress and less risk of depression or anxiety disorders. It seems clear that meditation can help us build better lives with enhanced mental well-being and healthier minds.
31. Enhances feelings of compassion towards oneself
Meditation is a potent tool for both the mind and body. One of the most beneficial effects of meditation is the ability to foster compassion and acceptance toward oneself.
Through regular practice, one can learn to appreciate themselves without judgment. Meditation helps focus on self-care and encourages looking inward with patience and gentleness.
Regular meditation allows us to create a solid foundation for self-love, ultimately blossoming into proper understanding and acceptance of who we are. As this inner dialogue strengthens, it becomes easier to recognize our needs, feelings, and limitations nonjudgmentally.
Understanding ourselves better allows us to accept our flaws and naturally deepen our compassion toward ourselves.
32. Reduces feelings of overwhelm and burnout
Meditation can be incredibly beneficial for managing moments of overwhelm and burnout. It is all about quieting the mind and focusing on the present moment rather than worrying about the future or dwelling on the past.
Taking even a few minutes a day to meditate can lead to feeling calmer, more balanced, and composed while helping to reduce stress and tension. Practicing mindful breathing leads to being aware of how thoughts can affect emotions, allowing one to remain in control instead of feeling out of control due to feelings of burnout.
Lastly, meditation strengthens the ability to focus more intently, reducing overwhelming feelings.
33. Enhances self-awareness and self-acceptance
Meditation is an incredible tool for unlocking more significant levels of self-awareness and self-acceptance. It provides us with deep insight into our thoughts, feelings, and desires, leading to a greater understanding of who we are.
Additionally, meditation encourages individuals to accept themselves fully – from being comfortable with their weaknesses and strengths.
Finally, it allows people to gain a sense of peace fostered through mindfulness, which can promote awareness of what is truly important in life. Together, these powerful benefits of meditation support becoming your most authentic self with increased understanding and acceptance.
34. Helps with addiction recovery
Meditation has become an increasingly popular tool in addiction recovery over the past years, with academics and health practitioners advocating its many benefits.
Meditation allows one to pause, self-reflect, and become aware of one's thoughts and feelings without judgment. It can help individuals struggling with addiction to break unhelpful patterns of thinking that may have contributed to their risk behaviors in the first place. It can also contribute to calming the mind and body, reducing stress levels, and managing cravings more effectively. During meditation, people may uncover underlying mental or emotional issues that can be addressed in psychotherapy or other settings.
Daily mindful meditation sessions can provide those recovering from addictions with the tools for a long-term journey toward inner peace, well-being, and sobriety.
35. Helps with anger management
In our fast-paced world, getting caught up in the hustle and bustle and overwhelmed with stress is manageable. It can lead to negative emotions such as anger.
Learning how to meditate can be a helpful tool in managing these feelings. When you meditate, you focus on your breath and let go of any thoughts or distractions that are causing you stress. It allows you to find inner peace and clarity. Regular practice teaches you to control your reactions to stressful situations and avoid getting overwhelmed by anger.
36. Improves problem-solving skills
We often find ourselves facing challenging problems that require careful problem-solving. Luckily, there's a great way to make our problem-solving skills sharper and more effective: meditation!
Studies have found that incorporating meditation into your routine strengthens the gray matter of your brain, which is responsible for controlling learning and memory and regulating emotions. As such, regular meditation can help improve your problem-solving skills by increasing focus, allowing you to process cognitive data better and discern between relevant and irrelevant pieces of information.
Ultimately, this will enable you to think critically and develop creative solutions.
37. Increases feelings of joy and happiness
Scientists have recently studied its effects and discovered various benefits come from de-stressing, meditating, and enjoying inner peace. Through meditation, our brains release serotonin and dopamine, two neurotransmitters associated with positive emotions like joy and happiness.
Studies have also found that regular meditation increases activity in the brain's left frontal lobe, responsible for pleasure perception. By taking even just a few minutes daily to meditate, people can reap substantial emotional rewards through daily practice.
38. Promotes spiritual growth
Meditation has long been used to promote inner peace and spiritual growth. During meditation, your mind becomes clear, free from the constant rush of thoughts that occupy it. It allows space for you to find greater insight into yourself and life's purpose and develop a more meaningful relationship with yourself on a spiritual level. It provides an opportunity to form intentions vital for guiding one's moral compass and directing one's actions in life along a more conscientious timeline.
Meditation also helps clear away stress and worry, which can feel overwhelming without clarity. Therefore, meditation is essential for developing the connection between the self and spirit, which can positively impact overall mood, outlook, and energy levels when practiced consistently.
39. Enhances the ability to focus on the present moment
Meditation can be powerful for helping to focus on the present moment. We can become so accustomed to mindfulness through regular meditation that our conscious attention is consistently living in the here and now.
Regularly taking moments throughout each day to bring ourselves back into the present while being transparent and understanding of our thoughts and actions helps us to see it through mental distractions and physical discomforts.
Ultimately, this allows us to appreciate all that life has to offer at that moment without hesitation or judgment. Staying focused on the present enhances our ability in many areas of life and helps us live with less anxiety and more gratitude for what we have today.
40. Improves overall quality of life
In recent years, the benefits of meditation have become more widely recognized and celebrated. Studies have shown that regular meditation can improve physical health by reducing stress, which is associated with many long-term health issues.
Meditation can also help promote emotional well-being and mental clarity, as it can increase one's awareness and understanding of themselves and the world around them.
Moreover, meditation can be used to foster creativity and deepen interpersonal relationships. Ultimately, consistent meditation can improve the overall quality of life by helping regulate emotions, improve focus and concentration, maintain a healthy outlook on life, and even expand spiritual consciousness.
Conclusion
We have explored just a fraction of how meditation helps mental health conditions. With its many scientifically proven benefits, you are also equipped to reap the rewards of mindfulness. Now that you know the countless ways it can improve your mental health, why not try? You don't need fancy equipment or special skills – just time, commitment, and dedication. So, let's all stop and take a moment – today is the perfect opportunity to give meditation a go. Share what you have learned with everyone! Let's all make a conscious effort to practice mindfulness and enjoy the many physical and mental benefits that come with it.