5-Minute Meditation Strategies For A Stress-Free Life
Carving out for the mind might seem impossible in a frantic world constantly tugging our attention spans. But what if only 5-minute meditation stood between you and a stress-free life? Welcome to the profound world of mindfulness, where every tranquil breath and quiet moment magnifies your capacity for inner peace.
An oasis need not be a place; it could just be a moment, a mental state – possible within five minutes. Our article, "Embrace Mindfulness: 5-Minute Meditation Strategies for a Stress-Free Life", plunges you into the art of fostering serenity amidst chaos.
We've assembled a range of accessible, impactful strategies to transform those spare minutes into enlightening, blissful intermissions. You'll explore simple yet powerful ways of interweaving mindfulness into the tapestry of your everyday life.
Accept our invitation to unfurl new dimensions of mental clarity and holistic well-being. Immerse yourself in the potential of these five-minute strategies and unlock the doorway to a stress-free existence. After all, tranquility is not a distant dream but a mindful breath away.
The science behind mindfulness and stress relief
Anxiety and stress are not merely emotional states. These physiological responses can lead to detrimental health outcomes when not managed effectively. When stressed, our bodies release cortisol, a hormone that prepares us to face perceived threats. However, chronic stress can lead to an overproduction of cortisol and health issues such as heart disease, obesity, depression, and more.
Enter mindfulness meditation. Mindfulness, focusing on the moment without judgment, has been scientifically proven to reduce cortisol levels and activate the parasympathetic nervous system, which is responsible for calming the body and mind. This physiological shift can result in lower blood pressure, improved digestion, decreased tension and inflammation, and enhanced mental clarity.
Moreover, studies have shown that even brief periods of mindfulness meditation can make a significant difference. In one study, participants who underwent a brief mindfulness meditation session showed a reduction in cortisol levels compared to those who did not meditate. This indicates that even a few minutes of mindfulness can effectively combat stress.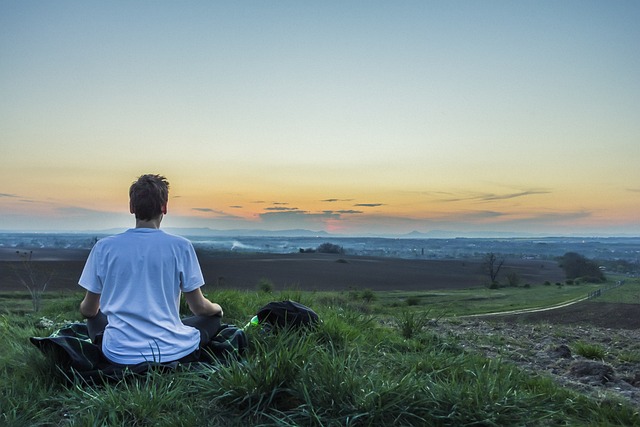 Benefits of 5-minute meditation strategies
Five-minute meditation strategies are not only manageable for even the busiest of individuals, but they also offer a host of benefits. First and foremost, they provide an accessible means of initiating a regular meditation practice. Finding an hour or even half an hour to meditate daily can be daunting for many. However, finding five minutes here and there throughout the day is much more feasible.
Furthermore, these brief meditation sessions can be a mental and emotional "reset." They can help clear your mind, refocus your attention, and alleviate stress and overwhelm. This can increase productivity, improve mood, and enhance overall well-being.
Research has also shown that short-term meditation can improve cognitive function. A study published in Consciousness and Cognition found that four days of meditation training can enhance memory, executive functions, and mood. Thus, incorporating five-minute meditation strategies into your daily routine can boost your mental performance and emotional health.
5-Minute Meditation Strategies
As we start our journey into mindfulness, it's essential to understand that meditation is not about emptying your thoughts but rather about becoming an observer of them. The central idea is to focus your attention and eliminate the stream of jumbled thoughts that may be crowding your mind and causing stress. This procedure could lead to improved physical and emotional health.
The beauty of five-minute meditation lies in its simplicity and accessibility. It doesn't require special equipment or a specific location; it's about finding a quiet and comfortable space to focus on your breath and your body. We can use techniques like focused attention, body scan, or loving-kindness meditation here. You might concentrate on a specific object, breath, or a simple mantra. The aim is to bring you into the present, helping you escape the clutches of past regrets and future anxieties.
Five-minute meditation strategies can be used anywhere and at any time. Whether starting your day, taking a break from work, or winding down before bed, these strategies can help you cultivate a mindful state of being. Remember, the goal is not to suppress your thoughts but to understand and accept them without judgment. This acceptance is a stepping stone on the path to inner peace.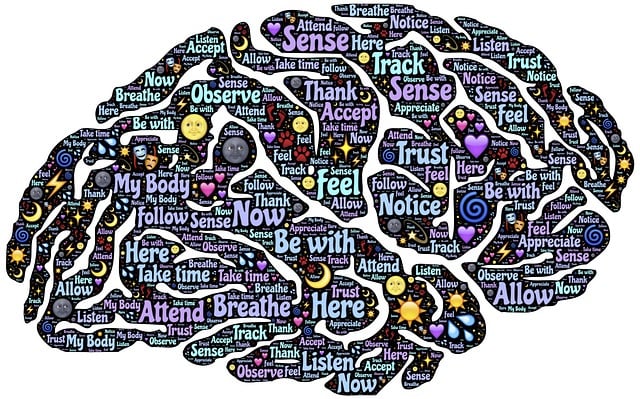 Tips for Successful 5-Minute Meditations
Successful meditation requires practice and patience. It's crucial to remember that meditation is a voyage, not a final destination. Here are a few tips to help you successfully integrate five-minute meditations into your life.
Firstly, find a quiet, comfortable space where you're unlikely to be disturbed. This could be a corner of your room, a park, or an office. Set a five-minute timer, and take a moment to relax your body and mind. Shut your eyes and inhale deeply, taking slow breaths. As you exhale, try to release any tension in your body.
Secondly, choose a focus for your meditation. This could be your breath, a mantra, or body part. If you mind wandering, gently bring your focus back to your chosen point. It's common for your thoughts to drift, so be gentle with yourself. Instead, acknowledge the wandering and gently guide your attention back.
Finally, end your meditation with a moment of gratitude. This could be for the time you've taken for yourself, your progress, or the simple joys in life. This gratitude practice can foster a positive mindset and enhance the benefits of your meditation.
Common Challenges in Mindfulness Meditation and How to Overcome Them
As with any new practice, mindfulness meditation can present some challenges. It's common to experience restlessness, distraction, or even feelings of frustration. However, it's important to remember that these are standard process parts.
One common challenge is the wandering mind. It's natural for your mind to drift off to daily activities and concerns. When this happens, gently acknowledge these thoughts and return your focus to your chosen point. The key is to treat these wanderings with kindness and understanding rather than frustration.
Another challenge is dealing with discomfort or restlessness during meditation. If you feel uncomfortable, it's okay to adjust your position. Mindfulness is not about enduring physical discomfort but about being present in the moment. If you feel restless, acknowledge these feelings without judgment and return your focus to your breath or chosen point.
Remember, mindfulness is a practice, and having good and bad days is okay. What matters is your commitment to continue. Over time, you'll find it easier to navigate these challenges and move deeper into your practice.
The Concept of 5-Minute Meditation
The concept of five-minute meditation revolves around making mindfulness accessible and manageable. It's about breaking down the barriers of time and complexity that often deter people from starting a meditation practice.
In our fast-paced world, devoting hours to meditation can seem daunting, if not impossible. Yet, research has shown that even short meditation periods can profoundly affect our mental and physical health. Five-minute meditation brings mindfulness into the realm of possibility for even the busiest individuals.
These short meditation sessions can be a gateway to longer practices. They can help cultivate the habit of mindfulness and provide a foundation upon which to build a more extensive practice. However, these moments can still bring significant benefits even if you can spare five minutes.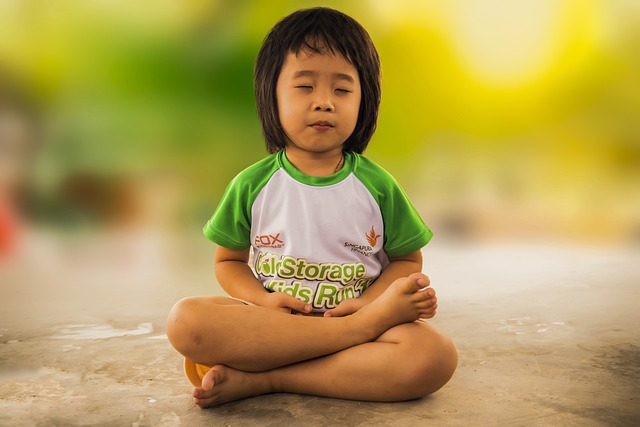 Mindfulness and Stress Management
Stress is an inevitable part of life. However, the way we respond to stress can have a significant impact on our health and well-being. Mindfulness and meditation are practical tools for managing and reducing stress.
By focusing on the present moment, mindfulness encourages us to avoid our habitual reactions to stress. Instead of getting caught up in a cycle of negative thoughts and emotions, mindfulness teaches us to observe these feelings with non-judgmental awareness. This shift in perspective can help reduce the intensity of stress reactions, making them more manageable.
Furthermore, through practices such as five-minute meditation, mindfulness cultivates a greater sense of calm and relaxation. Research has shown that regular meditation can reduce the levels of the stress hormone cortisol, leading to a host of physical and mental health benefits, including improved sleep, increased focus, and better mood regulation.
Guided 5-Minute Meditation Exercises
To help you get started on your mindfulness journey, here are a few guided five-minute meditation exercises.
1. Breathing Meditation
Sit comfortably and close your eyes. Inhale deeply a few times to ease tension in your body. Now, direct your focus to your natural breath. Observe the sensations of the breath flowing in and out of your body. Should your mind wander, gently guide your attention back to your breath. Continue this for five minutes.
2. Body Scan Meditation
Close your eyes and engage in a series of deep breaths. Now, gradually shift your attention through different body parts up to your head, starting from your toes. As you focus on each part, try to release any tension or discomfort. This process of attention and release promotes relaxation and reduces stress.
3. Loving-Kindness Meditation
Start by shutting your eyes and inhaling deeply. Now, imagine sending love and kindness to yourself. You can use a phrase like "May I be happy. May I be healthy? May I be safe?" Repeat this phrase a few times. Next, think of someone you care about and imagine sending them the same love and kindness. Continue this practice for five minutes.
Conclusion
In conclusion, five-minute meditation strategies are powerful for stress management and overall well-being. They offer a practical and accessible way to cultivate mindfulness and peace in our busy lives. While the journey may present challenges, remember that mindfulness involves patience and practice.
Embrace these strategies, explore the exercises, and take that five-minute leap towards a stress-free life. Remember, tranquility is not a distant dream but a mindful breath away. So, take that breath. Dive into the profound tranquility that awaits within you. Discover the oasis of peace that exists in every moment. Make every minute count. Because your mind deserves the serenity it's capable of.