The Benefits of Meditation Therapy: A Comprehensive Guide for Mental Wellness
Meditation therapy is a practice that involves using various techniques to train the mind and enhance mental well-being. It encompasses a range of practices to achieve heightened awareness, focus, and relaxation. Unlike traditional meditation, meditation therapy specifically targets mental health benefits and is often guided by therapeutic principles.
The roots of meditation can be traced back thousands of years across diverse cultures and religious traditions. Early records suggest that meditation was integral to ancient Eastern philosophies, such as Hinduism and Buddhism, where it was used for spiritual development and enlightenment. Over time, meditation practices spread globally and took on various forms. In the Western world, meditation gained popularity in the 20th century, particularly in psychological and therapeutic applications.
In recent decades, there has been a significant surge in the popularity and acceptance of meditation therapy. This rise can be attributed to an increased awareness of mental health issues and a growing interest in holistic approaches to wellness. Scientific research supporting the mental health benefits of meditation has also contributed to its acceptance in mainstream culture. Today, meditation is widely embraced as a complementary therapy and a valuable tool for promoting mental well-being.
Different Forms of Meditation
1. Mindfulness Meditation
Mindfulness meditation involves cultivating a heightened awareness of the present moment without judgment. Practitioners focus on their breath, bodily sensations, or external stimuli, fostering a non-reactive and accepting state of mind.
2. Transcendental Meditation
Transcendental meditation is a mantra-based technique where individuals silently repeat a specific mantra to achieve a state of restful alertness. It aims to transcend ordinary thought and access a unique state of consciousness.
3. Loving-kindness Meditation
Loving-kindness meditation, also known as "Metta," involves directing feelings of love and compassion toward oneself and others. This practice aims to promote positive emotions and a sense of interconnectedness.

How Meditation Therapy Works
Meditation therapy is grounded in the fundamental principle that intentional mind training can positively influence emotional and physical well-being. The techniques employed in meditation therapy are diverse but commonly involve cultivating focused attention, practicing controlled breathing, and nurturing a non-judgmental awareness of thoughts and feelings. This deliberate mental conditioning serves as the core mechanism through which meditation therapy manifests its therapeutic benefits.
The Interconnected Mind and Body
Emphasizing the profound interconnectedness of the mind and body, meditation therapy significantly focuses on mindfulness and concentration. By engaging in these practices, individuals journey toward a deeper understanding of how mental states intricately influence physical sensations and vice versa. This recognition of the mind-body connection is foundational to the therapeutic aspects of meditation, offering a holistic approach to well-being.
Stress Reduction
1. Impact on Cortisol Levels
Meditation therapy demonstrates its effectiveness in stress reduction by significantly decreasing the levels of the stress hormone cortisol within the body. Regular engagement in meditation becomes a proactive strategy for regulating the body's stress response, fostering a state of equilibrium and relaxation.
2. Alleviating Chronic Stress
Acknowledging the pervasive impact of chronic stress on mental health, meditation serves as a proactive and empowering approach to stress management. Equipping individuals with tools to navigate daily challenges, meditation becomes a transformative strategy for enhancing resilience and composure in the face of prolonged stress.
Anxiety and Meditation
1. Mindfulness for Anxiety
Mindfulness meditation emerges as a powerful tool for managing anxiety by redirecting attention to the present moment. This practice interrupts anxious thought patterns, allowing individuals to cultivate a more measured response to stressors and fostering a sense of calm and stability.
2. Managing Panic Attacks
Meditation techniques, including deep breathing and guided visualization, are pivotal in managing and preventing panic attacks. These practices empower individuals to regain control over their emotions, providing a structured and calming framework for navigating the intensity of panic-inducing situations.
Depression and Meditation
1. Boosting Mood-Regulating Neurotransmitters
The positive link between meditation and mental health extends to depression, with research suggesting an increase in mood-regulating neurotransmitters like serotonin and dopamine. This neurochemical impact contributes to the alleviation of depressive symptoms and an enhancement of overall mood.
2. Addressing Symptoms Through Meditation
In the realm of depression, mindfulness-based cognitive therapy (MBCT) emerges as a potent intervention. Seamlessly integrating cognitive therapy principles with mindfulness practices, individuals develop a more balanced and adaptive response to depressive thoughts, presenting a promising avenue for preventing the recurrence of depressive episodes.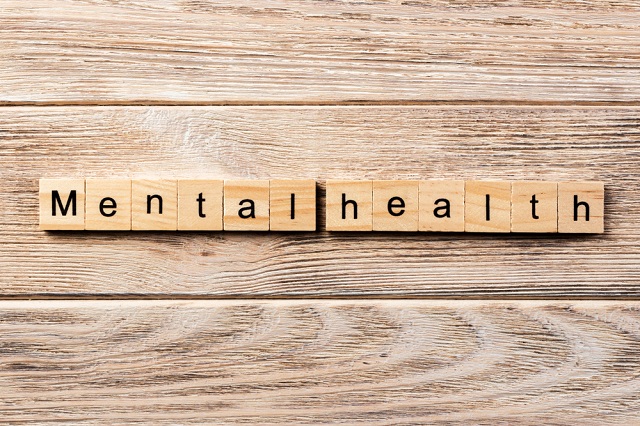 Cognitive Benefits of Meditation
1. Enhancing Attention Span
Engaging in regular meditation practices has demonstrated a correlation with notable improvements in attention and focus. Mindfulness meditation, which emphasizes cultivating a heightened awareness of the present moment, is particularly effective for training the mind to sustain attention on a chosen focal point. This focused attention enhances concentration and lays the foundation for improved cognitive performance.
2. Mind-Wandering and Meditation
Meditation is a powerful tool for heightening individuals' awareness of the mind's tendency to wander. Through dedicated, focused attention exercises, practitioners gain the ability to redirect and control their thoughts, diminishing mind-wandering tendencies. This enhanced cognitive control contributes to improved mental clarity and efficiency.
3. Effects on Short-Term and Long-Term Memory
Research suggests that meditation can positively influence both short-term and long-term memory. Mindfulness practices within contemplation may be crucial in enhancing the encoding and retrieval processes vital for memory formation. This suggests that incorporating meditation into one's routine can bolster memory function.
4. Cognitive Decline and Meditation
As the global population ages, the interest in utilizing meditation to mitigate cognitive decline has grown significantly. Emerging research indicates that regular meditation may contribute to maintaining cognitive function in older adults, presenting a potential avenue for reducing the risk of conditions such as Alzheimer's disease. This highlights the broader mental benefits that meditation can offer throughout various stages of life.
Cultivating Emotional Well-being
1. Coping with Life's Challenges
Meditation is a potent tool, empowering individuals with the necessary skills to navigate life's challenges with heightened emotional resilience. By nurturing a non-reactive awareness through meditation practices, individuals gain the capacity to respond to challenging situations with a sense of composure and mental clarity. This cultivated resilience becomes valuable in effectively managing life's inevitable ups and downs.
2. Emotional Regulation Through Meditation
Mindfulness meditation, distinguished by its emphasis on non-judgmental observation, becomes a transformative practice for teaching individuals how to observe their emotions without immediate reactivity. This mindful awareness is a buffer against emotional impulsivity, fostering measured, adaptive, and conducive responses to emotional well-being. Through this process, individuals develop a healthier relationship with their emotions, promoting emotional regulation and balance.
3. Recognizing and Understanding Emotions
Meditation emerges as a facilitator for self-reflection, encouraging the development of heightened self-awareness. Through consistent engagement in contemplation, practitioners become more attuned to the nuances of their emotions. This heightened emotional intelligence facilitates a deeper understanding of the underlying factors influencing their mental states, leading to increased self-insight and emotional well-being.
4. Mindful Decision-making
The enhanced self-awareness cultivated through meditation becomes a cornerstone for mindful decision-making. By leveraging this newfound awareness, individuals can make decisions more aligned with their values and long-term goals. Meditation introduces a valuable pause in decision-making, allowing thoughtful consideration and reducing impulsive reactions to emotional stimuli. This intentional and measured approach to decision-making contributes to overall emotional resilience and well-being.
Physical Health Benefits of Meditation
1. Lowering Blood Pressure
Research has established a correlation between meditation and reductions in blood pressure, underscoring its potential contribution to cardiovascular health. The relaxation response elicited by reflection is a countermeasure to the adverse effects of stress on the cardiovascular system. Through regular practice, individuals may experience a positive impact on blood pressure levels, promoting overall heart well-being.
2. Improving Heart Health
The holistic benefits of meditation extend seamlessly to heart health, with emerging studies suggesting that consistent meditation may play a pivotal role in diminishing the risk of cardiovascular diseases. This holistic approach to well-being, encompassing both mental and physical aspects, emphasizes the potential of meditation as a proactive measure in promoting a healthier heart.
3. Meditation and Immune Response
Meditation emerges as a supportive practice for immune system function. Studies indicate that engaging in meditation is associated with enhancements in immune response. Reducing stress and inflammation through meditation contributes to a more robust immune system, potentially fortifying the body's defenses against illnesses.
4. Preventing Illness Through Meditation
Meditation's influence on overall well-being positions it as a potential factor in preventing illness. The cultivated mind-body connection inherent in meditation promotes a harmonious balance across various physiological systems, potentially bolstering the body's resilience against diseases. By fostering overall health and equilibrium, meditation becomes a proactive element in maintaining a robust and responsive immune system.
Integrating Meditation into Daily Life
1. Setting Realistic Goals
Integrating meditation into daily life hinges on establishing pragmatic and attainable goals. Commencing with brief sessions and gradually extending the duration allows a smoother assimilation of the practice into daily routines, promoting sustained engagement over time.
2. Overcoming Common Challenges
Consistency is pivotal in meditation, yet individuals often encounter hurdles like time constraints and distractions. Overcoming these challenges involves practical strategies, such as carving out a dedicated space for meditation and seamlessly incorporating the practice into existing daily routines. By proactively addressing these common obstacles, individuals can enhance the sustainability of their meditation practice.
3. Mindful Eating
Mindful eating entails immersing oneself fully in the sensory experience of eating, fostering a healthier relationship with food. This practice encourages heightened awareness of hunger and fullness cues, instilling a mindful approach to nutrition that transcends habitual consumption patterns.
4. Mindful Walking
The fusion of physical activity and mindfulness principles in walking meditation transforms routine walks into meditative practices. Attending to each step and breath elevates a mundane activity, infusing it with mindfulness promoting mental clarity and relaxation in daily life.
Meditation Techniques for Beginners
Guided Meditation
Guided meditation involves following a teacher's instructions or recording to direct the mind's focus. Tailored for beginners, this form of meditation offers a structured and supportive introduction to the practice, facilitating a gradual and accessible entry into the transformative world of meditation.
Body Scan Meditation
Body scan meditation systematically directs attention to different body parts, fostering relaxation and heightened awareness. Recognized for its efficacy in stress reduction, this practice enhances the mind-body connection, making it an effective tool for individuals exploring meditation for the first time.
Breathing Exercises
Foundational to many meditation practices, focused breathing exercises like diaphragmatic or box breathing play a crucial role. By controlling their breath, individuals can calm the nervous system, establishing a gateway to mindfulness that is particularly beneficial for beginners.
Loving-kindness Meditation
Cultivating feelings of love and compassion towards oneself and others, loving-kindness meditation promotes positive emotions, empathy, and a profound sense of interconnectedness with the broader community. This practice serves as a heart-centered introduction to meditation for beginners, fostering a positive and inclusive mindset.
Considerations and Precautions
Consultation with Healthcare Professionals: Before embarking on a meditation practice, individuals with existing mental health conditions should seek guidance from healthcare professionals. While meditation can complement therapeutic approaches, it is essential to recognize that it is not a substitute for professional medical advice and treatment.
Adapting Meditation for Different Individuals: Meditation's adaptability allows for customization to suit individual preferences and needs. Tailoring the approach ensures accessibility and enjoyment, fostering a personalized and sustainable meditation practice aligned with diverse lifestyles.
Recognizing Limitations and Seeking Appropriate Support: Meditation is inherently diverse, and its suitability varies from person to person. Acknowledging individual limitations is crucial, prompting the pursuit of additional support when necessary. Mental health professionals can provide valuable guidance on integrating meditation into a comprehensive wellness plan, ensuring a holistic approach to mental and emotional well-being.
Conclusion
The comprehensive examination of meditation therapy underscores its diverse benefits for mental well-being, from stress reduction to improved cognitive function and emotional resilience. This holistic approach positions meditation as a powerful tool for promoting mental health. 
By seamlessly integrating meditation into routine activities and cultivating a consistent practice, individuals can tap into its positive effects. Looking ahead, the conclusion briefly explores the evolving landscape of meditation therapy in mental health, anticipating an increased prominence in mainstream interventions as ongoing research continues to unveil its efficacy and underlying mechanisms.
The continued exploration and integration of meditation into various therapeutic modalities present promising prospects for the future of mental health care.