Why Do We Feel Cold After Meditation?
Why Do We Feel Cold After Meditation? Chilled out turns literal; you've whisked your conscious meditative nirvana, only to return feeling paradoxically cold. An unexpected reaction, yes, but you're not alone in this frosty aftermath. "Why do you feel cold after meditation?" you wonder as goosebumps fleck your tranquil skin. This article explores the intriguing phenomenon of your bodily thermostat seemingly taking a nosedive post-meditation.
We unravel the science behind it, draw upon spiritual explanations, and delve into data surrounding physiological changes during meditation. Is it simply lowering heart rate, or perhaps there's more than just mundane physiology at play here? Might it be an iceberg tip of unconscious emotional surfacing or tucked in the folds of spiritual energy flow? Gear up to demystify this problem through the lens of psychology, spirituality, and anecdotal experiences of fellow meditators.
Understanding the Meditation Process
Meditation, at its core, is a practice of mindfulness and heightened self-awareness. It's a mental exercise that encourages focus, concentration and a sense of calm. Meditation takes many forms, from the classic Zen sitting in silence to the rhythmic movement of Tai Chi. Regardless of the specific method, the universal goal is mental clarity and emotional calm.
This serene state is achieved by quieting the mind and relaxing the body. As you meditate, your heart rate slows down, your breathing deepens, and your body enters a state of relaxation akin to the first stages of sleep. This physiological shift, coupled with the mental focus required in meditation, is believed to cause various physical sensations, including the sensation of cold.
Therefore, meditation is a delicate balancing act between the mind and the body. It's a process that takes you from the external world of sensory stimulation to the internal world of thoughts, emotions, and physiological responses. You may encounter unexpected sensations as you navigate this internal landscape, such as feeling cold.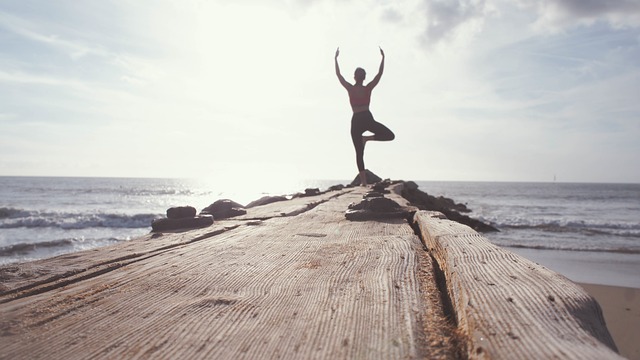 The Connection Between Meditation and Body Temperature
Chilling Insights
The connection between meditation and body temperature is fascinating. Body temperature is regulated by the hypothalamus, a part of the brain that functions as the body's thermostat. During meditation, your body goes into a state of relaxation, and your metabolic rate decreases, which can lead to a drop in body temperature.
Icy Feats of Mind
In some forms of meditation, like deep Zen or transcendental meditation, practitioners can even significantly lower their body temperature. Monks in the Himalayas have been known to dry wet sheets on their naked bodies in freezing temperatures – a testament to the vital link between meditation and body temperature.
However, not everyone who meditates experiences a drop in body temperature. Some people may feel a sensation of warmth or heat. This disparity points to the individual nature of meditation experiences and how various factors can influence the sensations one feels during and after a session.
Expert Opinions on Meditation and Body Temperature
Experts in meditation and mindfulness have weighed in on feeling cold after meditation. Most agree that it's a normal reaction and attribute it to the physiological changes during meditation.
Dr. Herbert Benson, a pioneer in mind-body medicine and author of "The Relaxation Response," explains that during meditation, the body enters a state of deep relaxation, which can lead to a decrease in metabolism and, subsequently, body temperature.
Spiritual teachers, on the other hand, often link this sensation to the flow of spiritual energy or 'prana' in the body. They suggest that feeling cold might indicate a release of energy during meditation.
Whether you lean towards the scientific or spiritual explanation, the consensus is clear: feeling cold after meditation is a normal and harmless experience. It's just another exciting aspect of this multifaceted practice.
Why Do We Feel Cold After Meditation?
The scientific community offers several explanations for the sensation of cold after meditation. One theory is that the drop in body temperature results from the slowed metabolic rate during meditation. As your body relaxes and your heart rate slows, your metabolism decreases. This decrease in metabolic activity reduces the heat your body generates, making you feel cold.
Another theory suggests that the sensation of cold is related to the relaxation of muscles during meditation. As your muscles relax, blood vessels in your skin constrict, reducing blood flow and leading to a drop in skin temperature. This drop in skin temperature is what you might perceive as a sensation of cold.
Yet another explanation is that the sensation relates to your body's stress response. When stressed, your body goes into 'fight or flight' mode, including increased heart rate and muscle blood flow. When you meditate, you switch off this stress response. As a result, your heart rate slows down, and your blood vessels relax, which can lead to a feeling of coldness.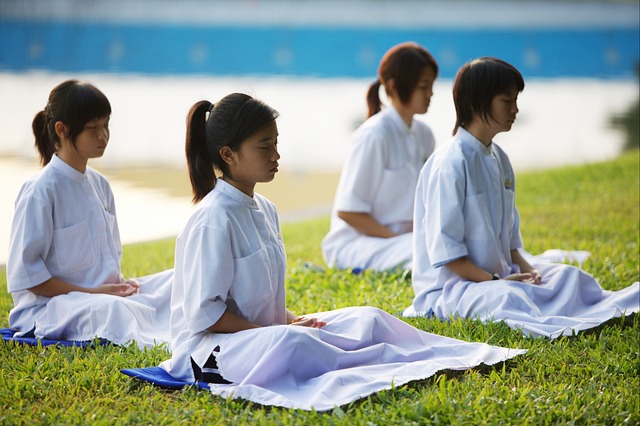 Cold Sensations After Meditation
Personal experiences with the sensation of cold after meditation are as varied as those who practice it. Some meditators report a gentle, gradual cool-down akin to the sensation of walking into an air-conditioned room. Others describe a more abrupt, intense cold, like stepping out on a winter's day.
Other sensations, such as tingling or numbness, often accompany these experiences. Some meditators even report a sense of floating or weightlessness. These sensations are usually not distressing but rather intriguing, adding to the mystique and allure of the meditation journey.
Despite the differences in personal experiences, there's a common thread: the sensation of cold is not viewed as a negative side effect but rather a part of the meditative process. It's seen as a sign that the body is relaxing and the mind is reaching a state of heightened awareness.
How to Handle Feeling Cold After Meditation
If you often feel cold after meditation, there are several strategies you can employ to manage this sensation. First, consider your environment. Make sure the room you're meditating in is warm enough. Consider adding a space heater or adjusting the room temperature before you begin.
Next, dress warmly. Even if the weather is warm, you should have a light blanket or shawl to wrap around yourself after your session. Wearing layers can also help maintain your body temperature.
You can also use your breath. Deep, slow breathing can help increase your core body temperature. Try incorporating warming breath work, such as the yogic 'Breath of Fire,' into your meditation.
Most importantly, remember that the sensation of coldness after meditation is not harmful. It's simply your body responding to the changes in your physiological state. If the sensation is not causing discomfort, there's no need to worry.
Other Physical Reactions to Meditation
Feeling cold is one of the many physical reactions you may experience during or after meditation. Other familiar sensations include tingling, numbness, or even a sense of floating. You might also notice changes in your breathing or heart rate or feelings of relaxation or tension in different body parts.
These sensations are all part of your body's response to the relaxation and focus that meditation brings. They're not only expected but also an essential part of the meditative experience. They offer insights into the mind-body connection and provide a tangible way of tracking your progress in meditation.
However, if you ever experience discomfort or distressing sensations during meditation, it's essential to consult with a healthcare professional or a meditation teacher. While meditation is generally safe, listening to your body and adjusting your practice as needed is essential.
The Benefits of Meditation Despite the Cold Sensation
Cold Comfort
Despite the cold sensation that some people experience, the benefits of meditation far outweigh any temporary discomfort. Regular meditation can help reduce stress, improve focus and concentration, enhance self-awareness, and promote a general sense of well-being.
Physiological Benefits of Meditation
From a physiological perspective, meditation can lower blood pressure, improve cardiovascular health, and enhance immune function. It can improve sleep, reduce chronic pain, and even slow aging.
From a psychological perspective, meditation can help improve mood, reduce anxiety and depression, and enhance resilience to stress. It's also been shown to improve self-esteem and self-compassion and even enhance creativity and problem-solving skills.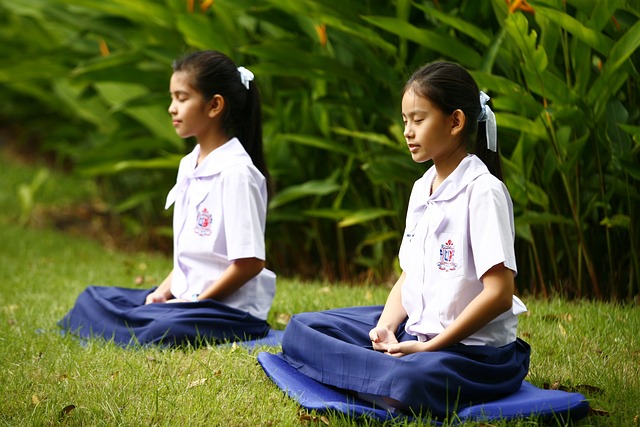 Conclusion
Following meditation, experiencing a sensation of coldness is a frequent and entirely natural occurrence. It's a physical manifestation of the deep relaxation during meditation and a sign of the mind-body connection at work. Whether you interpret it from a scientific or a spiritual perspective, the cold sensation is a fascinating aspect of the meditative journey.
Meditation is a highly personal experience, and everyone's journey is unique.
Embrace the sensations that arise during your practice, whether it's a feeling of cold, a sense of calm, or a moment of insight. Each sensation is a stepping stone on your path to mindfulness and self-awareness. Happy meditating.