Exploring the Best Meditation Techniques
In today's fast-paced world, where stress and anxiety are daily, finding the Best Meditation Techniques has become more critical than ever. Meditation is a potent practice that can assist you in accomplishing precisely that. In this article, we'll explore some of the best meditation techniques that are effective and easy to incorporate into your daily life.
Join us as we delve into the calming power of mindfulness meditation, the compassion-cultivating practice of loving-kindness meditation, and the transcendental experience offered by Transcendental Meditation (TM).
By the end of this exploration, you'll have a deeper understanding of these meditation practices and be well-equipped to choose the one that resonates most with your unique needs and aspirations. So, let's begin our journey toward inner peace—a journey that can transform your life in ways you may never have imagined.
The Calming Power of Mindfulness Meditation
Mindfulness meditation revolves around complete presence in the current moment. It involves paying attention to your breath, sensations in your body, and the thoughts that pass through your mind without judgment. This practice helps you cultivate awareness and develop a deep sense of calm. Mindfulness meditation, often heralded as one of the most accessible and effective meditation techniques, can uniquely quiet the mind and usher in a profound sense of calm.
At its core, mindfulness invites us to be fully present in the moment, to observe our thoughts, emotions, and sensations without judgment, and to breathe. This practice serves as a sanctuary amid the chaos of our daily lives, offering a serene refuge where we can disentangle ourselves from the web of worries and distractions. 
With each mindful breath, we gradually become aware of transcending the outside world's noise and discovering a tranquil oasis within ourselves. As we delve deeper into the practice, the calming effects of mindfulness extend beyond meditation sessions, permeating our daily existence and guiding us toward a state of inner peace that feels like a gentle embrace during life's storms.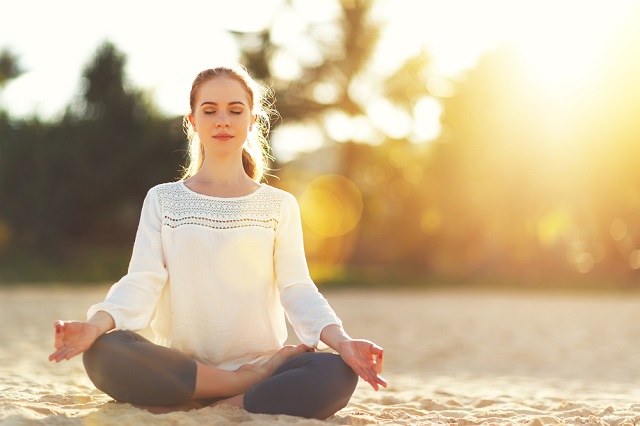 Benefits of Mindfulness Meditation
The benefits of mindfulness meditation extend far and wide, touching various aspects of our physical and mental well-being. One of its most acclaimed virtues is its ability to reduce stress and anxiety. By training the mind to stay present and non-judgmental, mindfulness helps to alleviate the burdens of worry and tension, fostering a deep sense of calm.
Moreover, mindfulness meditation is a powerful tool for enhancing emotional well-being. It allows individuals to navigate their emotions, fostering resilience and emotional balance easily. Furthermore, regular practice improves concentration and focus, sharpening the mind's ability to stay attentive and engaged. 
Lastly, mindfulness meditation fosters self-awareness, helping individuals deeply understand their thoughts, emotions, and behaviors. In essence, it acts as a mirror reflecting the inner workings of the self, paving the way for personal growth and a greater sense of well-being.
How to Practice Mindfulness Meditation
1. Find a Quiet Space
Begin your mindfulness meditation practice by selecting a serene and peaceful environment where you can fully immerse yourself in the present moment. Ideally, this space should be free from external distractions and noises. Whether it's a cozy corner in your home or a quiet park outdoors, finding a tranquil spot is the first step towards creating a conducive atmosphere for meditation.
2. Get Comfortable
Once you've found your quiet sanctuary, sit down or lie down in a comfortable position. The key here is to find a posture that allows you to relax while remaining alert. You can sit on a cushion or chair with your back straight and your hands resting on your lap or thighs. If you prefer, you can also lie down on your back with your arms by your sides. Comfort is essential, as it allows you to focus your attention inward without physical distractions.
3. Focus on Your Breath
Gently close your eyes and take a few deep, intentional breaths. Savor the coolness of the air as it enters your nostrils and the warmth as it departs. Gradually allow your breath to return to its natural rhythm and shift your focus to the sensations of each inhalation and exhalation. Observe the ascent and descent of your chest or the gentle swelling and subsiding of your abdomen. Your breath becomes the anchor that keeps you rooted in the present moment, and with every breath, you draw closer to a state of deep mindfulness.
4. Observe Sensations
As you breathe mindfully, become attuned to your body and mind. Observe sensations, emotions, and thoughts without judgment, like passing clouds. If you notice tension, anxiety, or random thoughts, greet them with acceptance and curiosity. Mindfulness creates space for self-discovery and self-compassion.
5. Start Small
For beginners, it's okay to start with a few minutes daily. Short sessions help establish a regular practice. Over time, you can extend them as you get more comfortable. Consistency matters more than session length—whether five or twenty minutes, mindfulness will foster inner peace and well-being.
Mindfulness meditation is not a destination but a journey, a daily exploration of the present moment that can transform how you perceive and engage with the world. This powerful technique can become invaluable on your path to inner peace and self-discovery with patience and practice.
Loving-Kindness Meditation
Loving-kindness meditation, often called "Metta" meditation, offers a profound and transformative journey into compassion and empathy. At its heart, Metta meditation is about nurturing feelings of love and benevolence towards oneself and all living beings. It encourages practitioners to extend the warmth of their hearts to encompass the entire universe with boundless goodwill.
This practice beautifully exemplifies the essence of interconnectedness, as it teaches us to recognize all beings' shared humanity and suffering. By repeating loving-kindness phrases and directing well-wishes towards ourselves, loved ones, acquaintances, and even those with whom we may have conflicts, we cultivate a profound sense of compassion that transcends boundaries.
With its focus on kindness and empathy, Metta meditation is a potent reminder of the power of love to heal and unite, making it a practice that can genuinely transform the individual and the world.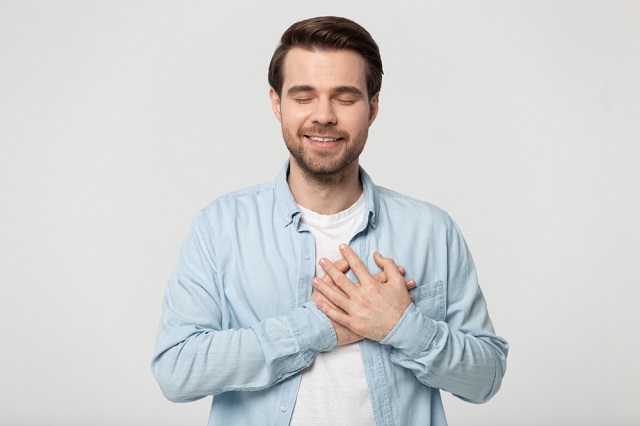 Benefits of Loving-Kindness Meditation
Loving-Kindness Meditation, often called Metta meditation, offers many benefits that ripple through our lives, fostering a profound sense of compassion and emotional well-being. One of its remarkable virtues lies in its capacity to increase feelings of compassion and empathy. 
By repeating loving-kindness phrases, individuals nurture a deeper understanding of all beings' shared humanity and suffering, leading to an innate sense of connectedness and empathy towards others. Moreover, Metta meditation is a powerful antidote to anger and resentment, softening the edges of negative emotions and replacing them with a sense of goodwill and forgiveness. 
As the practice extends its reach, it strengthens interpersonal relationships, fostering a deeper connection with others based on mutual understanding and kindness. Ultimately, the practice of Loving-Kindness Meditation acts as a beacon of emotional well-being, illuminating the path to inner peace, empathy, and harmonious connections with those around us.
How to Practice Loving-Kindness Meditation
1. Choose Your Mantra
The practice of Loving-Kindness Meditation begins with selecting a positive phrase or mantra that embodies your well-wishes for yourself and others. This mantra serves as the foundation upon which you'll build your practice. It might be something as simple as "May I be happy. May I be healthy? May I be safe?"May I live with ease." These phrases are the seeds of compassion you will cultivate and nourish throughout meditation.
2. Focus on Yourself
To commence your meditation, find a comfortable and quiet space. Sit or lie down relaxed, close your eyes, and take a few deep, grounding breaths. As you begin, direct your chosen loving-kindness phrases towards yourself. Repeat them gently and sincerely, allowing the words to flow naturally. Visualize the warmth of your heart expanding with each term, sending these well-wishes inward, nourishing your soul with love and kindness.
3. Gradually Extend to Loved Ones
After focusing on yourself, turn your attention to loved ones. Picture their faces, friends, family, or those dear to your heart. Recite the loving-kindness phrases, wishing them happiness, health, safety, and ease. Imagine a warm, radiant glow of love embracing them, deepening your bond and goodwill.
4. Include Acquaintances and Neutral People
As you progress in your meditation, extend your loving-kindness to acquaintances and individuals you may not have strong feelings towards—those who exist on the periphery of your life. This practice broadens your circle of compassion and reinforces your understanding of the interconnectedness of all beings.
5. Healing Through Compassion
Loving-Kindness Meditation has a remarkable power to heal and reconcile. Shift your focus to those you have conflicts with, even though it may be challenging. Send them loving-kindness wishes, visualizing animosity barriers softening as your warmth and goodwill embrace even those with whom you've had differences.
6. Radiate Love Universally
Finally, let your loving-kindness meditation radiate outward to encompass all living beings. Imagine your compassion spreading like ripples on water, touching every corner of the world. Visualize a planet bathed in the light of love, where everyone experiences happiness, health, safety, and ease. This expansive meditation nurtures your heart and contributes to the collective well-being and harmony of the universe.
Transcendental Meditation
Transcendental Meditation, commonly known as TM and recognized by its abbreviation, is a celebrated meditation technique renowned for its simplicity and profound effectiveness. At its core, TM is a mantra-based practice that promises to transcend the boundaries of ordinary thought. 
Practitioners engage in this meditation by silently repeating a specific mantra—a carefully chosen word or sound—allowing it to become a rhythmic, internal chant. This repetitive mantra guides the mind beyond everyday thinking, leading to deep relaxation and inner serenity. 
The beauty of TM lies in its accessibility, making it a practice that can be effortlessly integrated into daily life, irrespective of one's spiritual or philosophical beliefs. As individuals delve into the realm of Transcendental Meditation, they unlock a doorway to a profound inner world, where the distractions of the external world dissipate, and a deep sense of tranquility and bliss emerges.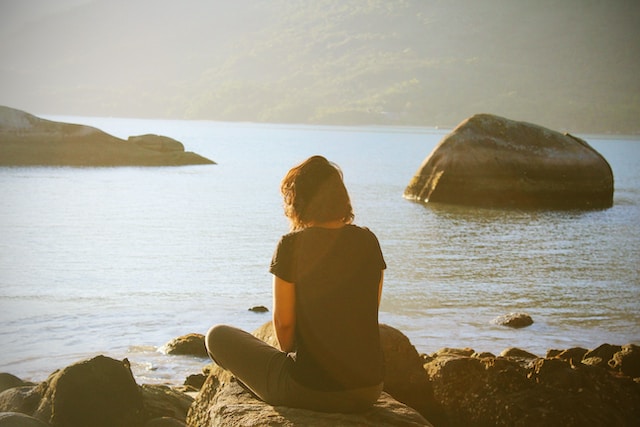 Benefits of Transcendental Meditation
Transcendental Meditation (TM) offers many benefits that resonate deeply with individuals seeking to enhance their mental, emotional, and physical well-being. First and foremost, TM is a formidable ally in the battle against stress and anxiety. By guiding practitioners to transcend ordinary thought, it creates a haven of calm amidst the storms of daily life, allowing for profound relaxation and relief from the burdens of stress. 
Moreover, TM catalyzes creativity and clarity of thought, sharpening the mind's ability to innovate and solve problems. It fosters overall well-being, improving physical health and reducing blood pressure. The practice's hallmark is its ability to induce deep relaxation, providing a sanctuary where the mind and body can rejuvenate and flourish. 
As individuals delve into the depths of Transcendental Meditation, they uncover a treasure trove of benefits that enrich every facet of their existence, from inner serenity to heightened creativity.
How to Practice Transcendental Meditation
1. Learn from a Certified Teacher
Transcendental Meditation (TM) is a meditation technique best learned under the guidance of a certified teacher. These instructors provide personalized advice and a specific mantra tailored to each individual. They impart not only the technique but also the understanding needed for a successful TM practice.
2.Sit Comfortably in a Quiet Space
Once you've received your personalized mantra, it's time to embark on your meditation journey. Discover a tranquil location where you can be undisturbed. Sit comfortably with your back straight, either in a chair or on a cushion. Close your eyes gently.
3. Silently Repeat Your Mantra
Begin the meditation by silently repeating your mantra in your mind. The mantra is a specific word or sound chosen for its vibrational qualities and serves as the focal point of your meditation. Allow the mantra to flow effortlessly, like a gentle mental chant. There's no need to concentrate intensely; let it be a natural, repetitive process.
4. Let Go of Thoughts
During your TM practice, thoughts may naturally arise. This is normal. When thoughts come to mind, don't try to force them away or engage with them. Instead, gently and effortlessly return your focus to the silent repetition of your mantra. The mantra acts as a vehicle to transcend ordinary thinking, providing a pathway to deeper states of consciousness.
5. Practice for 15-20 Minutes
Engage in TM for about 15-20 minutes per session. This duration is optimal for accessing the profound relaxation and inner bliss that TM is known for. As you meditate, you'll find that the sense of time may fade, and you'll experience a tranquil state of being.
Final Thoughts: Exploring the Best Meditation Techniques
Meditation is an inherently personal voyage; no universal, one-size-fits-all method exists. The best meditation technique for you is the one that resonates most with your goals and preferences. Whether you choose mindfulness meditation, loving-kindness meditation, or transcendental meditation, the key is to start and make it a regular part of your life. Over time, you'll discover the profound benefits of finding inner peace through meditation.