Daily Meditation for Positive Energy: The Miraculous Effects 
Daily Meditation for Positive Energy: In today's fast-paced world, where the demands of modern life often leave us feeling overwhelmed and disconnected from our inner selves, the pursuit of inner peace and positivity has taken on unprecedented importance. Amid the hustle and bustle, we seek solace and a sense of balance that can seem increasingly elusive. 
In this relentless pursuit of happiness and tranquility, one age-old practice has stood the test of time, consistently revealing its profound worth – daily meditation. Meditation, the art of quieting the mind and connecting with our deepest selves, offers a sanctuary of serenity amidst the chaos of our daily existence. It is a timeless practice that transcends cultural and historical boundaries and is revered for its remarkable ability to nurture the human spirit. 
In this article, we embark on a journey to explore the miraculous effects that daily meditation can impart to our lives. By integrating this ancient wisdom into our modern routines, we unlock the potential to cultivate a continuous, vibrant flow of positive energy that revitalizes our mind, body, and soul.
Understanding Daily Meditation for Positive Energy
In today's whirlwind of responsibilities and constant connectivity, meditation has evolved to meet the demands of our modern lives. As we navigate the complexities of the 21st century, meditation has emerged as a beacon of solace and balance amid the chaos. 
Its applications extend far beyond the confines of ancient monasteries, as meditation has seamlessly integrated into our daily routines. From corporate boardrooms to healthcare facilities, schools, and living rooms, meditation has found its place, offering a profound antidote to the stresses and anxieties of our fast-paced world.
Its modern applications extend to stress reduction, improved focus and mental clarity, emotional well-being, and, most importantly, the cultivation of positive energy. As we explore these applications, we uncover how meditation empowers us to thrive during modernity's challenges.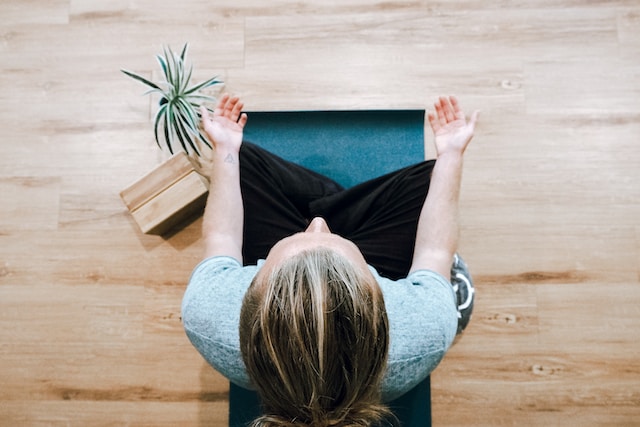 The Science of Positivity
The transformative power of meditation isn't merely anecdotal; a growing body of scientific evidence supports it and delves into the intricate workings of the human brain. Understanding the neuroscience behind meditation's effects reveals its profound impact on positivity and well-being. 
Researchers have unraveled the mysteries of meditation's influence on the brain through modern imaging techniques like functional magnetic resonance imaging (fMRI) and electroencephalography (EEG). These studies consistently show that regular meditation practices can lead to structural changes in the brain, enhancing regions associated with emotional regulation, empathy, and resilience. 
Additionally, meditation decreases activity in the amygdala, the brain's fear center, reducing stress responses. Such scientific insights underscore the tangible, neurobiological underpinnings of meditation's ability to cultivate positive energy and emotional balance in those who practice it regularly.
Benefits of Meditation for Positive Energy
Meditation is a powerful conduit to a more positive and fulfilling life by nurturing the mind and spirit. Firstly, it paves the path to inner peace by calming the mind. The daily cacophony of thoughts, worries, and anxieties can overwhelm and tire us. 
However, meditation offers a serene oasis where one can observe these thoughts without judgment, untangle mental clutter, and find a profound sense of tranquility. Secondly, meditation is akin to a daily dose of happiness. Regular practice has been scientifically linked to an increase in the production of serotonin and dopamine, often referred to as the "feel-good" neurotransmitters.
This boost in positivity empowers individuals to face life with a more optimistic outlook, fostering overall well-being. Through these two facets, meditation demonstrates its remarkable power to infuse daily life with a sense of inner peace and a heightened sense of positivity, ultimately enhancing the quality of life for those who embrace it.
Stress Reduction
One of the most remarkable aspects of daily meditation is its profound impact on stress reduction, often serving as a genuine lifesaver for those grappling with the relentless demands of modern life.
At the core of stress reduction, daily meditation stands out for its ability to lower cortisol levels, the infamous 'stress hormone.' When life's demands become overwhelming, cortisol production can skyrocket, leading to physical and emotional turmoil. 
However, meditation provides a refuge from this hormonal onslaught by significantly reducing cortisol production, effectively calming the stress response. As cortisol levels decrease, individuals experience a profound sense of calm, enabling them to navigate life's challenges with a clearer mind and a steadier heart.
Another remarkable aspect of daily meditation is its role in bolstering emotional resilience. This practice empowers individuals to better cope with life's ups and downs, offering a buffer against the emotional turmoil often accompanying adversity. Regular meditation cultivates a balance and emotional stability mindset, enabling individuals to face challenges with grace and composure. 
With heightened emotional resilience, individuals find themselves better equipped to withstand life's storms and thrive in the midst of them. In this way, meditation is a powerful tool for cultivating the mental fortitude needed to weather life's inevitable trials and tribulations.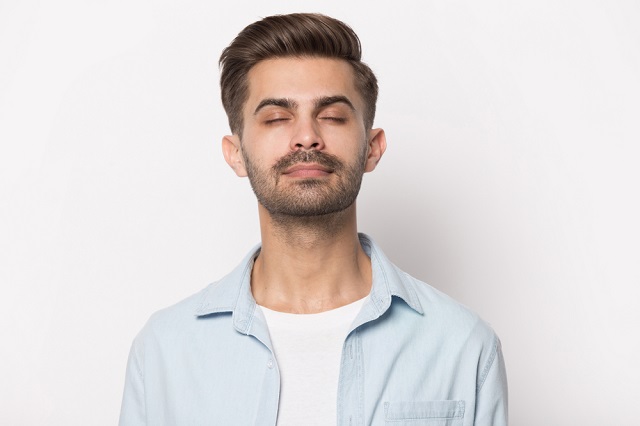 A Healthier Body and Mind
In pursuing a more balanced and fulfilling life, meditation is a valuable ally in fostering a healthier body and mind. Its benefits extend beyond stress reduction, encompassing enhanced cognitive abilities and improved sleep, thus promoting overall well-being.
Enhanced Focus and Concentration
One of the remarkable ways in which daily meditation contributes to a healthier mind is by sharpening focus and concentration. In our fast-paced world, distractions often leave us struggling to focus on essential tasks. However, regular meditation empowers individuals to reclaim control over their mental faculties. 
Meditation enhances focus and concentration by training the mind to remain present and avoid wandering. This heightened mental acuity not only aids in daily tasks but also nurtures creativity, enabling individuals to tackle challenges with greater precision and ingenuity.
Improved Sleep
Quality sleep is essential for maintaining physical and mental health, yet many struggle with sleep disturbances and insomnia. Meditation offers a natural remedy. Calming the mind and reducing stress help individuals drift into slumber more easily and enjoy more restful nights. 
Meditation creates a tranquil mental space, allowing the worries and anxieties of the day to dissipate, paving the way for a peaceful and rejuvenating sleep. With improved sleep quality, individuals wake up refreshed, ready to face the day with energy and vitality, thus further contributing to a healthier body and mind.
Connecting with Inner Energy
Meditation's profound impact extends to a deeper, more intrinsic level, facilitating the connection with our inner energy. This practice aligns the mind and body, fostering a profound sense of harmony and balance that transcends the physical realm and amplifies our self-awareness.
In our hectic lives, we frequently experience a sense of disconnection between our thoughts and physical sensations. Daily meditation bridges these two aspects of our being, creating a harmonious partnership between the mind and body. 
This newfound synergy promotes overall wellness and empowers individuals to navigate challenges gracefully and resiliently. As the mind and body align, a profound sense of inner energy emerges, infusing every aspect of life with vitality and positivity.
Meditation's remarkable facet lies in its power to heighten self-awareness. Through introspection and mindfulness, individuals better understand their inner selves, desires, and purpose. This newfound self-awareness empowers conscious choices and ignites passions, fostering a transformative journey of self-discovery that connects individuals with their internal energy, leading to a more balanced and fulfilling life.
Incorporating Meditation into Your Daily Routine
Integrating meditation into your daily routine is a transformative journey toward inner peace and positive energy. To embark on this path, it's essential to start slow. Meditation, similar to mastering any skill, demands dedication and patience. If you're new to meditation, don't rush the process. Begin with just a few minutes each day, gradually extending the duration as you become more comfortable with the practice.
Creating a dedicated space for your meditation is equally crucial. Find a peaceful and comfortable environment free from distractions. This tranquil space will become your sanctuary, immersing you in the practice entirely. In this serene setting, you can cultivate mindfulness and harness the power of meditation.
Lastly, set realistic goals for your meditation journey. Establish clear objectives that resonate with your needs and aspirations. Whether you seek to reduce stress, improve your sleep, or enhance your positivity, having well-defined goals will help you stay motivated and track your progress. 
In this way, by starting slow, finding a peaceful space, and setting achievable goals, you can smoothly incorporate meditation into your daily routine and reap the many benefits it offers For the sake of your wellness and your overall life satisfaction.
Conclusion
Daily meditation holds the key to a life infused with positive energy and well-being. It's a practice that calms the mind, reduces stress, and aligns the body, leading to a profound sense of inner peace. To all those seeking a happier, more balanced life, I encourage you to start your meditation journey.
The transformative benefits of this ancient practice are within reach, offering a path to a brighter, more harmonious existence. Embrace the potential for a renewed sense of positivity and vitality through the power of daily meditation.