Transcendental Meditation: The Ultimate Guide
Transcendental Meditation, often referred to as TM, is a widely practiced technique that promotes inner peace, relaxation, and overall well-being. Rooted in ancient Vedic traditions, TM has gained popularity as a practical and effective method for reducing stress and enhancing mental clarity.
Unlike other forms of meditation, TM involves using a mantra—a specific sound or phrase—to help the practitioner achieve a state of deep rest and transcendence. With regular practice, individuals can experience various benefits, including improved focus, reduced anxiety, increased creativity, and enhanced happiness.
In this article on Transcendental Meditation, we will explore the fundamental principles and techniques that make TM a powerful tool for achieving inner balance and self-discovery.
The Benefits of Transcendental Meditation 
Transcendental Meditation (TM) offers many benefits beyond relaxation and stress reduction. This ancient practice has been scientifically studied and proven to have a positive impact on various aspects of our physical, mental, and emotional well-being. 
One of the critical benefits of TM is its ability to promote deep relaxation, allowing the body to release accumulated stress and tension. This, in turn, can lead to improved sleep quality, reduced blood pressure, and enhanced immune function.
Furthermore, TM has been shown to have a profound effect on mental clarity and focus. Regular practice of TM can help individuals develop a greater ability to concentrate, leading to increased productivity and efficiency in daily tasks. Additionally, TM has been found to reduce symptoms of anxiety and depression, providing individuals with a greater sense of emotional stability and well-being.
Moreover, TM has improved overall brain function and cognitive abilities. Studies have shown that regular TM practice can enhance memory, attention span, and cognitive flexibility. This can be particularly valuable for individuals seeking to improve their academic or professional performance.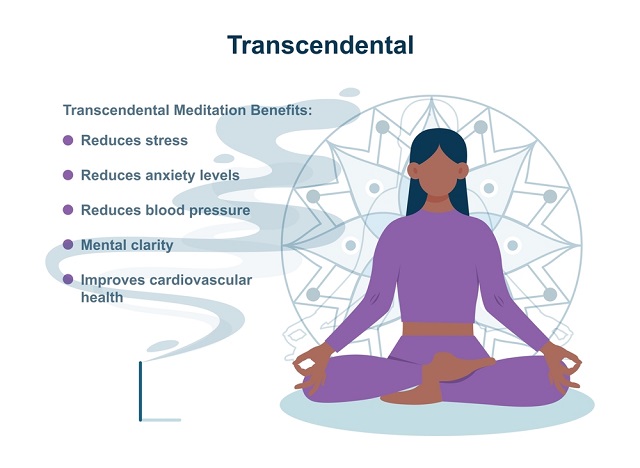 The Science Behind Transcendental Meditation
Transcendental Meditation (TM) has gained significant attention from the scientific community due to its potential benefits for mental and physical well-being. Numerous studies have been conducted to understand the underlying mechanisms and effects of TM on the human body and mind.
One of the critical aspects of TM is its ability to induce a state of deep relaxation and restful alertness. This state is characterized by reduced metabolic rate, decreased heart rate, and lowered levels of stress hormones such as cortisol. Research has shown that regular practice of TM can lead to long-term changes in the autonomic nervous system, resulting in reduced stress and improved overall resilience.
Brain imaging studies have also shed light on the effects of TM on brain function. During TM practice, there is a unique pattern of brain activity characterized by increased coherence and integration across different brain regions. This heightened coherence is associated with improved cognitive functioning, creativity, and emotional stability. 
Moreover, long-term TM practitioners have been found to have increased gray matter volume in regions associated with attention, memory, and emotional regulation.
The benefits of TM extend beyond mental well-being. Studies have shown that TM can have a positive impact on cardiovascular health.
Regular practice has been associated with reduced blood pressure, decreased risk of heart disease, and improved overall cardiovascular function. Additionally, TM has been found to enhance immune function, leading to a more robust immune response and increased resistance to illness.
How to Practice Transcendental Meditation
1. Find a Certified TM Teacher
To begin your journey with Transcendental Meditation (TM), it is essential to find a certified TM teacher who can guide you through the process. These teachers have undergone extensive training and can provide personalized instruction and support.
2. Learn Your Personal Mantra
During TM, a specific mantra is used to help focus the mind and facilitate the transcending process. Your TM teacher will provide a unique mantra based on various factors. It is important to keep your mantra confidential and use it solely during meditation.
3. Choose a Quiet and Comfortable Space
Select a quiet and peaceful space where you can meditate without distractions. It could be a designated meditation space or a cozy corner in your home. Ensure that the space is comfortable, with a cushion or chair that supports your posture.
4. Sit Comfortably and Close Your Eyes
Assume a comfortable seated position, either on a cushion or a chair. Close your eyes gently, allowing yourself to relax and let go of any tension in your body.
5. Repeat Your Mantra
Begin repeating your mantra silently in your mind. Allow the mantra to be effortless and natural, without any force or concentration. As thoughts arise, gently bring your attention back to the mantra.
6. Practice for 20 Minutes, Twice a Day
Engage in TM for 20 minutes, twice a day. Ideally, meditate once in the morning and once in the afternoon or evening. Consistency is vital, so establish a meditation routine that works best for you.
7. Gradually Transition to the External World
After 20 minutes, slowly transition back to the external world open your eyes, and allow yourself a few moments to reacquaint yourself with your surroundings. Allow yourself to carry the calm and clarity from your meditation into your daily activities.
8. Seek Guidance and Support
Throughout your TM practice, it is beneficial to seek guidance and support from your TM teacher. They can address any questions or concerns and provide further instruction to deepen your practice.
Remember, Transcendental Meditation is a personal journey, and each individual's experience may vary. With regular practice and patience, you can cultivate a more profound sense of inner peace, clarity, and well-being through the practice of TM.
Taking Your Transcendental Meditation Practice to the Next Level
Once you have established a regular Transcendental Meditation (TM) practice, you may want to deepen your experience and explore new dimensions of this ancient technique. Here are some suggestions for taking your TM practice to the next level:
1. Attend Advanced TM Courses: Consider attending advanced TM courses or retreats offered by certified TM teachers. These programs provide an opportunity to delve deeper into the principles and techniques of TM, allowing you to refine your practice and gain a deeper understanding of its benefits.
2. Explore Mindfulness and Yoga: Complement your TM practice with other mindfulness techniques or yoga. Mindfulness practices can help cultivate present-moment awareness and enhance your ability to stay focused during meditation. Yoga can support your physical well-being and help prepare your body for a deeper meditation experience.
3. Engage in Group Meditations: Participate in group meditations whenever possible. Meditating with a group can create a powerful collective energy that can enhance your own meditation experience. It also provides an opportunity to connect with like-minded individuals and share insights and experiences.
4. Deepen Your Understanding: Read books or listen to lectures by renowned TM teachers and experts. Deepening your understanding of the philosophy and principles behind TM can enrich your practice and provide new perspectives. It can also inspire you to explore different aspects of consciousness and personal growth.
5. Set Intentions and Goals: Reflect on your personal goals and intentions for your TM practice. Whether cultivating inner peace, improving focus, or enhancing creativity, setting clear intentions can help guide your meditation sessions and bring more purpose to your practice.
6. Maintain Consistency: Consistency is key in deepening your TM practice. Aim to meditate regularly, adhering to the recommended 20 minutes, twice a day. Consistency allows for the cumulative benefits of TM to unfold and helps establish a strong foundation for further growth.
7. Seek Guidance and Support: Continue to seek guidance and support from your TM teacher. They can provide personalized guidance, answer your questions, and offer insights to help you navigate any challenges or obstacles in your practice.
Remember, the journey of Transcendental Meditation is a lifelong one. As you continue to explore and deepen your practice, remain open to new experiences and insights. Embrace the transformative power of TM and allow it to guide you on a path of self-discovery, inner peace, and personal growth.
The Transformative Power of Transcendental Meditation
Transcendental Meditation (TM) has long been recognized for its transformative power, offering individuals a pathway to profound personal growth and self-discovery. Through regular practice, TM has the potential to bring about positive changes in various aspects of our lives.
One of the transformative aspects of TM lies in its ability to provide deep relaxation and stress reduction. By accessing a state of restful alertness, TM allows the mind and body to release accumulated stress and tension. This not only promotes physical relaxation but also cultivates a sense of inner peace and calmness that can permeate all aspects of life.
TM also has the power to enhance mental clarity and focus. By quieting the mind and transcending surface-level thoughts, individuals can experience a heightened state of awareness and concentration. This increased mental clarity can improve decision-making, problem-solving, and overall cognitive functioning.
Furthermore, TM has the potential to foster emotional well-being and resilience. Regular practice has been shown to reduce symptoms of anxiety and depression, promote emotional stability, and increase overall happiness. By allowing individuals to access deeper levels of consciousness, TM provides a space for emotional healing and self-reflection, leading to a greater sense of self-awareness and emotional balance.
Another transformative aspect of TM is its impact on creativity and innovation. By accessing the transcendent state, individuals can tap into their inner reservoir of creativity and inspiration. This can lead to enhanced artistic expression, innovative thinking, and the ability to approach challenges from new perspectives.
Moreover, TM has the potential to foster a deeper connection with oneself and others. As individuals delve into the depths of their consciousness, they may gain insights into their true nature, values, and purpose in life. This self-discovery can lead to a greater sense of authenticity, self-acceptance, and compassion towards oneself and others.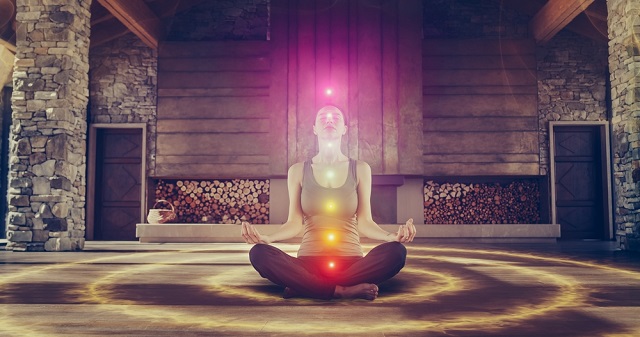 Overcoming Challenges and Maintaining Consistency in Your Practice
While Transcendental Meditation (TM) offers numerous benefits, maintaining consistency in your practice and overcoming challenges can sometimes be a hurdle. Here are some strategies to help you stay committed and overcome obstacles:
1. Set Realistic Goals
Start by setting realistic goals for your TM practice. Begin with a manageable routine, such as meditating for 20 minutes, twice a day. As you build consistency, you can gradually increase the duration or frequency of your sessions.
2. Establish a Routine
Create a dedicated time and space for your TM practice. Incorporate it into your daily routine, making it a non-negotiable part of your day. Consistency is paramount, therefore, discover a time that suits you best and adhere to it steadfastly.
3. Stay Accountable
Find ways to hold yourself accountable. Share your commitment with a friend or family member who can support and encourage you. Consider joining a TM group or online community to connect with others who share your practice.
4. Embrace Flexibility
Life can be unpredictable, and there may be days when it's challenging to find the time or space for TM. In such situations, be flexible and adapt. Even a shorter meditation session or finding a quiet moment during the day can help you maintain consistency.
5. Address Challenges
If you encounter challenges during your TM practice, seek guidance from your TM teacher. They can provide insights and techniques to help you overcome specific obstacles. Remember that challenges are a natural part of the journey, and with patience and perseverance, they can be overcome.
6. Cultivate Mindfulness
Incorporate mindfulness practices into your daily life. Mindfulness can help you stay present, focused, and aware throughout the day, positively impacting your TM practice. Engage in mindful breathing, body scans, or mindful eating to enhance your overall mindfulness.
7. Celebrate Progress
Acknowledge and celebrate your progress along the way. Recognize the positive changes and benefits you experience through TM. Celebrating milestones and achievements can help reinforce your commitment and motivation.
8. Be Gentle with Yourself
Remember that TM is a personal practice, and each session may differ. Be gentle with yourself and let go of expectations or judgments. Approach your practice with an open mind and heart, allowing yourself to experience the present moment fully.
By implementing these strategies, you can overcome challenges and maintain consistency in your TM practice. Embrace the transformative power of TM and trust in the process, knowing that with dedication and perseverance, you can reap the full benefits of this ancient practice.
Incorporating Transcendental Meditation into Your Daily Routine
Incorporating Transcendental Meditation (TM) into your daily routine can bring about profound benefits for your overall well-being. Here are some tips on how to seamlessly integrate TM into your daily life:
1. Set a Regular Practice Time
Choose a time of day that works best for you to practice TM. Whether it's in the morning, during a lunch break, or in the evening, maintaining consistency is crucial. By establishing a regular practice time, you create a habit that becomes an integral part of your daily routine.
2. Create a Sacred Space
Designate a quiet and peaceful space in your home to practice TM. It could be a corner of a room, a meditation cushion, or a comfortable chair. Make this space inviting and free from distractions, allowing you to immerse yourself in your meditation practice fully.
3. Start with Short Sessions
If you're new to TM or have a busy schedule, start with shorter meditation sessions. Even 10 minutes of TM can provide benefits. As you become more comfortable and find more time, gradually increase the duration of your sessions.
4. Use Reminders
Set reminders or alarms on your phone or computer to prompt you to meditate. This can help you stay on track and ensure you don't forget or skip your TM practice. Treat these reminders as gentle nudges to prioritize your well-being.
5. Integrate TM into Daily Rituals
Find ways to incorporate TM into your existing daily rituals seamlessly. For example, you can meditate before or after brushing your teeth, or right before bedtime. By linking TM with existing habits, it becomes easier to maintain consistency.
6. Practice Mindful Transitions
Use moments of transition throughout the day as opportunities for mini TM sessions. Before starting a new task, take a few moments to close your eyes, take a few deep breaths, and center yourself. This can help you bring a sense of calm and focus into your activities.
7. Join Group Meditations
Consider joining group meditation sessions or TM communities. Meditating with others can provide support, accountability, and shared energy. It can also deepen your practice and provide opportunities for learning and growth.
8. Embrace Flexibility
While consistency is important, be flexible and adaptable life is full of unexpected twists and turns, and there may be occasions when your routine encounters disruptions. Instead of feeling discouraged, find alternative times or spaces to practice TM. Remember that any amount of meditation is beneficial.
By incorporating Transcendental Meditation into your daily routine, you create a space for inner peace, clarity, and rejuvenation. With time and commitment, TM becomes a natural and effortless part of your life, supporting your overall well-being and helping you navigate the challenges of daily living with greater ease and resilience.
Conclusion
Transcendental Meditation (TM) offers a powerful pathway to unleash your inner zen and tap into the transformative potential within you. By incorporating TM into your daily routine, you can experience profound benefits for your physical, mental, and emotional well-being. Through regular practice, you can cultivate a sense of inner peace, clarity, and resilience that permeates all aspects of your life. 
Whether finding a dedicated space, setting a regular practice time, or embracing flexibility, integrating TM into your daily life is a journey of self-discovery and personal growth. So, take a deep breath, close your eyes, and embark on this transformative journey to unlock your inner zen with Transcendental Meditation.