Why do I get a headache while meditating?
Why do I get a headache while meditating? Meditation is often heralded as a serene voyage into the depths of one's inner self, offering solace from the clamor of daily life. It promises clarity of mind, emotional equilibrium, and a sanctuary of tranquility. Yet, for many practitioners, this path to self-discovery isn't without its enigmatic intruders—headaches. 
These unwelcome guests can turn a peaceful meditation session into an uncomfortable ordeal, raising questions about the peculiar relationship between meditation and headaches. In this exploration, we seek to decipher this complex connection and provide insights into why, at times, reflection and headaches intertwine.
So, as you embark on this journey of understanding, rest assured that you are not alone in your quest to fathom the mysteries of the mind, body, and spirit during meditation.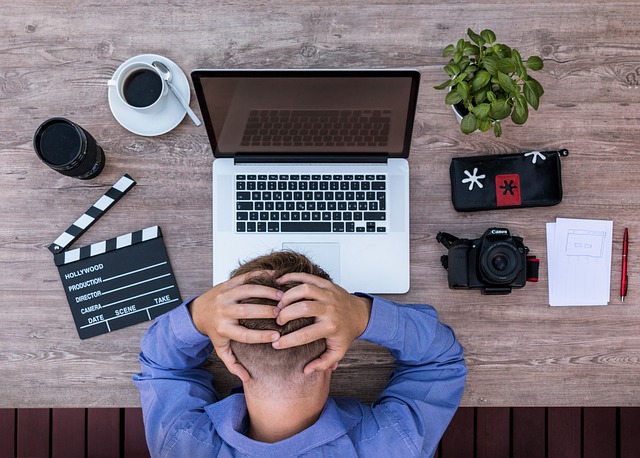 The Relationship Between Meditation and Headaches
With its promise of tranquility and inner peace, meditation is the last place to encounter a headache. However, the intersection between meditation and headaches is complex, characterized by two significant aspects: the power of relaxation and sensory heightening.
The Power of Relaxation
At its core, meditation is about letting go, both mentally and physically. As we delve into the practice, our muscles relax, our breathing steadies, and our mind begins to unburden itself. While this relaxation makes meditation so soothing, it can also lead to headaches in some individuals. As our body eases into a state of calm, blood vessels expand to enhance blood flow, and for those prone to vascular headaches or migraines, this expansion can trigger discomfort. In essence, paradoxically, meditation's gift of relaxation can occasionally create an environment conducive to headaches.
Sensory Heightening
The intriguing aspect of meditation is its ability to heighten sensory perception. As we delve deeper into the meditative state, we become acutely aware of our physical and emotional sensations. While this heightened awareness can be beneficial, it can also amplify existing headaches or tension, making them more apparent and pronounced. While integral to the meditative experience, this increased sensitivity can sometimes expose us to the subtle vibrations and discomforts we might otherwise overlook.
Types of Headaches During Meditation
The presence of a headache during meditation is far from a one-size-fits-all scenario. These discomforts can be categorized into three primary types: tension headaches, vascular headaches, and stress-related headaches.
Tension Headaches: Tension headaches are a common variety that often arises due to muscle tightness and tension, typically concentrated in the neck and shoulder areas. In the context of meditation, these discomforts may intensify as you become more aware of the pressure within your body. It's as though the serenity of meditation illuminates the discomfort, inviting you to address it.
Vascular Headaches: For some practitioners, meditation can increase blood flow, causing vascular headaches. Migraines are one of the most well-known types of vascular headaches. When meditating, the relaxation-induced expansion of blood vessels can create an environment conducive to these headaches, leaving you puzzled by the interplay between a practice designed for relaxation and the emergence of pain.
Stress-Related Headaches: Stress and anxiety reduction is one of the key benefits of meditation, yet paradoxically, this same practice can sometimes heighten stress-related headaches. As you focus on your thoughts and anxieties, the awareness you cultivate during meditation may bring these headaches to the forefront. This illustrates the complex relationship between meditation's calming intentions and how it can occasionally intensify existing issues.
Understanding these distinct types of headaches can be the first step in effectively addressing and managing them during meditation.
Tension Headaches and Meditation
Tension headaches and meditation may appear at odds with each other, but there is a subtle connection. As you enter a meditative state, your heightened awareness often shines a spotlight on these areas of physical tension. You may become acutely aware of the tightness in your neck, the stiffness in your shoulders, and the discomfort lingering within your body.
Instead of seeing this as a hindrance, consider it an opportunity for self-discovery. Meditation not only unveils the tension but also equips you with the tools to release it. Focusing on relaxation techniques to address tension headaches during meditation is crucial. Before meditation, engage in progressive muscle relaxation to release the physical tension contributing to your headaches. 
Pay close attention to your posture; sit in a chair or on a cushion with proper back support to minimize muscle strain. These strategies can help transform your meditation experience into a harmonious journey of self-discovery, where you learn to confront and alleviate tension rather than allowing it to interrupt your path to inner peace.
Vascular Headaches and Meditation
Among the spectrum of headaches that can accompany meditation, vascular headaches stand out due to their unique connection with the increased blood flow that often characterizes a meditative state. Meditation can induce relaxation, and blood vessels tend to dilate in response, allowing for improved circulation throughout the body.
While this enhanced blood flow can promote well-being and stress reduction, it can also trigger vascular headaches, particularly migraines. In essence, the very state of deep relaxation that meditation strives to achieve can inadvertently create an environment conducive to these types of headaches. Understanding this paradox is vital to finding a harmonious balance between peace and preventing vascular headaches during meditation.
When faced with vascular headaches during meditation, it's essential to acknowledge that you're not alone in this experience. Coping with these headaches often involves recognizing the factors that may be contributing to them. To mitigate their impact, focus on maintaining proper posture and consider reducing the duration of your meditation sessions initially, gradually extending them as your body becomes more accustomed to the practice.
Remember, while the expansion of blood vessels may trigger vascular headaches, meditation can also offer a pathway to heightened self-awareness and, in time, reduce the occurrence of such headaches as you master the art of relaxation without provocation.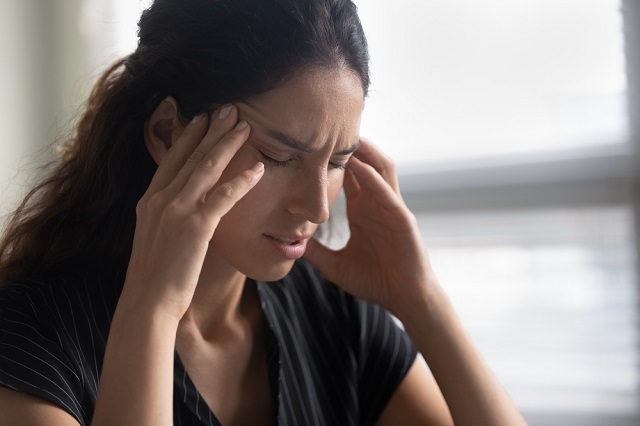 Stress-Related Headaches and Meditation
Stress-related headaches, a common affliction in today's fast-paced world, can sometimes find their way into the serene realm of meditation. However, it's essential to recognize that meditation has the potential to be a powerful antidote to stress, thus easing the grip of these headaches. The very essence of meditation lies in its ability to reduce stress and anxiety.
When practiced mindfully, it can serve as a sanctuary where the incessant mental chatter that fuels stress begins to subside. By immersing yourself in a meditative state, you step away from the turmoil of daily life, allowing your mind to find refuge from the constant onslaught of stressors.
This respite not only brings relief during meditation but also extends beyond it, often resulting in reduced overall stress levels that, in turn, diminish the occurrence of stress-related headaches. Mindfulness is at the heart of this transformative process. By embracing mindfulness techniques during meditation, you foster an awareness of the present moment.
This heightened awareness allows you to observe your stressors without judgment and understand their impact on your well-being. As you navigate your internal landscape, you can develop the tools to manage and eventually alleviate stress-related headaches, making meditation a powerful tool for both tranquility and head pain relief.
Managing and Preventing Headaches During Meditation
Experiencing headaches during meditation doesn't have to be a certainty; there are strategies to help manage and prevent them, ensuring your meditative journey remains peaceful and headache-free.
1. The Importance of Posture
Proper posture is crucial. Maintaining a comfortable and supportive sitting or lying position during meditation can alleviate muscle tension and reduce the risk of tension headaches. Ensure your back is adequately supported, allowing your body to relax naturally into a conducive meditative state.
2. Pre-Meditation Relaxation Techniques
Before entering your meditation session, consider incorporating pre-meditation relaxation techniques. Progressive muscle relaxation or deep breathing exercises can help release physical tension and set the stage for a more tranquil meditation experience.
3. Hydration and Nutrition
Dehydration and skipping meals can trigger headaches, even during meditation. It's vital to stay adequately hydrated and nourished before your meditation sessions to prevent these headaches from emerging.
4. Mindful Meditation
If meditation amplifies your stress-related headaches, focusing on mindful meditation techniques is beneficial. These can help calm racing thoughts and anxiety, allowing you to meditate without the interference of stress-induced headaches.
5. Reducing Screen Time
Before meditating, consider reducing your screen time, particularly in the evening. Extended exposure to screens can strain your eyes and contribute to tension headaches. Reducing screen time can help alleviate this issue.
6. Gradual Progression
Start with shorter meditation sessions and gradually increase the duration as your body and mind become more accustomed to the practice. Rushing into extended meditation sessions can exacerbate headaches, so take your time and allow your meditation journey to unfold comfortably. When employed thoughtfully, these strategies can transform your meditation practice into a headache-free sanctuary for relaxation and self-discovery.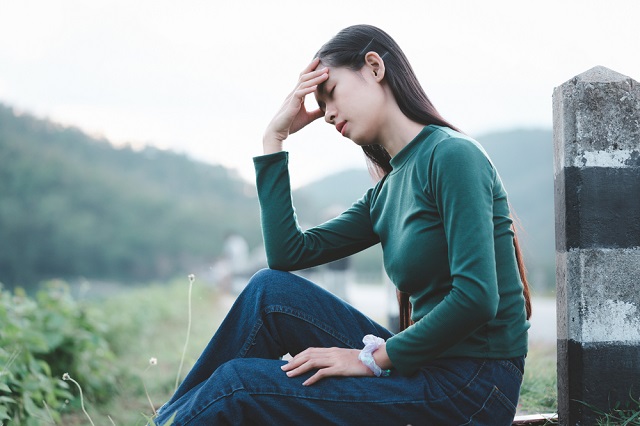 Practical Tips for a Headache-Free Meditation Experience
Combining various strategies can significantly enhance your chances of enjoying a headache-free meditation experience. The key lies in personalizing your approach to suit your unique needs and sensitivities. By taking a holistic approach, you can optimize your meditation sessions and minimize the likelihood of headaches.
A one-size-fits-all solution doesn't exist when it comes to preventing headaches during meditation. What works for one person may not work for another, given the individual nature of headache triggers and meditation experiences. Therefore, combining multiple strategies to tailor your meditation practice to your specific requirements is advisable.
This might include addressing posture, relaxation techniques, and hydration while nurturing a mindful and gradual progression in your meditative journey. By thoughtfully weaving together these strategies, you can create a customized approach that minimizes the risk of headaches and enhances the overall effectiveness of your meditation practice.
Remember, the beauty of meditation lies in its adaptability, allowing you to curate a practice that aligns harmoniously with your well-being and self-discovery.
Embracing Challenges on Your Meditative Path
As you navigate the intriguing relationship between meditation and headaches, it's crucial to recognize that your meditative journey is an ongoing process. Like any voyage of self-discovery, it comes with its challenges, including the occasional emergence of headaches. Rather than viewing these challenges as obstacles, consider them opportunities for growth and understanding.
Embracing meditation's challenges, including the occasional headache, is a fundamental aspect of personal development. These challenges can serve as stepping stones toward a deeper understanding of yourself and the practice. Each headache encountered and managed becomes a lesson in resilience and adaptability, ultimately contributing to a more enriching meditation experience.
Along this journey, patience and self-compassion are invaluable companions. Be patient with yourself as you encounter and address headaches. Meditation is a learning process; these challenges are simply part of the terrain. Embrace self-compassion and kindness, recognizing that engaging in meditation reflects a commitment to your well-being.
With time, you'll find ways to mitigate headaches and develop a richer connection with the meditative practice. Ultimately, the journey continues, offering both serenity and opportunities for personal growth and profound self-discovery.
Final Thoughts: Why do I get a headache while meditating?
The union of meditation and headaches can be perplexing, but understanding the underlying causes can help you navigate this seemingly contradictory phenomenon. Whether it's tension headaches, vascular headaches, or stress-related discomfort, there are strategies to prevent and manage headaches during meditation, allowing you to reap the full benefits of this ancient practice. Remember, the key to successful meditation is patience and self-compassion. Embrace your journey, headaches and all, as you uncover the path to inner peace and self-discovery.