The Power of Sound Meditation: Revealed Inner Peace
The Power of Sound Meditation: In a world filled with constant noise, bustling schedules, and an ever-increasing array of distractions, the pursuit of inner peace and mental clarity often feels like an elusive and distant dream. The demands of modern life, from the ongoing buzz of technology to the pressures of work and personal commitments, can leave us feeling overwhelmed and disconnected from our true selves.
However, amid this chaotic backdrop, sound meditation is a time-tested and ancient practice guiding our quest for serenity and self-discovery.
Sound meditation is more than just a practice; it's a profound journey into the depths of our consciousness, where the symphony of soothing and harmonious sounds holds the key to unlocking the transformative potential within us.
This article will explore sound meditation's enchanting world, unveiling its mystical power in nourishing our mental and emotional well-being.
The Science Behind Sound Meditation
At the core of sound meditation lies the concept of vibrational frequencies. Everything in the universe, including our bodies and emotions, vibrates at specific frequencies. Sound meditation harnesses this profound understanding, using carefully selected frequencies to harmonize our internal vibrations.
Imagine it as a musical symphony, where each note corresponds to an aspect of your being. When these notes are in tune, you experience physical and emotional harmony. These specific frequencies induce deep relaxation and promote healing, creating a soothing tapestry of resonance that guides you toward inner peace.
The science of brainwave entrainment is integral to sound meditation. Research has unveiled a remarkable connection between sound frequencies and the synchronization of our brainwave patterns. Different states of consciousness, like relaxation or meditation, are linked to specific brainwave frequencies.
Sound meditation utilizes this knowledge, using selected sounds to induce desired brainwave states. As you immerse yourself in these gentle sounds, your brainwaves naturally adjust to match the emitted frequencies. This entrainment creates a rhythmic dance of brainwaves, guided by the enchanting melodies of sound, leading you to a place of mental clarity and serenity.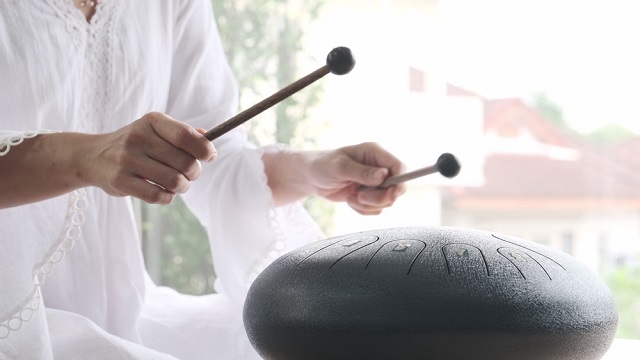 The Benefits of Sound Meditation
Sound meditation isn't just a source of relaxation; it's a gateway to profound well-being. Among its benefits, stress reduction stands out as one of the most immediate and tangible. As you immerse yourself in the gentle symphony of sound, the stresses and anxieties of daily life naturally recede. This practice offers a profound sense of tranquility, allowing your mind to let go of the day's burdens and leading you to a place of inner peace.
Enhanced focus is another invaluable gift of sound meditation. The entrainment of brainwave patterns through carefully selected sounds leads to an elevated state of concentration. Whether you're seeking improved productivity, creative inspiration, or simply a heightened ability to be present in the moment, sound meditation can be a remarkable ally in sharpening your mental clarity.
Yet, the beauty of sound meditation extends far beyond the realm of relaxation and focus. It also serves as a potent tool for emotional healing. The vibrational frequencies within the sounds have the power to release emotional blockages, providing a pathway for personal growth and transformation.
Instruments of Transformation
In sound meditation, the instruments employed are pivotal in crafting a harmonious and transformative experience. Among these instruments, Tibetan Singing Bowls hold a place of reverence. These ancient, metallic vessels produce captivating and resonant tones, each vibration working in concert to align different chakras and promote energetic balance. The ethereal sounds they create to guide you into a deep state of relaxation, where inner turbulence finds stillness and serenity is discovered.
On the other hand, Crystal Singing Bowls emit pure and potent frequencies designed to address specific energy centers within the body. Their crystalline clarity awakens and purifies the senses, clearing emotional blockages, reducing stress, and enhancing the meditation experience. As their melodies envelop you, a profound sense of renewal and tranquility emerges.
In contrast to the musical resonance of bowls, Nature Sounds offers a more earthy and grounding experience. The gentle melodies of flowing water, birdsong, or soft rain bring the peaceful serenity of the natural world into your meditation practice. They serve as a bridge to the outdoors, transporting you to tranquil forests or babbling brooks without leaving your sacred meditation space.
These sounds connect you to the primal beauty of nature, offering a calming, grounding effect that enriches your journey within. With each of these instruments, sound meditation becomes a transformative voyage, each note and tone guiding you toward a more peaceful and harmonious state of being.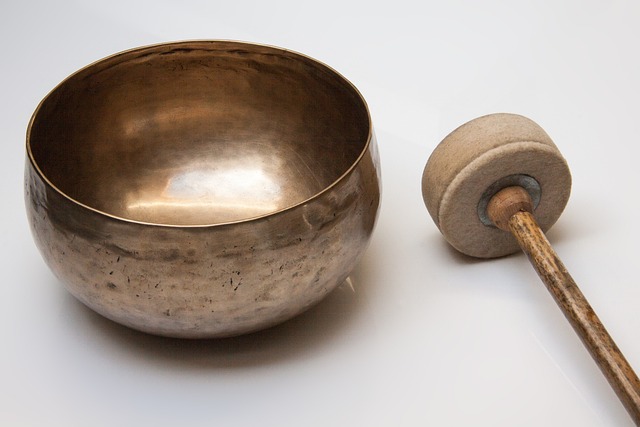 How to Get Started
Embarking on a sound meditation journey is a beautifully personal and reflective experience that begins with finding the right environment.
First, seek a tranquil and distraction-free space to immerse yourself in the practice. This space could be indoors, where you create a cozy corner filled with cushions and soft lighting, or under the open sky, surrounded by the soothing sounds of nature.
Once your space is ready, the next step is to select your preferred sound source. This is a highly individual choice, as the resonance of specific instruments or sounds may resonate more with your spirit.
Consider whether you wish to begin with the resonant tones of Tibetan Singing Bowls, the crystalline purity of Crystal Singing Bowls, or the natural serenity of ambient Nature Sounds. Trust your intuition in this selection; your unique connection to the sound will guide your meditation journey.
With your quiet space and chosen sound source in place, you're now ready to immerse yourself in sound meditation. The gentle melodies and harmonious frequencies will be your companions on a journey into the depths of your consciousness, where peace, focus, and emotional healing await.
Practicing Sound Meditation
Embracing sound meditation as a regular practice is a profound and transformative journey where your inner world becomes a canvas for exploration and discovery. To make the most of this experience, it's essential to understand and apply some key elements.
Relax and Breathe
As you prepare to embark on your sound meditation session, the foundation is to relax and breathe. Find a comfortable posture, whether seated or lying down, and gently close your eyes. Take a moment to connect with your breath, inhaling deeply and exhaling slowly. As the sounds begin to envelop you, allow your breath to guide you into a state of relaxation.
With each inhale, invite peace, and with each exhale, release tension. Let the soothing melodies and harmonies wash over you, carrying away the worries and stresses of the day. Sound meditation is your opportunity to surrender to the present moment, to let go, and to be in the here and now.
Practice Regularly
Like any form of meditation, the power of sound meditation is most potent when practiced regularly. Through consistent practice, you unlock this transformative art's full potential. Consider incorporating sound meditation into your daily or weekly routine. The benefits of stress reduction, enhanced focus, and emotional healing become more pronounced with each session, nurturing a lasting sense of well-being.
Set aside dedicated moments for your sound meditation practice, and let it become a sanctuary where you can replenish your spirit and harmonize your inner world. Regular exercise not only refines your meditation skills but also deepens your connection to the enchanting world of sound, making it an integral part of your journey toward self-discovery and inner peace.
Mindfulness and Sound Meditation
The union of sound meditation and mindfulness techniques is a profound synergy that enhances the depth and impact of both practices. At its core, mindfulness is the art of being present in the moment, observing thoughts and sensations without judgment. Combined with sound meditation's soothing resonance, it creates a powerful avenue to amplify self-awareness and inner peace.
The sounds accompanying a meditation session are anchors to the present moment. They offer a tangible point of focus, drawing your attention away from the constant chatter of the mind and into the realm of pure sensation. As you immerse yourself in the harmonious tones and vibrations, you become acutely aware of the sounds, their fluctuations, and how they interact with your emotions and sensations. This heightened awareness fosters a deeper connection with the practice and can facilitate the release of mental and emotional clutter.
Furthermore, combining sound meditation with mindfulness techniques allows you to observe your thoughts and feelings as they arise during your session. Rather than being swept away by them, you become an impartial observer, acknowledging their presence without attachment. This skill of non-judgmental observation encourages emotional healing as you learn to accept and release any emotional blockages that may arise.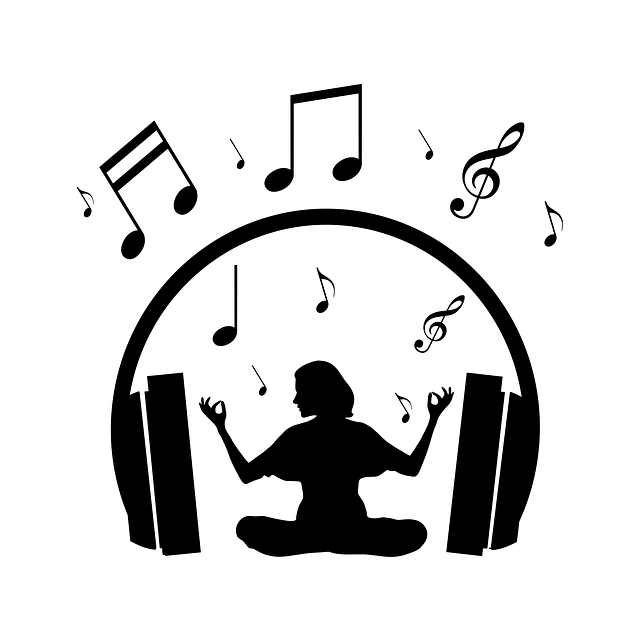 Sound Meditation and Stress Management
Sound meditation stands as a potent ally in the realm of stress management. In today's fast-paced and demanding society, stress has become an unwanted companion for numerous individuals. Yet, sound meditation offers a transformative pathway toward relief. As you immerse yourself in the resonant frequencies and soothing melodies, the relentless grip of stress loosens.
These entrancing sounds guide you into a state of deep relaxation, where the anxieties and tensions of daily life naturally fade away. Sound meditation is a refuge from the chaos of the outside world, offering a sanctuary where you can find solace and respite. It serves as a healing balm for the soul, soothing the restlessness of the mind and paving the way for a profound sense of tranquility. This practice is a gentle but powerful tool in stress management, allowing you to release the weight of your worries and find inner peace.
Sound Meditation and Sleep
In a world filled with constant stimuli, achieving a peaceful night's sleep can often feel like an elusive dream. This is where sound meditation can play a transformative role in improving the quality of your sleep. The gentle cadence of sound, be it the soothing resonance of Tibetan Singing Bowls or the calming melodies of Nature Sounds, is a lullaby for the mind.
One of the critical ways sound meditation enhances sleep quality is by reducing the mental chatter that keeps you awake. As you immerse yourself in these calming sounds, your mind naturally shifts away from the day's worries, allowing you to enter a more peaceful state of mind. This transition is akin to a gentle descent into the tranquil waters of slumber.
Furthermore, sound meditation helps regulate your breathing and heart rate, inducing a state of calm that is conducive to restful sleep. It promotes inner peace and reduces anxiety, enabling you to drift into sleep easily. Integrating sound meditation into your bedtime routine creates a serene sleep environment that encourages deep and refreshing slumber. 
This practice offers a remedy for sleepless nights and a pathway to a more rejuvenating and peaceful sleep experience, ultimately leading to a healthier and more balanced life.
Chakra Balancing with Sound Meditation
Sound meditation holds a unique key to the intricate world of chakra balancing. The chakras are subtle energy centers within the body, each associated with distinct qualities and emotions. Sound meditation, with its resonant frequencies and harmonious melodies, plays a pivotal role in restoring the balance and vitality of these energy centers.
Each chakra corresponds to a specific sound frequency; these frequencies can be harmonized and revitalized through sound meditation. When practiced with intention, sound meditation can help remove energy blockages, promoting alignment and balance within the chakras. This alignment fosters emotional well-being, mental clarity, and overall vitality.
The gentle cadence of the selected sounds catalyzes chakra healing, guiding practitioners to an enhanced understanding of their energy and emotional landscape. As sound penetrates the depths of one's being, it offers a unique avenue for self-discovery and inner harmony. 
Chakra balancing through sound meditation is a profound and holistic journey where the body's energy centers are reawakened, ushering in a renewed sense of emotional balance and overall well-being.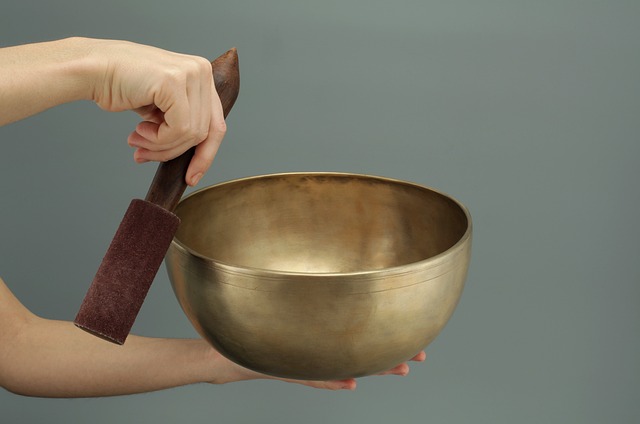 Conclusion
Sound meditation is a profound tool for finding inner peace in a noisy world. Its resonance is not only soothing but transformative, tapping into the science of frequencies, brainwave synchronization, and chakra balance. It relieves stress, enhances focus, and promotes emotional healing.
All you need is a quiet space and your chosen sound source, whether Tibetan, Crystal Singing Bowls or Nature Sounds. As you relax and immerse yourself, you'll find mindfulness and awareness at your fingertips.